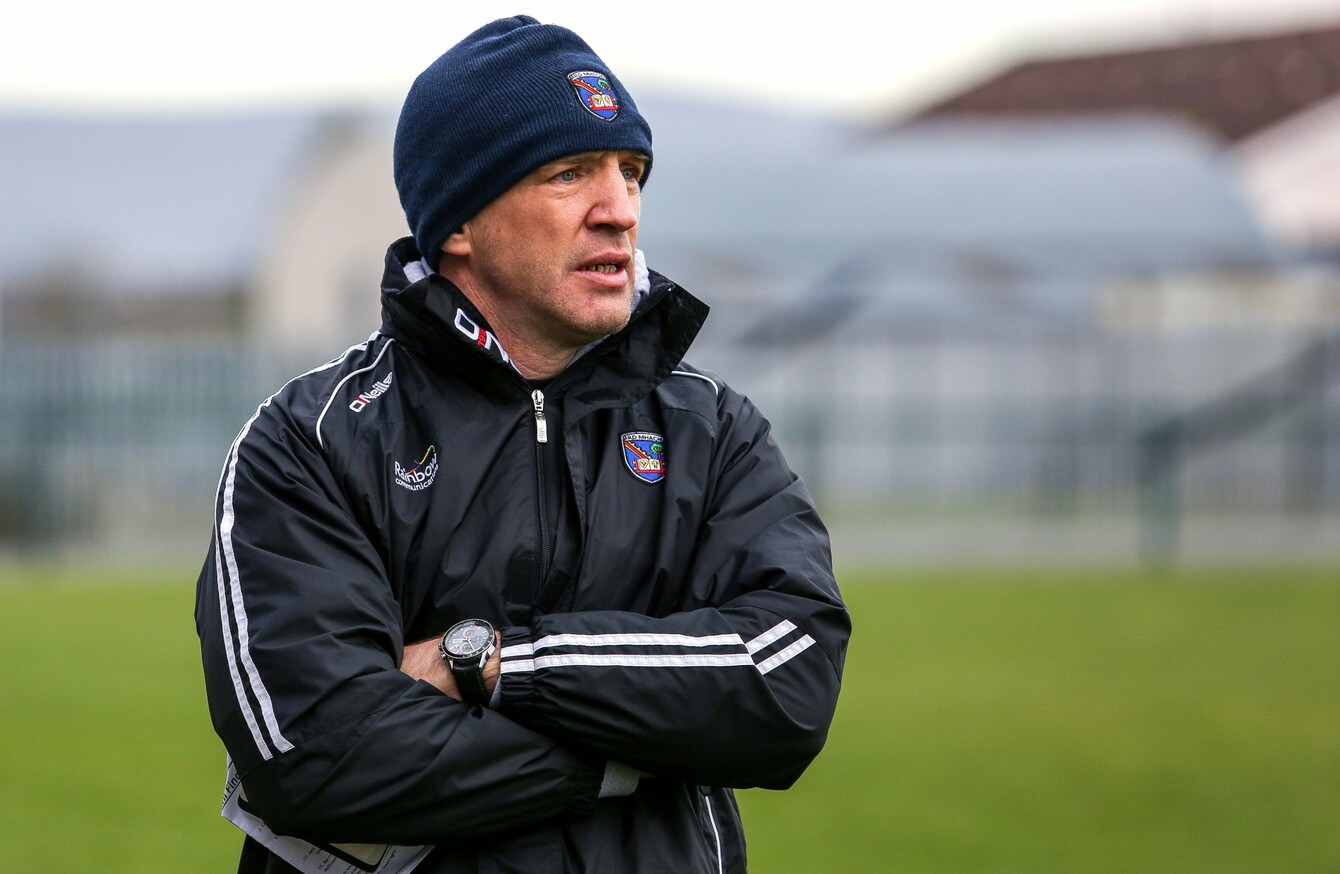 Kieran McGeeney
Image: Presseye/Philip Magowan/INPHO
Kieran McGeeney
Image: Presseye/Philip Magowan/INPHO
ARMAGH'S CHARLIE VERNON has called on the Orchard County's supporters to show faith in team manager Kieran McGeeney following a testing 2016.
Relegation to Division 3 and an early championship exit to Laois was hardly the year that the former All-Ireland winning captain had envisaged, but Vernon believes the players feel that McGeeney is the man to lead them forward.
The 28-year-old says the former Kildare manager deserves some more patience from the Armagh followers after a difficult second year at the helm.
"Kieran was a complete role model as a player and somebody I looked up to from a young age. For him to manage the team is a dream come true," said Vernon.
"Unfortunately the results haven't gone his way. In management if the results don't go your way you tend not to get the support.
"In terms of the respect that I have for Kieran, what he's achieved in Armagh football has been immense. He continues to hold that respect among the players.
"I suppose the supporters just need to give him a bit of patience so that we can get our best personnel out on the pitch. That seems to be Armagh's biggest challenge."
Disappointing defeats to Meath, Laois and Cavan, and draws with Tyrone and Galway, meant Armagh exited Division 2 on scoring difference, while they failed to win any game in the championship where they lost to Cavan in Ulster and to Laois in the qualifiers.
But Vernon thinks that if they can hit their peak consistently, 2017 could be a positive year — especially with Jamie Clarke now back in the squad.
"It was a very disappointing year from an Armagh point of view. We were very unfortunate to get relegated from Division 2. I think four teams ended with six points and just the score difference one night in Cavan put us down.
It's disappointing to be in Division 3, and then the championship didn't go well for us either. From an Armagh point of view the only way is up next year. We're really looking to basically try and get ourselves back on track again.
"It was a disappointing year in terms of the personnel that weren't available to us. We have a few guys back. Jamie's back form America so hopefully everyone will put their shoulders to the wheel and have a better performance and a better year next year.
"It's a matter of getting a consistent level of high performance. That's the main aim and if we're doing that promotion will follow and championship wins will follow.
"So that would be our target, to get Armagh back to a level where they're performing at a higher level than they are at the minute."