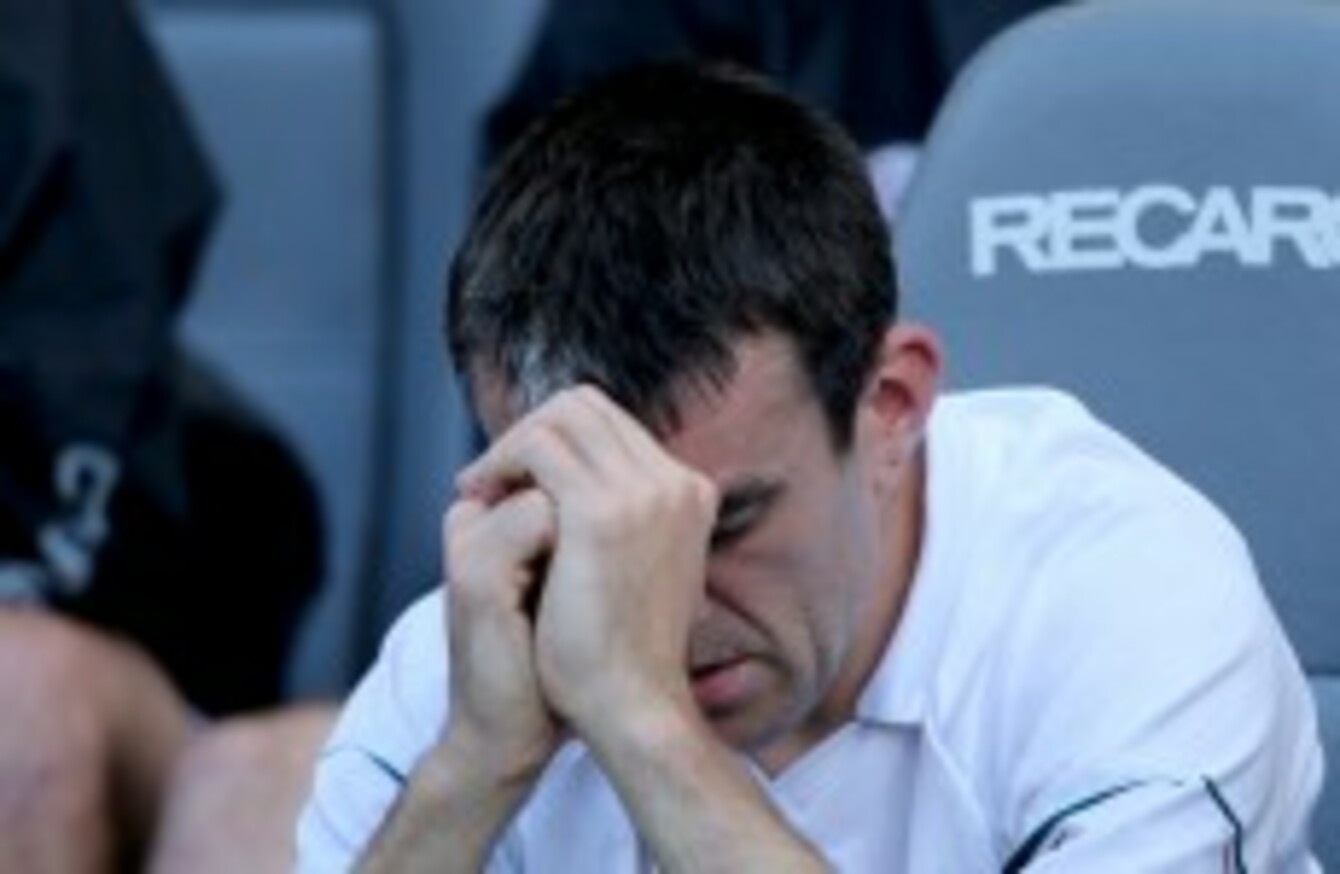 Would Johnny Doyle make your list?
Image: James Crombie/INPHO
Would Johnny Doyle make your list?
Image: James Crombie/INPHO
WITH THE RECENT retirements of both Johnny Doyle and Tony Browne, there has been a lot of talk about who the best inter-county player never to win a senior All-Ireland medal is.
It's a difficult question to answer because, sometimes, a player can stand out because he's an exceptional talent, and sometimes because he's surrounded by distinctly average players.
Whatever the reason, there are many stellar inter-county players who have never won the biggest prize of all and, here in TheScore.ie offices, we've picked six we think worthy of mention.
In hurling
"Martin Quigley (Wexford). He won a minor title, but despite picking up four All-Stars in four years in the 70s as well as four Leinster titles, he never won the big one."
"It has to be Tony Browne (Waterford) doesn't it? Four Munster titles, three All-Stars, a Hurler of the Year award in 1998 and a 23-year inter-county career. If anyone deserved an All-Ireland medal, it was Browne."
"He retired with four All-Ireland Club titles, a minor and U21 All-Ireland — as well as four All-Stars — so he won pretty much everything else. That, for me, makes Ollie Canning (Galway) the greatest player never to lift the Liam MacCarthy Cup."
And in football
"There's only one correct answer and that's Johnny Doyle (Kildare). If he played for Kerry, Cork or Dublin he'd probably have won three or four All-Irelands such was his scoring prowess."
"I'm going to go for Dessie Dolan (Westmeath). An All-Ireland U21 title, an All-Star and was pretty much the main reason Westmeath football was relevant in the last decade."
"For me, it has to be Dermot Earley Snr (Roscommon). His career was almost as long as Browne's and he won more provincial titles (5). By far the best player not to lift the Sam Maguire."
That's who we've come up with, but what about you? Who do you think deserves a mention as the greatest footballer or hurler never to win a senior All-Ireland inter-county title?