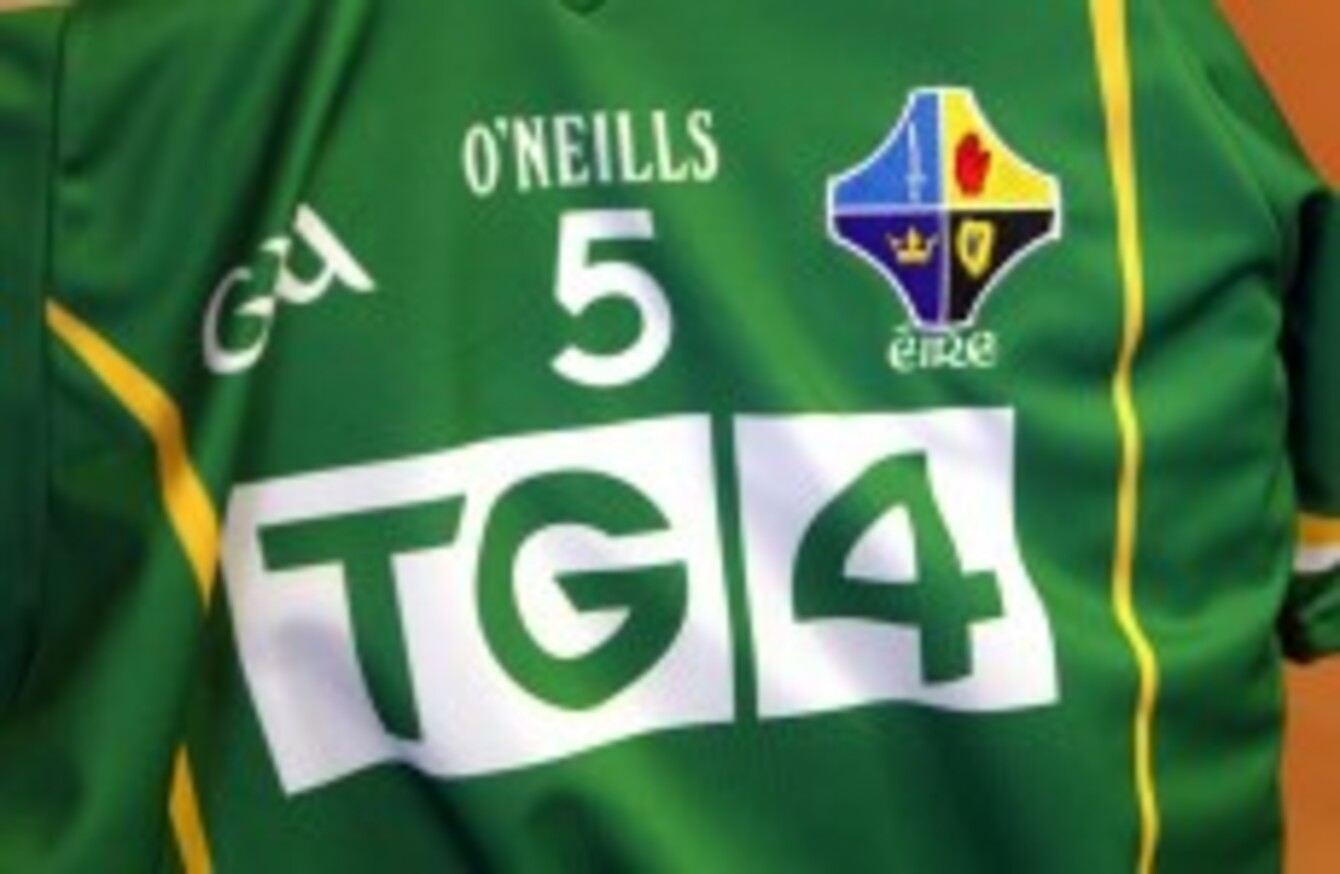 The Irish International Rules jersey.
Image: INPHO/James Crombie
The Irish International Rules jersey.
Image: INPHO/James Crombie
'Players must answer Ireland's call at all costs'
IN ANY SPORT, the highest honour should always be to represent your country.
This maxim is more or less taken for granted in other sports such as rugby and soccer, so it seems odd that the same logic does not automatically apply to GAA.
Darran O'Sullivan has already ruled himself out of the International Rules Series and others, including the side's captain, Stephen Cluxton, may follow his example and turn down their country in favour of their clubs.
It seems ridiculous following the sustained debate that greeted the announcement of Cluxton as captain that he may not even travel now, as he has supposedly more important matters at hand.
Any decision to turn down an international call-up, regardless of the circumstances, seems ill-conceived at best.
I mean, could you imagine Brian O'Driscoll turning down such an opportunity because he wanted to turn out for UCD? And many years from now, most people are far more likely to remember an International Rules Series than a county final.
Moreover, Dublin's recent All-Ireland exploits means the GAA will have attracted a new group of followers in a county that has been traditionally slow to embrace the sport.
From a pragmatic perspective, a victory for Ireland against Australia would undoubtedly sustain the momentum that the sport has recently acquired in terms of popularity, but any hope of success is obviously lessened if our best players make themselves unavailable for selection.
There are undoubtedly arguments to be made for players to favour their clubs, which are leading the likes of Cluxton to think twice about representing their country.
They presumably see a certain nobility in rejecting the glitz and glamour of the international stage in favour of their bread-and-butter duties. And having played for their club all year, it would be undeniably difficult to persuade themselves to abandon their teammates at this late stage.
However, these concerns should be overridden by the honour an international call up – conceivably, the pinnacle of any sportsperson's career. And so for the greater good, Cluxton and co must answer Ireland's call at all costs.
In these tough economic times, the country needs a morale-boost.
An Irish International Rules victory could be just the tonic, provided the players are committed to making this happen.
- Paul Fennessy
Anthony Tohill's initial 18-man squad which was released recently. INPHO/James Crombie
'Without its grassroots, the GAA is nothing'
By playing out his "club v country" tribulations in the public domain, Darran O'Sullivan has reopened an interesting can of worms.
His recent "thanks for nothing" barb towards the Kerry County Board show just how upset he is not to be travelling to Australia with the International Rules panel this weekend. But as long as Mid Kerry are involved in the Kerry Senior Football Championship, O'Sullivan should be willing and able to play for them.
No ifs, no buts, no Twitter strops.
The decision is a simple one. Without its grassroots, the GAA is nothing. Clubs are not only the skeleton which props up the whole association throughout the country, they are also the heart and soul of many Irish communities.
In a calendar often overshadowed by the National League and the All-Ireland, the county championships — and all of the local buzz and excitement which surrounds them — are their day in the sun. If they are devalued by players flitting off to Australia, it won't be long before clubs lose the whole reason for their existence and become little more than glorified pubs surrounded by a couple of green fields.
Of course, it is a wonderful honour to be asked to represent your country at international level, one which should not be turned down lightly. But let's be realistic about the International Rules series. Apart from trying to expand the global interest in both sports, the series was cobbled together precisely so that players who would never have a chance to play at international level could do so. It's so contrived that they have had to develop a whole new rule book just to make it happen.
Entertaining? Yes, it frequently has been. Important? I'm not so sure.
In an ideal world, O'Sullivan and others in a similar bind would be able to fulfill both obligations. But there is no sense in disrupting the schedules and lives of the other club players to facilitate one man's international ambitions, no matter how badly he wants to play.
- Niall Kelly
What are your thoughts on the issue?