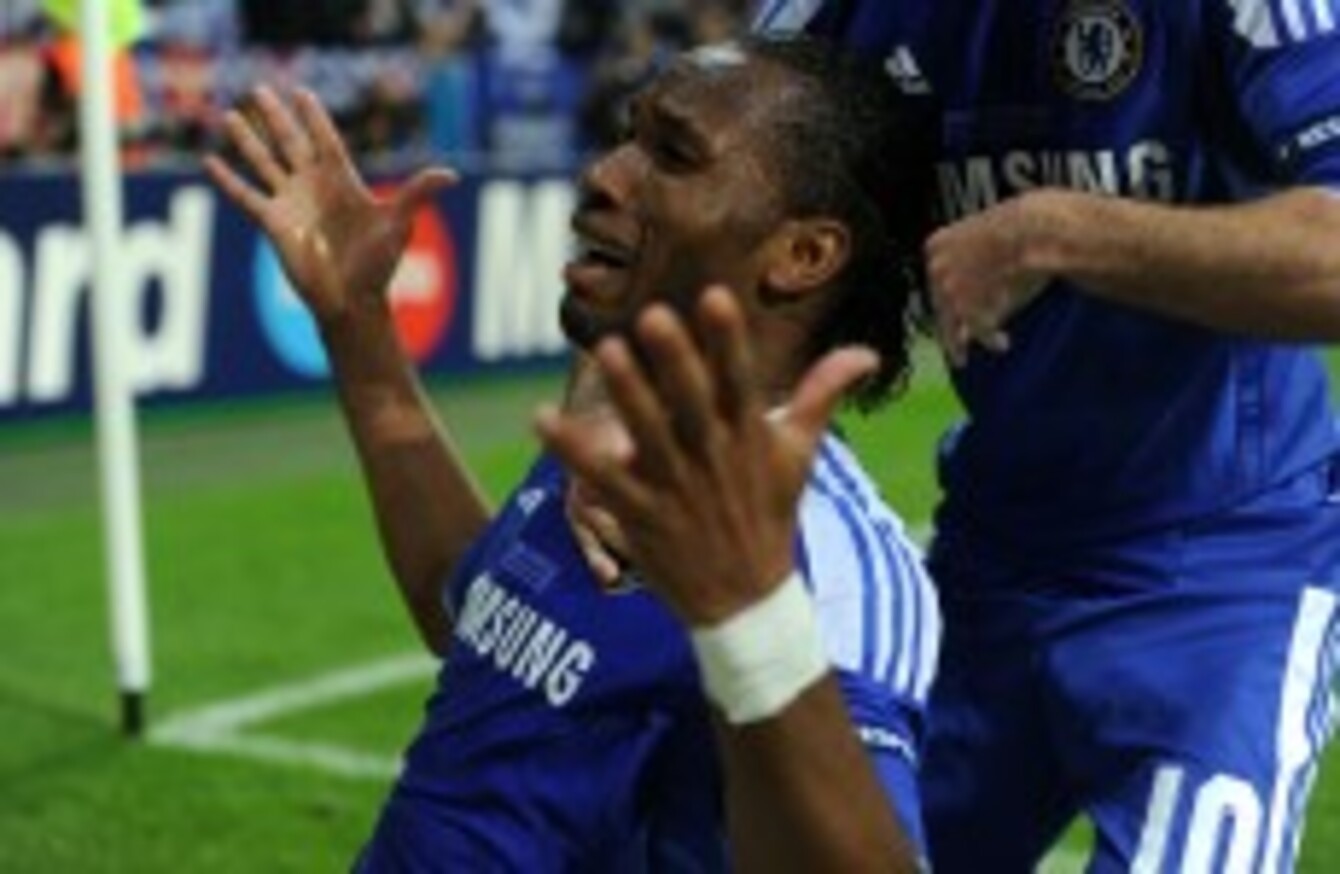 Tears of joy for Didier Drogba
Tears of joy for Didier Drogba
THE OBSESSION IS finally obliterated.
It may not have been done so in style. It may not have been a vintage final. Chelsea may not be vintage champions.
But they are, ultimately, champions.
The percentage-play tactics received the ultimate pay-off. Indeed, given the nature of Chelsea's approach, it is arguably – for once – apt that the 2012 final boiled down to the simple logistics of a penalty shoot-out.
Indeed, the identity of the heroes was also entirely appropriate.
Petr Cech has recovered form magnificently over the past few months, and arguably returned to his world-class best. Although neither of Ivica Olic's or Bastien Schweinsteiger's penalties were particularly well-struck, they were decently placed and the Czech had to stretch to keep them out.
In front of him, Ashley Cole has been exceptional in Roberto Di Matteo's reversion to a team more solidly based on Jose Mourinho's defensive foundation. His battle with Arjen Robben was epic and it was a pity that the rest of the clashes on the pitch didn't live up to its levels.
One man did though. He arguably surpassed them: Didier Drogba. The man whose energy up front actually makes Di Matteo's tactics workable ultimately won this game in multiple ways: first with the force that Chelsea had been missing to bring what seemed an unlikely equaliser. Secondly, by facing down Manuel Neuer – and the Bayern stand – to thump home the winning penalty.
For Chelsea, the player that has almost defined the Roman Abramovich era more than any other (unlike both John Terry and Frank Lampard, he was bought in expensively) struck its most decisive kick. For Bayern, it ended an exuberant – and, in truth, expected – party.
All around this final, there was a huge sense of anticipation that Bayern would have a relatively easy ascension.
It didn't translate to the players though. Although, as also expected, they largely controlled the game with their possession, their failure to quickly make it count gave rise to anxiety strikingly quickly. When Thomas Muller volled wide from an inviting position shortly before half-time, the body language said a lot.
Of course, once Muller finally scored, shortly before full-time, the body language then said even more.
Finally, the Bayern players allowed themselves to believe. They were to regret it.
With Muller taken off for a defender in Daniel Van Buyten, the shape and emphasis changed. Chelsea at last showed a bit of ambition and Drogba made it count.
From there, it was a completely different tie.
Suddenly, it was open. Suddenly, there were no guarantees… until Drogba foolishly fouled for the penalty.
Then, a team from a country famous for scoring penalties allowed a player from a country infamous for missing them to hit one. He did so poorly.
After that, it seemed the two teams were only playing the game out until the situation would be replicated.
It was. But, crucially, for more Bayern players than Chelsea ones.
Di Matteo's minimalism had prevailed by the narrowest of margins: a tie-breaker.
Of course, Chelsea's approach may not have been pure. But, to a degree, it was the only way they were ever going to win this trophy this season.
Plunged into a desperate situation, Di Matteo had to revert to what his players knew best: that defensive base, even if he did show some admirable alterations up front.
That may not be to people's liking. But that's what cup football is.
Chelsea may not be the best team in Europe. But thanks to the manager's pragmatism, Abramovich's riches and the players' durability and attitude, they are its champions for the very first time.