Liveblog
WILL CORK GAIN revenge for last year? 
Or will Limerick retain their title?
It's Munster senior hurling final day and we're live from Páirc Uí Chaoimh with all the action.
As always, we'd love to hear your comments. Send them to fintan@thescore.ie, tweet them @TheScoreGAA, find us on Facebook, or leave a comment below.
Result: Cork 2-24 Limerick 0-24
Good afternoon and welcome to our live minute-by-minute coverage of Cork v Limerick in the Munster SHC final.
It's the last dance in Páirc Uí Chaoimh before redevelopment. Can the Rebels sign off with a win?
Here are the teams.
CORK
1. Anthony Nash
2. Shane O'Neill
3. Damien Cahalane
4. Stephen McDonnell
5. Christopher Joyce
6. Mark Ellis
7. Lorcan McLoughlin
8. Daniel Kearney
9. Aidan Walsh
10. Conor Lehane
11. Bill Cooper
12. Seamus Harnedy
13. Alan Cadogan
14. Patrick Cronin (c)
15. Patrick Horgan
LIMERICK
1. Nickie Quaid
2. Tom Condon
3. Richie McCarthy
4. Seamus Hickey
5. Paudie O'Brien
6. Wayne McNamara
7. Gavin O'Mahony
8. Paul Browne
9. James Ryan
10. Declan Hannon
11. Donal O'Grady
12. Shane Dowling
13. Graeme Mulcahy
14. Kevin Downes
15 David Breen
We've had a minute's silence and now, Amhrán na bhFiann.
Shane Dowling has an early chance to put Limerick in front but his free is wide.
Bad start for Shane Dowling. He lines up a 65 but it's wide, much to the delight of the Cork fans behind Anthony Nash's goal. 0 for 2 for Dowling.
Limerick 0-1 Cork 0-0: 5 mins - Shane Dowling finally opens his account at the third time of asking.
A third wide for Limerick. They're leaving points out there in these early stages.
Lorcan McLoughlin adds his name to the list of wides. One point from the opening seven minutes.
Limerick 0-2 Cork 0-0: 8 mins - James Ryan hits the first point from play.
Limerick 0-3 Cork 0-1: 9 mins - Mulcahy points and Aidan Walsh gets Cork's first in response.
Limerick 0-4 Cork 0-2: 11 mins - Conor Lehane points to cut Limerick's lead to one but Hannon fires over an absolute monster of a point.
Limerick 0-5 Cork 0-2: 13 mins - Downes gets his first of the afternoon. Cracking start by Limerick.
Limerick 0-5 Cork 0-3: 15 mins - Lehane gets his second of the day and he looks like he's going to be a right handful for the Limerick defenders today.
Limerick 0-6 Cork 0-4: 17 mins - Donal O'Grady stretches Limerick's lead to three with a point from midfield before Horgan gets his first.
Limerick 0-7 Cork 0-4: 17 mins - Another for Donal O'Grady. That's two on the bounce.
Limerick 0-8 Cork 0-4: 21 mins – Dowling slots a free after O'Grady is fouled and Limerick are flying here.
Limerick 0-8 Cork 0-5: 22 mins – Cork pull a point back and it's courtesy of goalkeeper Anthony Nash with a terrific long-range free.
Apologies folks for a few technical difficulties on our end but we're back on track now from Páirc Uí Chaoimh. Limerick three points in front with 22 minutes gone.
Limerick 0-8 Cork 0-6: 23 mins – First chance from a free today for Patrick Horgan for Cork and he makes no mistake by pointing it.
Huge goal chance for Limerick for Shane Dowling but really brave block by Shane O'Neill that sees the ball go out for a '65.
Limerick 0-8 Cork 0-7: 26 mins – Now just a point between them as Horgan slots over a free for Cork following a foul on Walsh. Cork starting to settle in to the game.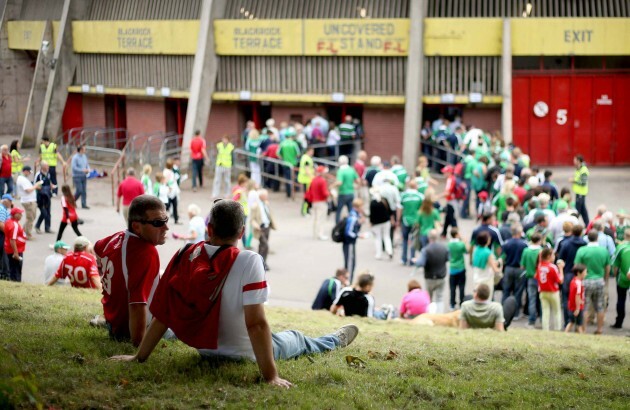 Source: James Crombie/INPHO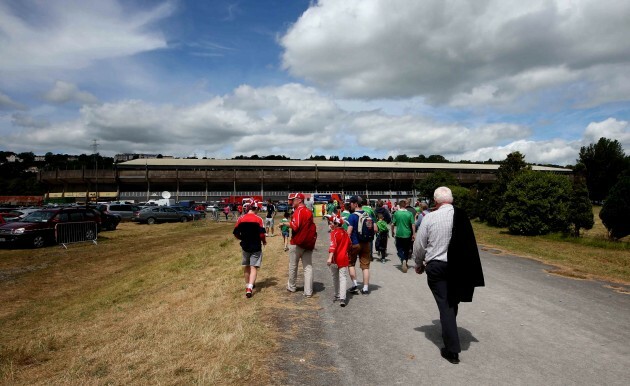 Limerick 0-8 Cork 0-8: 28 mins – All square now and it's thanks to Alan Cadogan as he turns Tom Condon, tears clear and stylishly points off his left.
Cork 0-9 Limerick 0-8: 31 mins – Cork hit the front and it's a combination of brilliant fielding by Walsh and superb striking by Lehane. Walsh released the ball to the Midleton man who finished superbly.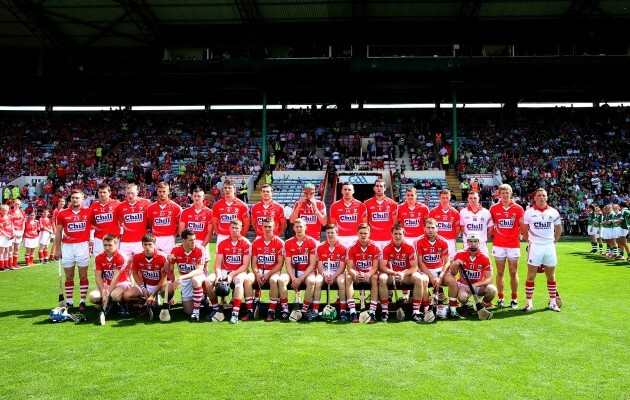 Source: James Crombie/INPHO
Cork 0-10 Limerick 0-8: 32 mins – Now Cadogan scores and Cork are two in front
Cork 0-11 Limerick 0-9: 35 mins – Points swapped on both sides as Horgan converts a free for Cork and then Paudie O'Brien points for Limerick.
Cork 0-12 Limerick 0-9: 35 mins – Great score by Lehane for Cork.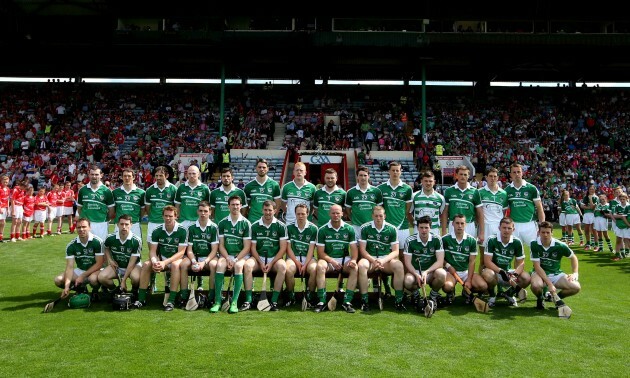 Source: James Crombie/INPHO
Cork 0-12 Limerick 0-10: 36 mins – Graeme Mulcahy points for Limerick.
Cork 0-12 Limerick 0-11: 37 mins – Cracking point by Paul Browne for Limerick.
Cork 0-12 Limerick 0-12: 38 mins – Dowling smashes over a free and we're level at the break.
Half-Time: Cork 0-12 Limerick 0-12
Here's the first-half scorers:
Cork: Patrick Horgan 0-4 (0-3f), Conor Lehane 0-4, Alan Cadogan 0-2, Anthony Nash (0-1f), Aidan Walsh 0-1 each.

Limerick: Graeme Mulcahy 0-3, Donal O'Grady, Shane Dowling (0-2f) 0-2 each, Paudie O'Brien, James Ryan, Declan Hannon, Kevin Downes, Paul Browne 0-1 each.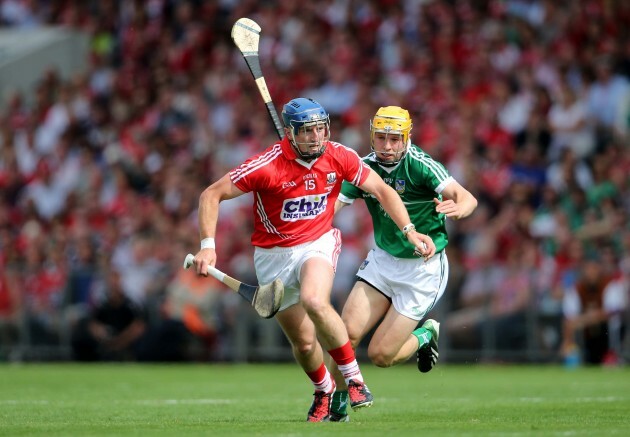 Source: Cathal Noonan/INPHO
We're back under way for the second-half action here.
Sub: Cork change at the break with Paudie O'Sullivan on for Pa Cronin.
Cork 0-13 Limerick 0-12: 40 mins – Effortless point by Paudie O'Sullivan to put Cork ahead. Great score from the substitute.
Cork 0-13 Limerick 0-13: 41 mins – All square again as Dowling converts a free.
Limerick 0-14 Cork 0-13: 42 mins – Limerick in front as Dowling bangs over a free.
Sub: William Egan is on for Cork for Damien Cahalane.
Limerick 0-15 Cork 0-14: 43 mins – Harnedy brings Cork level before Dowling smashes a fierce shot over the crossbar.
Limerick 0-16 Cork 0-14: 45 mins – David Breen fires Limerick into a two point lead.
Limerick 0-16 Cork 0-15: 45 mins – Cadogan pegs Limerick back with his third point of the day for Cork.
Cork 0-16 Limerick 0-16: 46 mins – Lehane brings Cork level but the point was all down to fantastic work by Aidan Walsh on the right wing.
Limerick 0-17 Cork 0-17: 47 mins – It's end to end stuff here. Dowling and Cooper trade points.
Wides on both sides from Cooper and Downes.
Sub: Stephen Walsh in for Limerick for O'Brien.
Cork 0-18 Limerick 0-18: 53 mins – Still no team pulling clear. Dowling points from play for Limerick, Horgan promptly cancels it out with a free for Cork.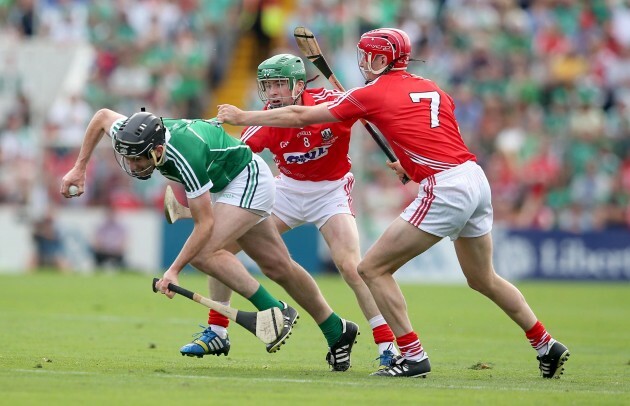 Source: James Crombie/INPHO
Cork 1-18 Limerick 0-19: 54 mins – Huge moment in the game as Cork raise the first green flag of the day. It's a wonderful solo effort by Seamus Harnedy as he gathers the ball, weaves through the Limerick defence and finishes with aplomb. Wayne McNamara then points for Limerick.
Cork 1-19 Limerick 0-19: 55 mins – Horgan edges Cork back into a three point lead.
Sub: Seanie Tobin in for Limerick for Hannon.
Cork 1-20 Limerick 0-19: 56 mins – Big point for Cork from Cooper after Shane O'Neill robbed Paul Browne of the ball at the other end and Cork quickly counter-attacked.
Cork 1-20 Limerick 0-20: 60 mins – Dowling bangs over a free for Limerick, his 8th point of the day.
Cork 1-20 Limerick 0-21: 62 mins – Dowling again, this time pointing from play.
Cork 1-21 Limerick 0-21: 63 mins – Foul on Cooper and Horgan slots the resultant free for Cork.
Cork 1-21 Limerick 0-22: 63 mins – Limerick fight back with Mulcahy pointing.
Cork 1-22 Limerick 0-22: 64 mins – Harnedy again and Cork are back in front by three.
Cork 2-22 Limerick 0-23: 65 mins – That looks to be really decisive. Cork grab their second goal of the day with a superb turn and finish by Paudie O'Sullivan. It all stemmed from a great delivery by Daniel Kearney who had dispossessed Seamus Hickey out the field. Dowling hits another free for Limerick in reply.
Cork 2-22 Limerick 0-24: 67 mins – Dowling on target again with a Limerick free.
Cork 2-23 Limerick 0-24: 68 mins – Walsh cancels that out with a point for Cork.
Subs: Thomas Ryan and Cathal King on for Limerick as O'Mahony and Downes make way.
Cork 2-24 Limerick 0-24: 69 mins – Horgan strikes a free for Cork.
Sub: Stephen Moylan is on for Cork for Cadogan.
All over and Cork are champions!
Full-Time: Cork 2-24 Limerick 0-24
Thanks for joining us today as Cork go forward to the All-Ireland semi-final stage while Limerick will go to the quarter-finals.
Contribute to this story: