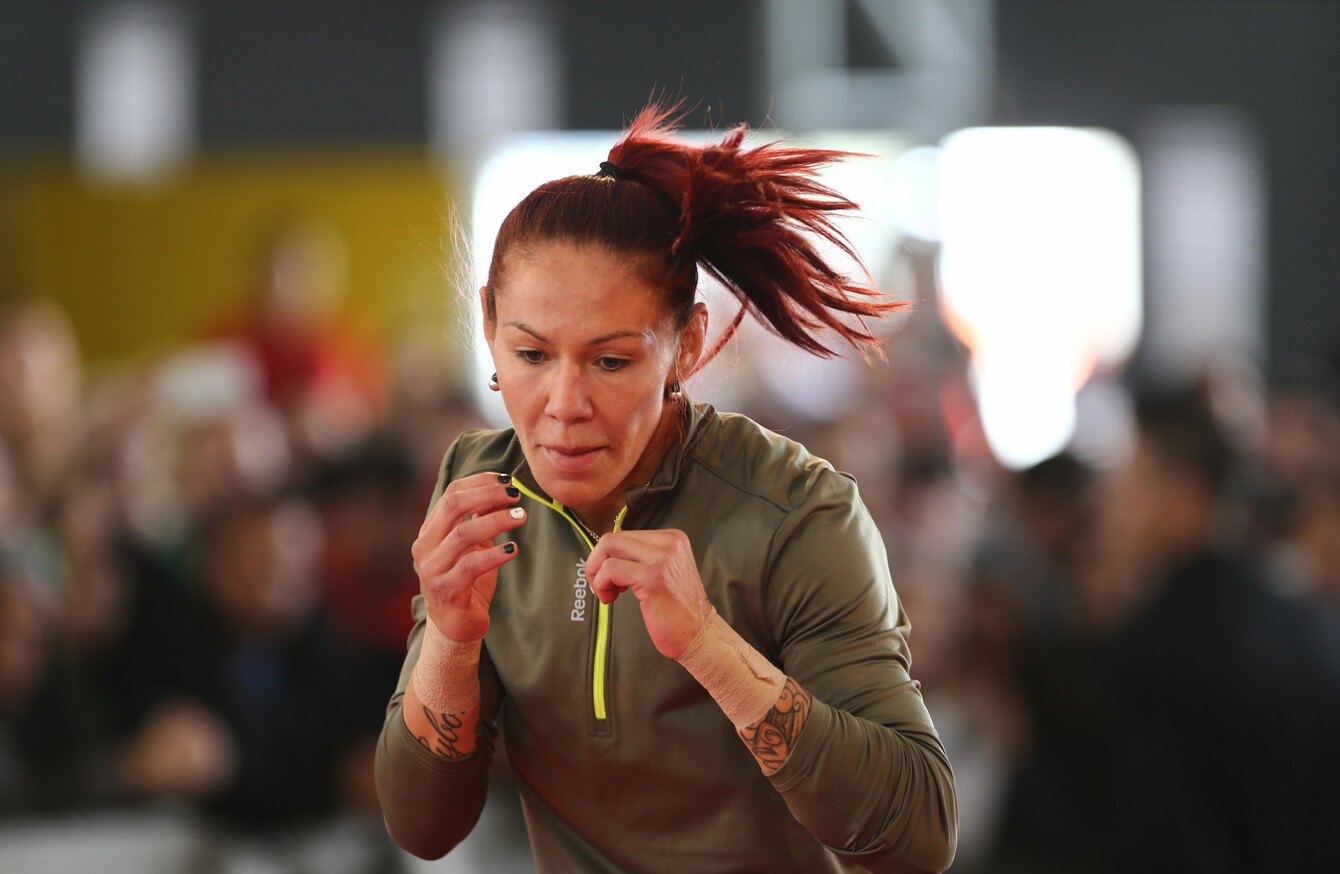 Image: Geraldo Bubniak
Image: Geraldo Bubniak
UFC WOMEN'S FEATHERWEIGHT champion Cris Cyborg has obtained a boxing licence from the California State Athletic Commission, and appears serious about leaving the octagon for its halved variant.
The CSAC confirmed to MMAFighting.com that the 32-year-old Brazilian had been granted both a licence and federal boxing ID.
Cyborg's UFC contract expires in October, with the Brazilian having claimed the previously vacant featherweight belt with a TKO of Tonya Evinger at UFC 214 as recently as last month.
The 18-1 MMA star (3-0 in UFC) intends to box in the light-middleweight, or 154-pound division, and has spent time this year sparring with two-time Olympic gold medalist and current unified super-middleweight champion Claressa Shields [4-0], with whom she maintains a close friendship.
Me and @criscyborg sparring a small clip ❤️💙 pic.twitter.com/PDYwhOEtDJ

— ClaressaT-rexShields (@Claressashields) June 25, 2017
Cybrog, undefeated since her MMA debut, walked Shields to the ring for her title fight versus the previously 16-fight undefeated Nikki Adler in Michigan last month. A born slugger, she has finished every opponent in the cage since 2008 by TKO.
Per Ariel Helwani, the UFC are entitled to a one-year negotiation period in order to extend her deal due to the fact that she's is a reigning champion.
Cyborg indicated earlier this month that she wanted her first title defense to arrive against former bantamweight champion Holly Holm – herself a former boxing world champion – but various obstacles have thus far prevented that fight from being confirmed.
Time to get some training @Claressashields https://t.co/F83q80vC0Y

— #UFC219 CyborgVHolm (@criscyborg) September 7, 2017
Speaking to MMAFighting last month ahead of Conor McGregor's boxing debut versus Floyd Mayweather, Cyborg alluded to her willingness to enter the ring as a professional should the chance arise.
"I'd like to box," Cyborg said. "Claressa and I trained together and there's no one better for you to train but an Olympic medalist. She's fast. It's good to train with someone better than you because you evolve, you see more things. But I would definitely box if I have an opportunity like McGregor."
Subscribe to The42 podcasts here: