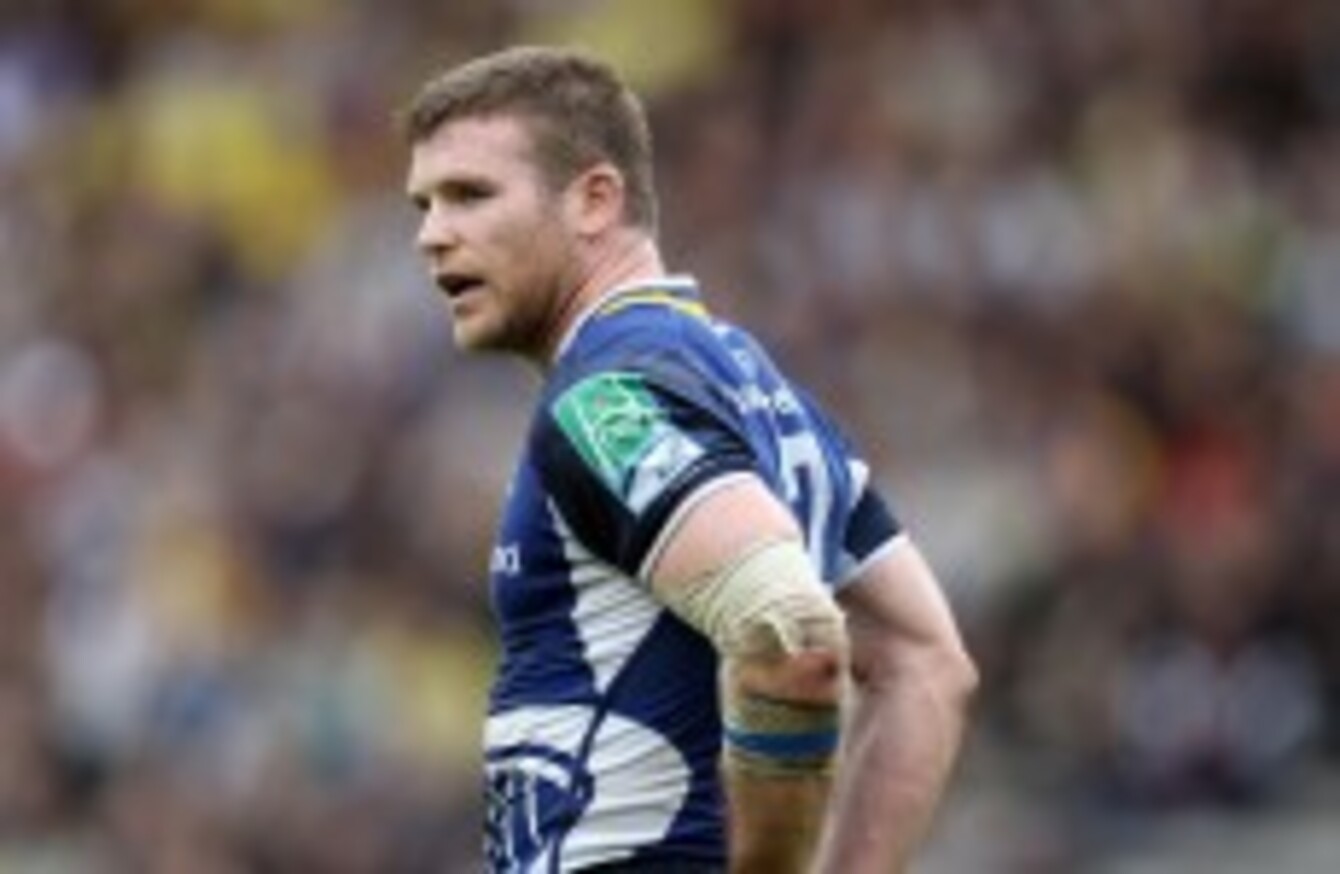 Image: ©INPHO/Dan Sheridan
Image: ©INPHO/Dan Sheridan
WHILE LUKE FITZGERALD'S future still hangs in the balance, Gordon D'Arcy has called his decision to extend his time at Leinster a 'no-brainer'.
Like Fitzgerald, D'Arcy is a product of not only the Leinster's academy, but also thrived in the province's Schools Cup.
However, when D'Arcy's name topped a long list of players to sign extensions on Monday, Fitzgerald's name was noticable by its absence, despite the province 'hoping' it all could have been tied up weeks ago.
"For me it was a very simple thing," says D'Arcy, "they offered me a contract and I'm absolutely thrilled to be staying with the province I've grown up with.
"I've played for these guys as a schoolboy. Born in Wexford, I've been a Leinster man in some shape or form since I was born so it was a no-brainer really.
"When you're playing with one of the best teams in Europe and they ask you to stay around for another two years, you don't have to think twice about it."
D'Arcy was speaking at a sopping wet RDS yesterday. As the rain bucketed down relentlessly it would be only natural to think of sunnier climbs. There are plenty of clubs in the south of France willing to pay handsomely for experienced internationals. When asked if he had offers to go elsewhere, the 32-year-old said:
"Obviously (I'm) at a different stage in my life. I'm getting married now and everything and it's not just me who makes these decisions.
"There was plenty, well not plenty, of offers. You obviously have to plan for the unexpected, thankfully we didn't have to use any contingency plans. Plan one was: stay in leinster, and that happened almost immediately."