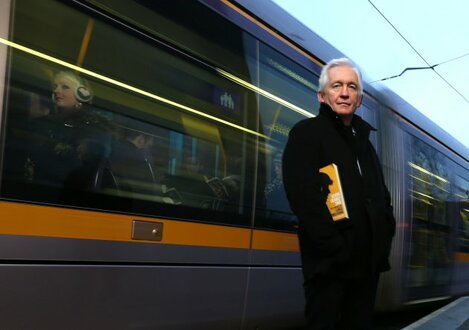 Award-winning sports journalist David Walsh. Pic: Billy Stickland
IRISH JOURNALIST Paul Kimmage says he's had 'several fraught conversations' with David Walsh about the Sunday Times writer's defence of Team Sky and its Tour de France winner, Chris Froome.
Walsh — who has enjoyed access to Dave Brailsford's operation in recent weeks — argued that 'the mob' are wrong about Chris Froome, the same way they were wrong about Lance Armstrong.
"The question I would ask David is 'who are the mob?'" Kimmage, a former colleague of Walsh's says on this week's Second Captains podcast.
"Maybe they're fans who genuinely believed in Armstrong but were betrayed and they're not going to have their tummies tickled again. And does the mob include people like myself? Does it include physiologists? Does it include doctors? Does it include all the people who have genuine reservations about performance.
"So I was a bit surprised about the generalisations and I found it insulting in some ways, I've got to be honest."
He continued: "Have I spoken to him? We've had several fraught conversations about this, this year. [H]e had an opinion on this four months ago and that opinion hasn't changed. And he's entitled to that opinion."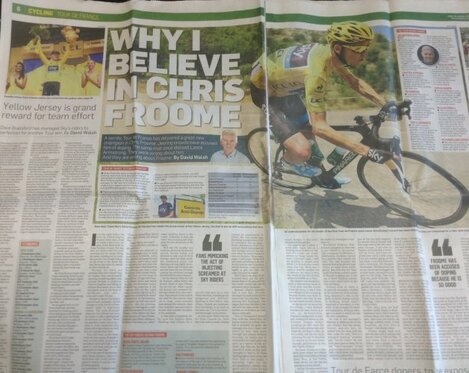 David Walsh's defence of Chris Froome in the Sunday Times.
Listen to the full interview on the Second Captains podcast below:

Click hear to listen on the Second Captains Soundcloud site if the above doesn't load on your app