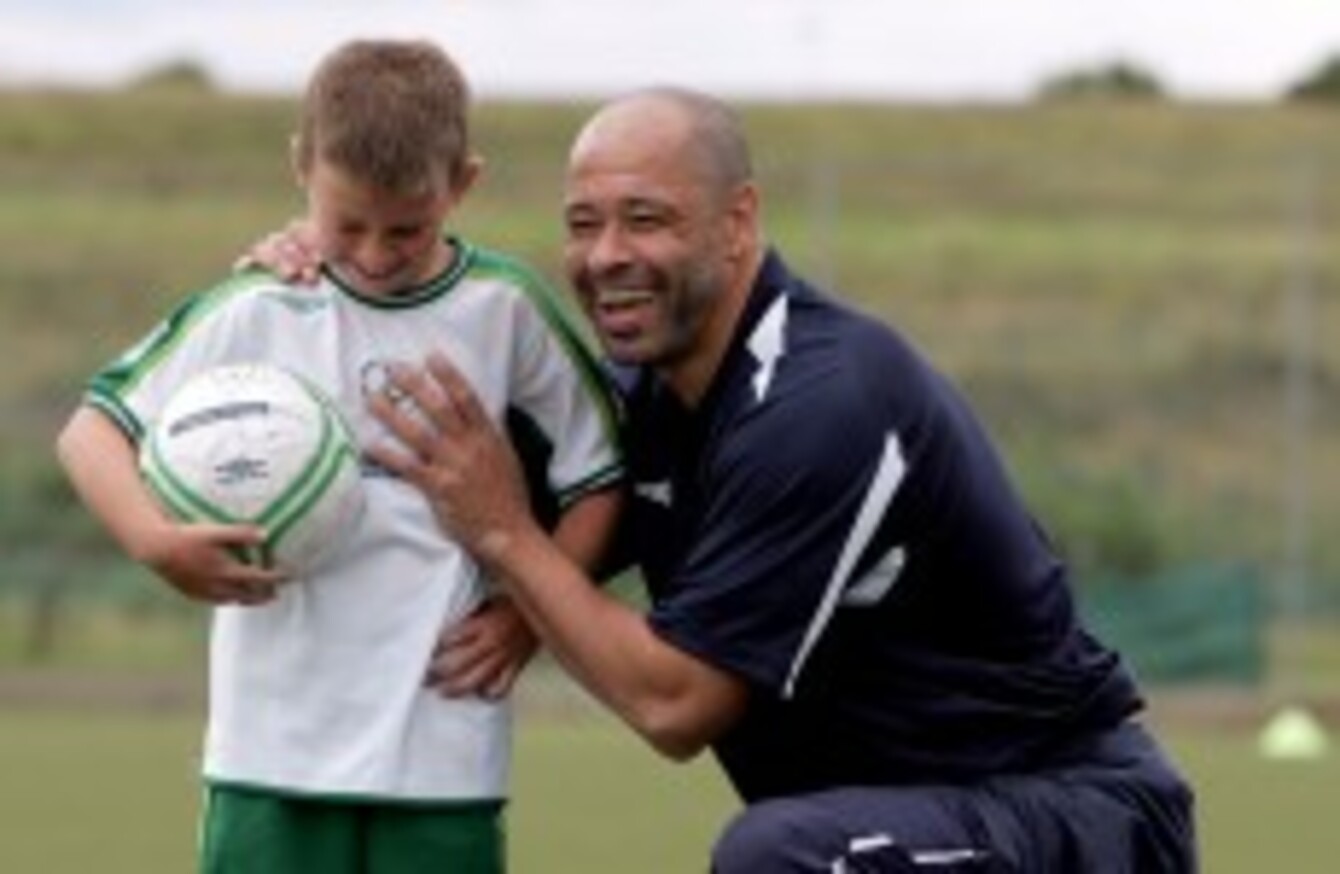 McGrath has not been asked to be a torchbearer.
Image: INPHO/Dan Sheridan
McGrath has not been asked to be a torchbearer.
Image: INPHO/Dan Sheridan
IRISH LEGEND PAUL McGrath has dismissed claims that he has been offered the chance to carry the Olympic torch but added that it would be a great honour to be asked.
The torch will travel around Ireland this June as part of the build-up to the London Games and speculation has been rife about which sporting heroes of the past and present will be chosen to join the 40-strong group, with Padraig Harrington, Rory McIlroy and Robbie Keane all unable to attend because of fixture clashes and commitments.
Olympians Wayne McCullough, Michael Carruth, Sonia O'Sullivan and marathon runner Mark Keneally are some of the names confirmed so far and the remainder will not be announced until mid-April.
However, a spokesperson for the Football Association of Ireland (FAI) told TheScore yesterday that they had been contacted by the Olympic Council of Ireland (OCI) about securing a football representative and that an unknown 'legend' had accepted.
Wednesday's Irish Daily Star also reported that McGrath was favourite to land the role but, speaking at the launch of the John Giles 'Walk of Dreams' 2012 in Dublin yesterday, the former Manchester United and Aston Villa defender McGrath insisted that it was the first he had heard about it.
I don't know a thing about it. Do they know I can't run?," McGrath joked. I wouldn't know anything about that."
He went on to welcome the idea of representing the nation alongside other sporting greats.
"I think anyone would be stupid not to (accept the invite). It's one of the biggest honours you can receive in sport."