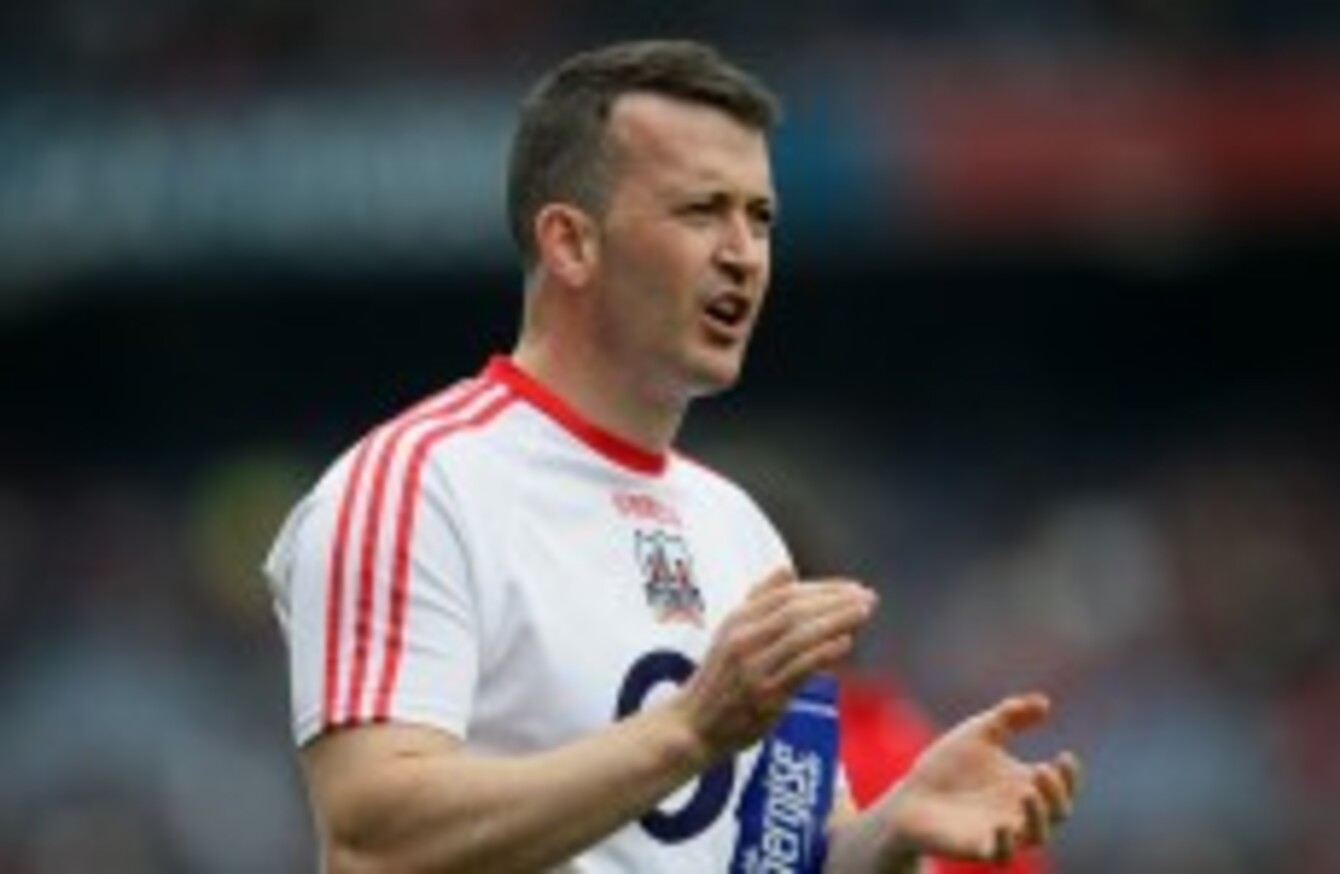 Cork's Donal Og Cusack.
Image: INPHO/Cathal Noonan
Cork's Donal Og Cusack.
Image: INPHO/Cathal Noonan
DONAL ÓG CUSACK has revealed his inter-county career has drawn to an end after being omitted from the Cork panel in January for this year's Allianz Hurling League.
The iconic goalkeeper has dismissed reports that his non-involvement with the Rebels squad was on a temporary basis and the door was open for a potential return.
He has also moved to reject suggestions that there was 'anger' involved in the conversation he had with Jimmy Barry-Murphy when the Cork manager relayed the news to him.
"I met Jimmy on a Tuesday morning and sat into my car because I was coming from work and needed to get back there. He said he wanted to have a chat with me," said Cusack, on The John Murray Show this morning on RTÉ Radio 1.
"There was two things that came out of that conversation that were reported widely in the media afterwards. Number one was that this was in some way just for the league or temporary removal. There wasn't anybody told me that and Jimmy certainly didn't put that to me.
"The second one was that I had reacted badly in the conversation. That wasn't the case. I would've debated it with him. It was a conversation between two men, there wasn't any anger. It was just very matter of fact.
"It was short enough (the conversation). One of the reasons was because I had to get back to Cork. I work for a multi-national organisation and I'd a call with guys in the States and in Belgium.
"I told Jimmy I couldn't delay. I do recall going into that meeting after, sitting down and looking at these gentlemen and I wouldn't say what we were talking about was at the forefront of my mind after getting the news from Jimmy.
"That's part of being a sportsperson and you know what sport can prepare you for those things as it's full of ups and downs. The important thing is that you get back up on the horse again as quickly as possible."
Cusack was speaking to promote Stand Up Awareness week, March 11th-15th, which seeks to stamp out homophobic bullying.
He revealed he has no regrets about the stance he took on issues during his hurling career and has no intention of being bitter after it has conlcuded.
"I think this league panel was the first league squad since 1996 that I wasn't involved in so obviously that's a change in your life. Sometimes there's a danger when you finish your career, and a lot of careers can come to abrupt ends like that, that you can be bitter.
"But I've absolutely no intention of being like that. I like to look back on the positive things. I made great friends and great memories. The game taught me a lot, even in areas around health and mental resilience.
"I was there, I gave what I had to the sport and off the field in making my views clear in certain areas we wanted to stand up and fight for. I've absolutely no regrets in any of that territory.
"Any of the stances we took, at that time in our lives that's what we believed was the right thing to do for Cork hurling. I've been there, done that and I've enough things in my life to be focusing on. It's important for me to move onto the next challenge."
Cusack's paid tribute to his fellow Cork man Ronan O'Gara, whose own international future has been placed in doubt this week.
"People identify themselves so much through their sport. The likes of Ronan O'Gara would have given so much to so many people and so much enjoyment. Me as another sportsperson would have often sat at home and felt so good because what he had done on the field. I think when he looks back on his career, he can be very proud of what he has achieved."
There have been previous rumours about Cusack's intentions to enter the political arena but he is committed to his current occupation at present.
"I have an interest in politics. I like reading about it, I like learning about it and I like watching what's happening in different countries. But at the moment, I've got my career with J&J and I'm focused on that."