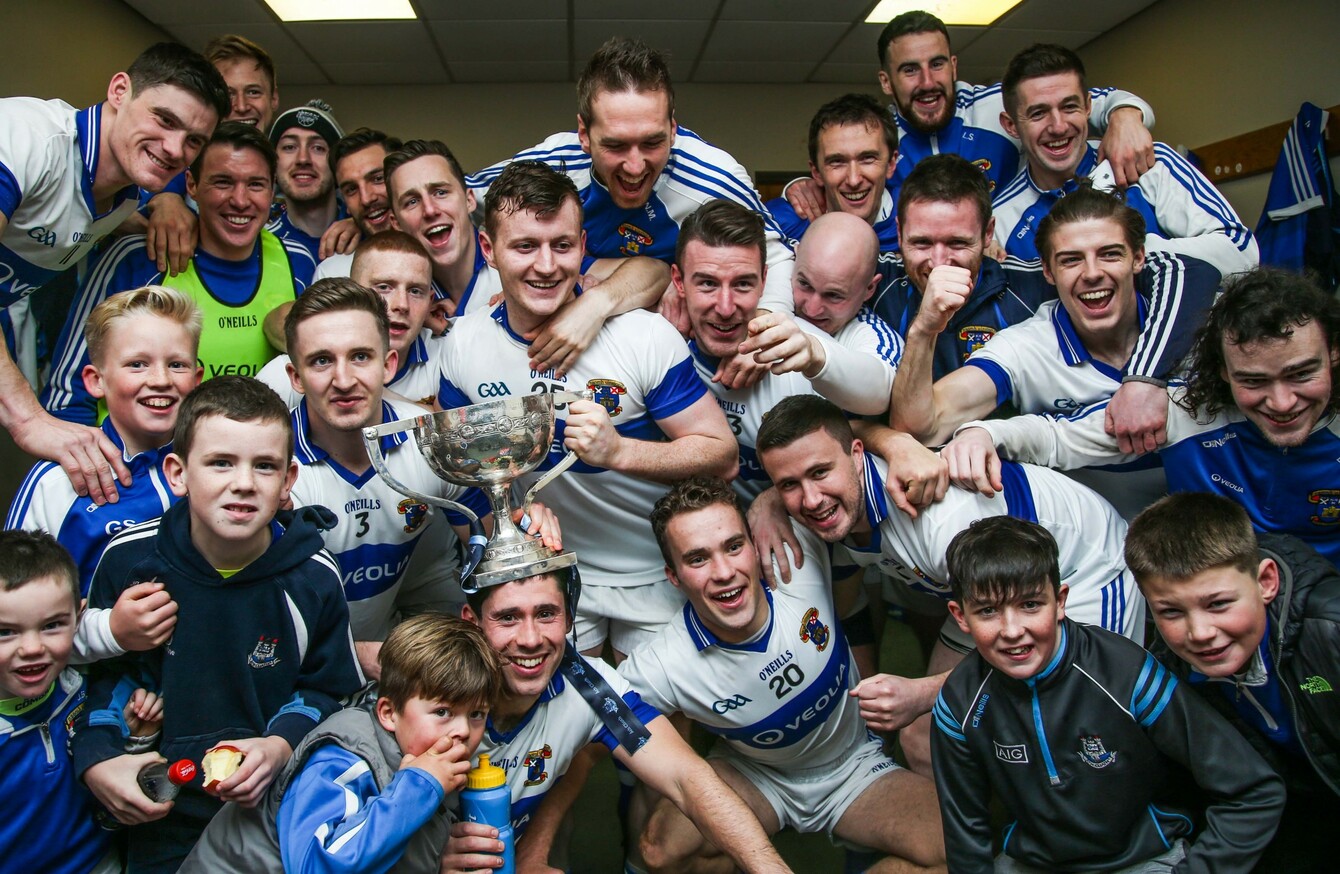 St Vincen's are the current Dublin SFC champions.
Image: Tommy Dickson/INPHO
St Vincen's are the current Dublin SFC champions.
Image: Tommy Dickson/INPHO
THE DUBLIN SENIOR football championship is set for a radical shake-up after proposals to restructure the competition were passed by the county's Competition Control Committee.
The current 'one and done' knockout format has been scrapped in favour of a new two-tier round robin competition which will come into effect from 2018.
The top 16 clubs in Dublin will be split into four groups of four in the new SFC 1 competition, with the top two from each group advancing to an open draw for the county quarter-finals.
The bottom team in each of the four groups will go into an open draw for the relegation semi-finals and a final, with the loser dropping down to the SFC 2 competition.
SFC 2 will follow the same format of four groups of four, with the winner promoted to SFC 1 for the following season, and the loser relegated to intermediate football.
Clubs will be selected for either SFC 1 or 2 based on their results over the previous five seasons, 2013-2017, with consideration given to clubs who have not reached a five-year history.
"The CCC is of the belief that these proposed changes will give the club player more quality and meaningful games and will raise the ambition of his club of achieving success," the Dublin CCC said in its report.
"Clubs can now plan for competition in the belief that their opponents will be of standard similar to their own and will approach games in a more confident mind set.
"Supporters will have a wider choice of attractive games to choose from and media attention will be intensified around our fixtures."
The42 is on Instagram! Tap the button below on your phone to follow us!