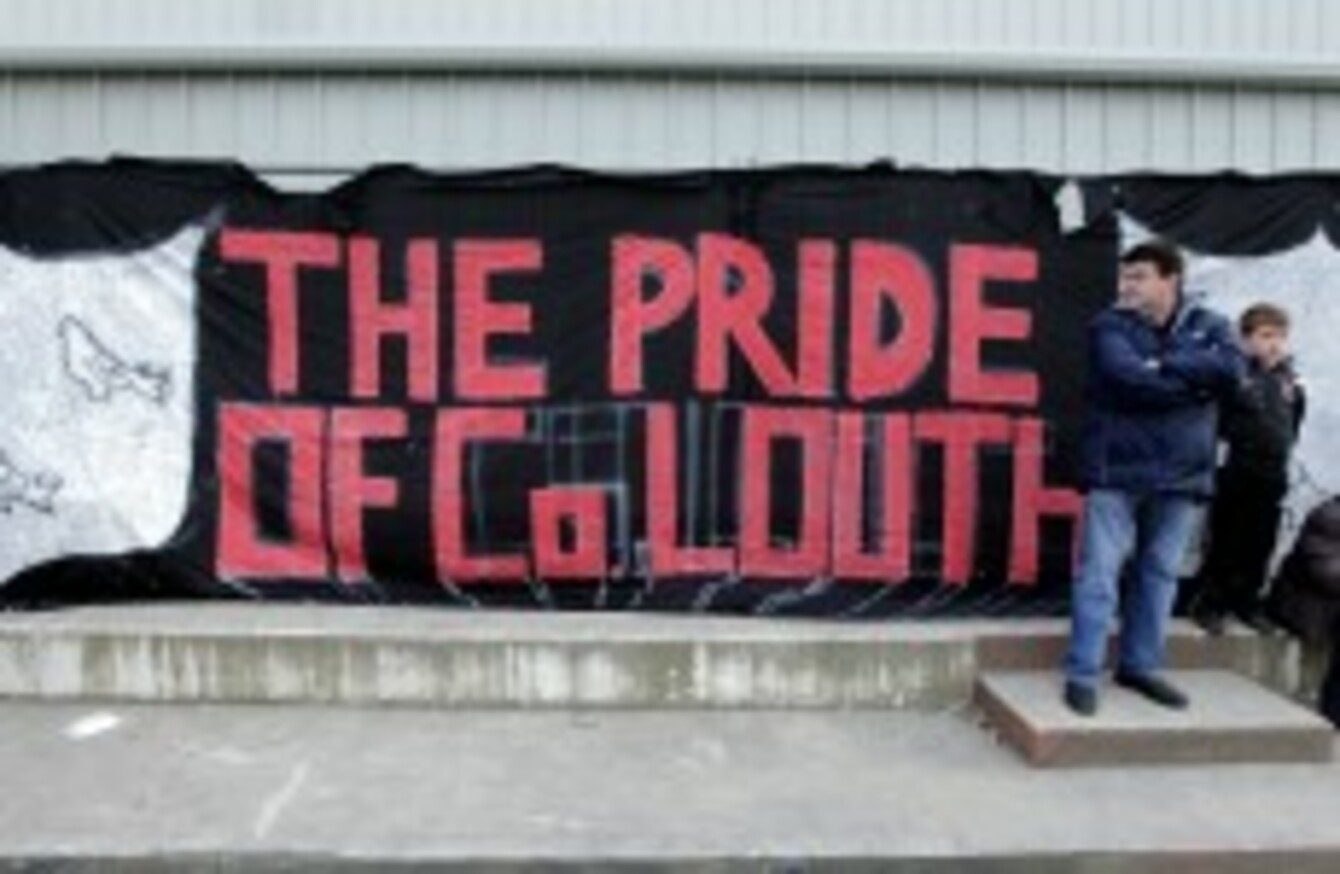 Image: ©INPHO/Morgan Treacy
Image: ©INPHO/Morgan Treacy
DUNDALK OWNER GERRY MATTHEWS has reiterated that he will not renew the club's Airtricity League licence next season, paving the way for a takeover at Oriel Park.
The Premier Division side have been plagued by falling revenues and financial difficulties this season which has thrown their participation in the league into jeopardy.
Matthews' latest assurances follow a move by the DFC  Trust supporters group which formally established itself as a legal entity within the last week, strengthening its hand ahead of any change of ownership.
As of last night the Trust, now known as the Dundalk FC Community Trust, was the only group to have met with the club to discuss the possibility of a takeover.
In a statement, the group said that they are "leaving all options open regarding whether to proceed with a full takeover directly or in partnership with others."
"As we are now a legal entity, we will be beginning the process of consultation with supporters in the very near future."
Dundalk's board have made no attempt to hide their ongoing financial difficulties this season. In May, the board appealed for further fan donations to keep the club afloat after they were unable to pay players one week of their wages.
Under the terms of the Airtricity League's participation agreement, players are entitled to speak to other clubs regarding a move if the club falls two weeks into arrears.
Meanwhile, Shamrock Rovers boss Stephen Kenny has lashed out at RTÉ for spreading "rumours" that he had been sacked from the club.
Kenny came under fire from fans following Friday night's shambolic 4-0 defeat against Bohemians and on Sunday, reporter Tony O'Donoghue and the RTÉ MNS team both tweeted that the Hoops boss was on the verge of exit.
Rovers later made it clear that this was not the case but not before the rumour mill had gone into overdrive.
"RTÉ has a code of conduct for Twitter after the Seán Gallagher incidents," Kenny told Wednesday's Irish Sun. "Tony is their main football correspondent in RTÉ and what he says carries weight. I found it very unfair to be reporting untrue rumours like that."