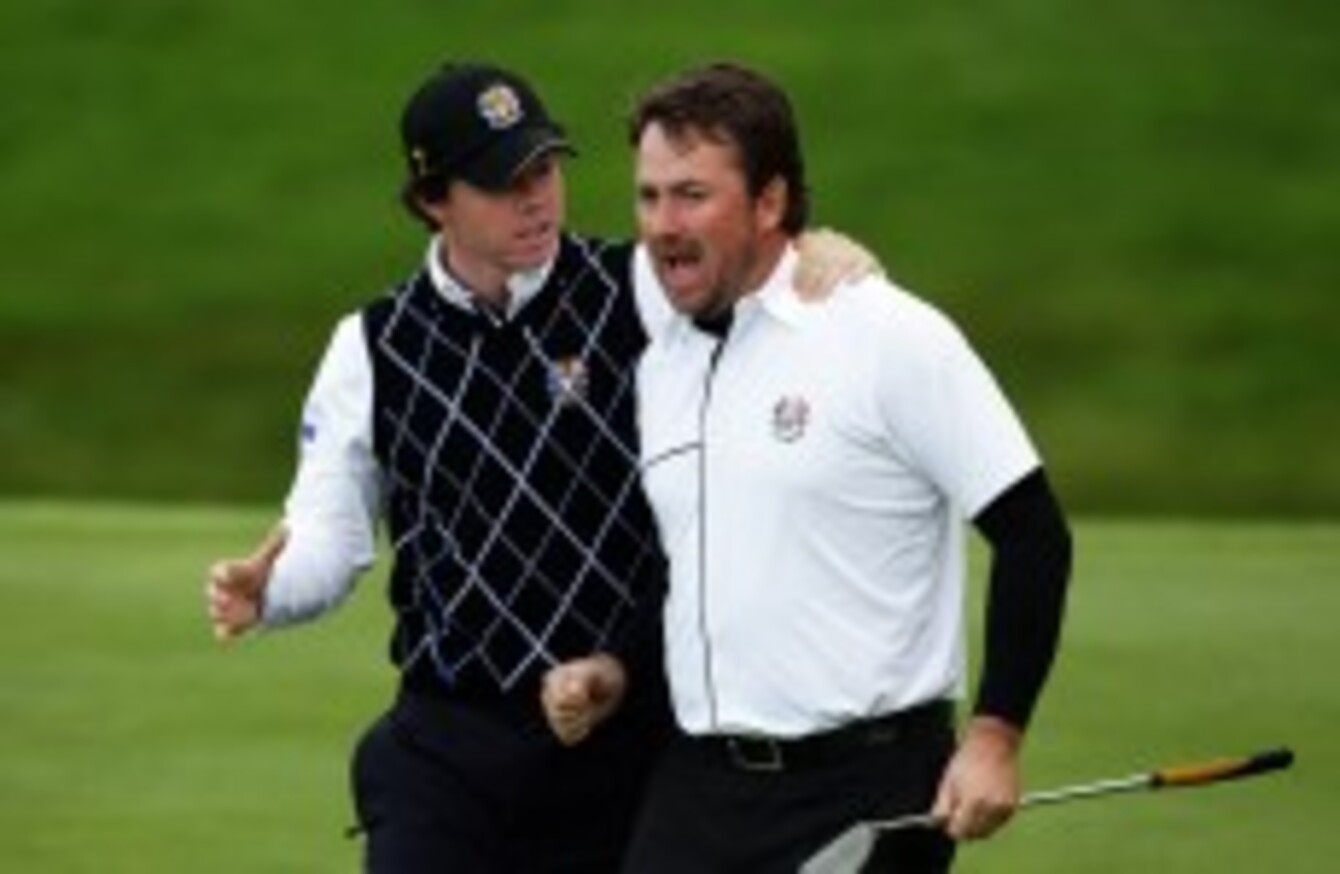 Image: ©INPHO/Cathal Noonan
Image: ©INPHO/Cathal Noonan
IF YOU'RE ON Twitter, chances are you follow most of Ireland's top five Tweeting sportsmen.
Can you guess who they are yet? Three of them have won a Major and the other two, a Grand Slam.
The study, carried out by Pembroke Communications broke down the list of sports stars by code – GAA, rugby, football and; the dominant force, golf.
The most surprising element is the low figures drummed up by our stars in the Premier League. The aptly handled @No1ShayGiven tops that list with 92,223 followers, but is followed by players who are struggling to make it into Giovanni Trapattoni's squad: @DavidMeyler, @SeamusColeman23, @Stokesy10 and Norwich's @Pilkington_11.
Understandably, GAA players also tend to have a low profile as a lack of international recognition and inter-county bias comes into play with Twitter users.
@DonalOgC is the most-followed hurler with 5,448, while @BernardBrogan leads the way for the footballers. His 24,770 sees him narrowly ahead of part-time fashion expert, @PGal10.
Big draw
It's rugby and golf that head the field, however. So, it's no surprise that Ireland's captain, @BrianO'Driscoll is a cut above the rest.
BOD sits ahead of the ladies' favourite @TommyBowe14, @RonanOGara10, @Paul_OConnell and (the ladies' second-favourite) @KearneyRob.
It's the worldwide draw of golf that pulls in the biggest crowd, though. And obviously the reigning world number one is also top dog in terms of Twitter followers.
@ShaneLowry golf and @PMGGolf make up the small ball's top five, but remain an insurmountable quantity behind the leading three major winners.
What all of this means is: The overall top five Irish sports stars on Twitter are: (Drumroll, please as I open this E-envelope.)
1. @RoryMcIlroy – 1,023,378 followers.

2. @Graeme_McDowell – 318,913.

3.  @BrianO'Driscoll – 170,331.

4. @DarrenClarke60 – 152,958.

5. @TommyBowe14 – 115,511
They are assuredly, very proud.