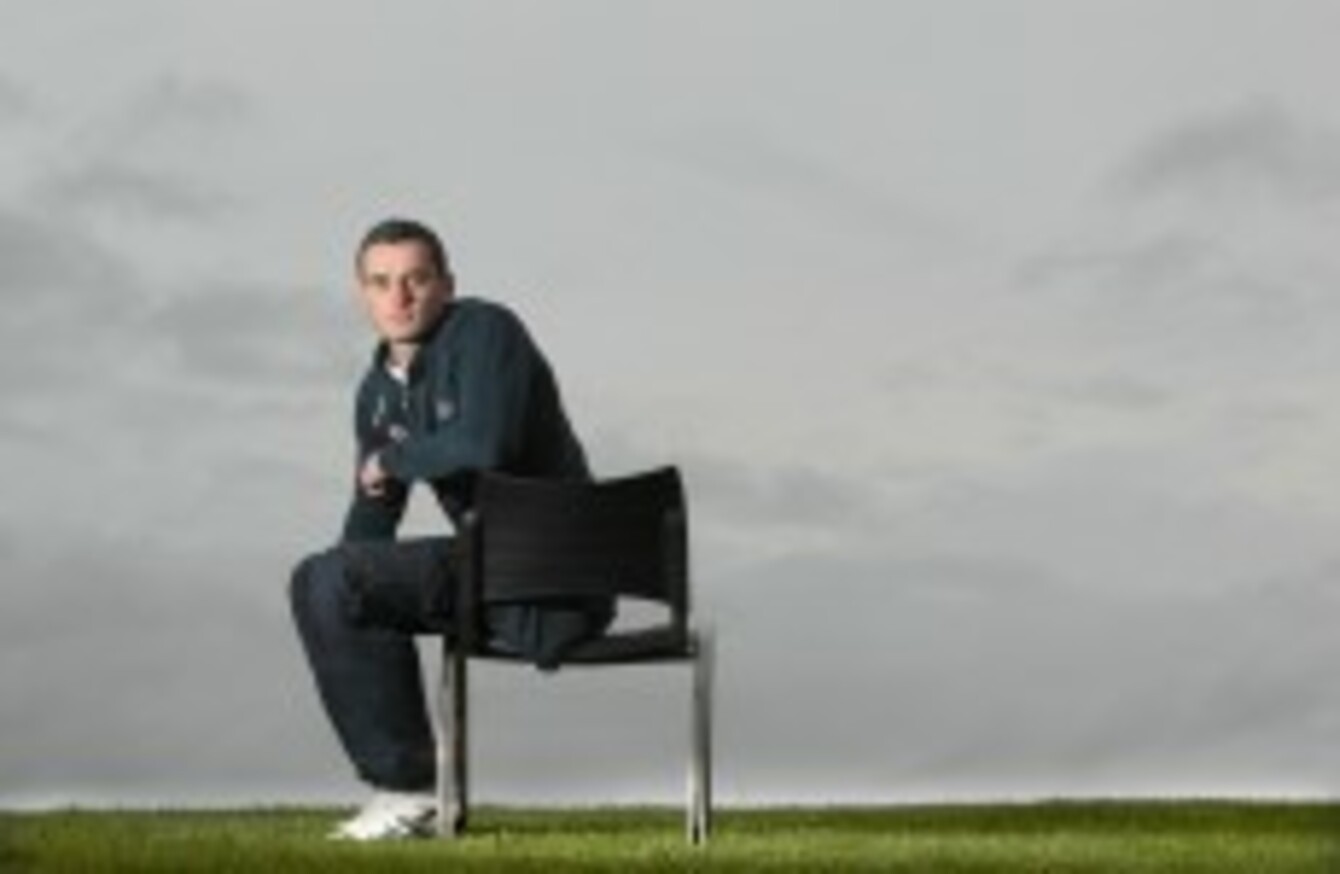 Paul Brogan at a Dublin press conference at DCU yesterday.
Image: INPHO/James Crombie
Paul Brogan at a Dublin press conference at DCU yesterday.
Image: INPHO/James Crombie
Shadow boxing
CORK AND KERRY like to pretend they like each other every time they meet to contest the New Ireland Cup.
Tomás Ó Sé even chipped in this week in the Irish Examiner pointing out he lives in Cork now and claiming "there's no nastiness". Sure thing.
This will probably be the first of at least three titanic struggles in 2012. In 2011, the same fixture was a war of attrition with Cork edging it by a point. Cork were All-Ireland champions at the time and were clapped onto the field by a smarting Kerry team.
All friendly banter minus the two straight reds then.
Systematic fouling
It's that time of year again: the GAA annual report. Time to take a long hard look at ourselves, come up with wide-sweeping changes and then, implement nothing and forget it all as the summer explodes into life.
Supreme Leader Paraic Duffy has rightly highlighted the unacceptable levels of "systematic fouling" and most would agree with his view that "football has yet to realise its full potential". But his proposal to introduce a "tap-and go" free kick a la rugby is a step too far. A consistent implementation of the current rules could work wonders.
This season started really well but last weekend saw some woeful decisions leaving Derry bainisteoir John 'the godfather' Brennan with this to say: "That particular official was controversial to us in the McKenna Cup final and he travels from Fermanagh and does that today, so I hope he has a happy journey home."
Scary.
O come all ye faithful
Offaly go into Sunday's clash with Sligo sitting on the bottom of Division 3 on nul point. Gerry Cooney still looks like being the first managerial casualty of the year in what would be an astonishing eight managers in 12 years for the Biffos.
Cooney stepped in at the last minute to take over after the interview process fell apart during the winter. With players refusing to join the team and Division 4 looming, a win is an absolute must. An emergency meeting was held during the week and the county board gave their backing to Cooney – never a good sign. Pascal Keelaghan is the favourite to succeed.
It's a sad state of affairs for a team who used to punch well above their weight. It's been all downhill since the Leinster final in 2006. Sligo will fancy the points but with a Leinster quarter-final against Kildare only months away it might be time the players took some responsibility. Esto Fidelis indeed.
Ghosts of players past
Derry start life post-Enda Muldoon with a trip to Pairc Tailteann on Sunday and will hope some of the youngsters can show even a hint of the skill that marked 'The Big Easy' career out. He made everything look effortless and the game will miss him. The Balinderry legend hangs up his boots after 15 years of service.
He retires with an Ulster and All-Ireland U-21 medals in his pocket as well as an All Star and two National League titles. The Oak Leafers will duke it out with a Meath team in somewhat similar circumstances. Joe Sheridan's economically-motivated move to Boston sparked off a rash of pessimistic doom and gloom comment on the future of GAA and indeed the country.
I wonder how far the commute to Gaelic Park (Bronx) is. We might see Joe yet this summer. It all makes for a very strange atmosphere on Sunday. Life goes on.
And then there were three
Question: What do Tyrone, Longford and Fermanagh all have in common? Answer: They are all still unbeaten in the league.
Even the big three have had a slip up but these three are setting an example. Tyrone is a shoe-in for promotion at this stage and welcome back Cavanagh for their toughest assignment yet against Galway. Longford look the most likely of the three to come unstuck against a lively Antrim, but will fancy themselves in Pearse Park. The Slashers' manager Glenn Ryan is doing his best to keep a lid on things pointing out "we haven't achieved anything yet". What Fermanagh are doing in Division 4 is anyone's guess. Having said that, its all well and good hammering London and Kilkenny, Waterford will ask more serious questions. Good luck to all three though.