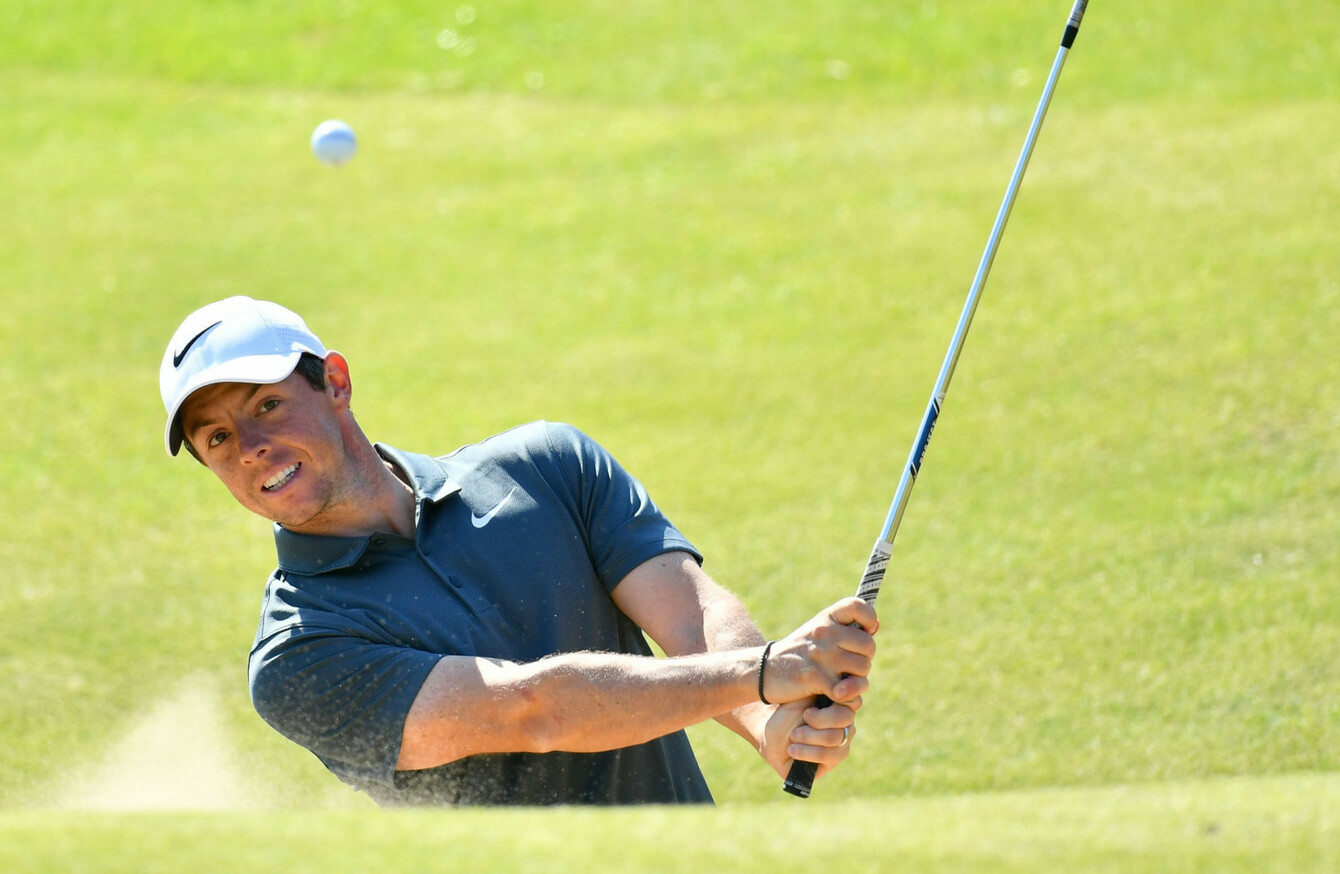 Rory McIlroy practices at Royal Birkdale ahead of the 146th Open Championship
Rory McIlroy practices at Royal Birkdale ahead of the 146th Open Championship
GARY PLAYER WOULD not be surprised to see Rory McIlroy triumph at Royal Birkdale this week, even though the 2014 Open champion comes into this year's event in dismal form.
Hampered by injuries in 2017, McIlroy failed to make the weekend at last month's U.S. Open and also missed the cut in his two most recent outings – at the respective Irish and Scottish Opens.
Nevertheless, golfing great Player – a three-time winner of the Claret Jug – feels the Northern Irishman is very much a contender this week.
In an exclusive interview with Omnisport at the Formby Hall Golf Resort & Luxury Spa, Player said: "I've always been a big McIlroy fan, he has a swing reminding me of a ballet dancer, it reminds me a lot of Ben Hogan's swing, to a degree.
"Rory's had a few bad weeks, missing the cut three times, but golf is a strange game – a lot of things happen that have never happened before.
"I don't remember ever seeing a top-class guy miss three cuts in a row, but that might be to his advantage. Suddenly he relaxes, there's no pressure on him, he goes back to his coach [Michael Bannon].
"He's a very wise young man, he doesn't have lessons from every Tom, Dick and Harry, he sticks to the one coach. And his coach, I love the way he thinks and teaches, so Rory could come back like that," Player emphasised with a click of his fingers.
"And let me tell you, he's a very aggressive player and to be a major championship winner, you've got to be aggressive. You cannot be a safe, conservative player. So I think Rory's got a great chance this week."
Player also talked up the chances of Jordan Spieth, after underlining the importance of a good short game to any prospective champion.
"Putting wins golf tournaments, [along with] chipping, bunker play, shots from 100 yards in," added the 81-year-old South African.
"Jordan Spieth is the best putter in the world today and it's the kind of golf course Jordan Spieth could win on.
"He does have a fault in his swing that could be rectified. And if he does find it, which I'm sure he will, he will definitely go to number one in the world. Because when you putt like that, honestly, it's remarkable to watch him."
-Omni
The42 is on Instagram! Tap the button below on your phone to follow us!