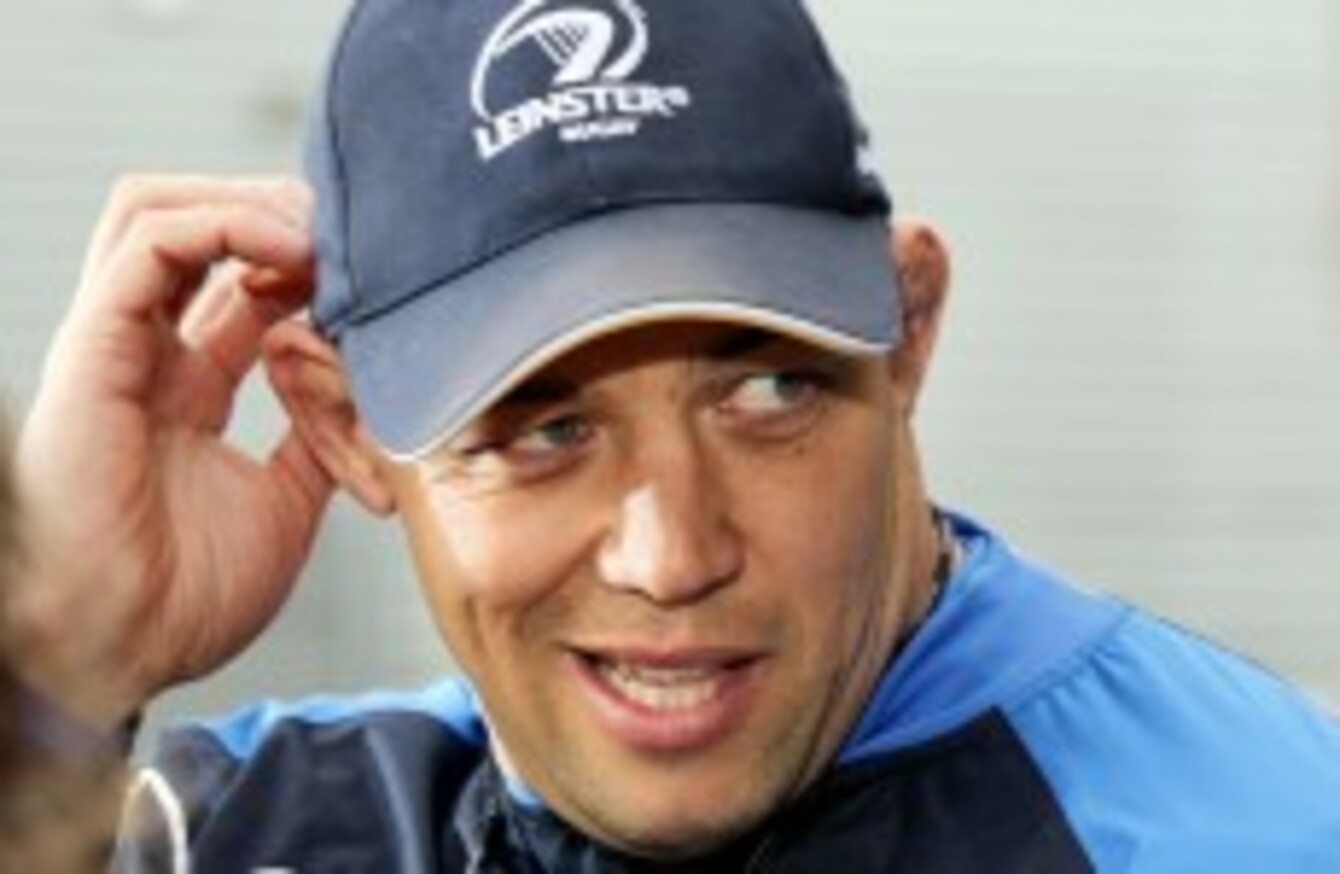 Image: ©INPHO/Morgan Treacy
Image: ©INPHO/Morgan Treacy
GORDON D'ARCY IS just wrapping up his second of three media obligations.
His coach, Jono Gibbes, marches up behind and stamps his foot, raring to go.
Gibbes reels off the injury news with a jibe at the man just departed. "A severe laceration" he grins, referring to the cut above D'Arcy's eye which the centre had just been trying to play down.
Since the Six Nations ended, exactly one month ago, Leinster have been ramping up performances for the Heineken Cup. A loss to the Ospreys was overshadowed by the appearance on the field of Brian O'Driscoll and Brad Thorn. Winning at Munster was just that, a win, and then came Cardiff Blues – lambs to the slaughter.
Friday's win over Edinburgh seemed merely a continuation of that momentum, a chance to show off the competition for places and the continued pursuit of excellence amongst Joe Schmidt's team.
For anyone else, this intervening fortnight would be a distraction. Edinburgh, for example, would love nothing more than two weeks off before travelling for their semi-final. Leinster thrive on keeping the ball rolling.
Another inter-provincial match-up before a knock-out Heineken Cup game. It's just what the doctor ordered.
"Yeah, I think it is one of the positives." Said Gibbes, before shelving talk of the looming trip to Bordeaux, "I think next week is next week, what's good about Ulster is there's a few things that they do that are a real bit of a test for us."
"I think they're going to front up at home and we're going to have to be really up for it. They're gonna put us under the test, no doubt. That's where we wanna be leading into the playoffs for the Pro12 and that's where we need to be for what's around the corner."
Even early on a Monday, standing at the province's Clonskeagh base with a home Pro12 semi-final secured, Gibbes can see that motivating his pack into a performance will be no difficult task this week.
"If we go up there thinking 'the pressure's not on us' we could get really embarrassed so we always wanna win. We're aware of what they're going to bring and we're aware we need to be focused so this week's been pretty easy to be honest."
Jamie Heaslip would agree with that, after captaining the team to the win over Edinburgh he was ready to take the rest of the day off. However, what he could not agree with was the idea of a trip to Ulster being a dead rubber.
"I think it's a massive game. It's an inter-pro, a big game, up in Ravenhill on a Friday night. They're going to get a massive crowd out. They're gearing up for a big semi-final the following week so they're gonna want to be on top of their game as well as us."
Bragging rights
"They're going to be firing on full cylinders and we're going to have to beat our best to beat them."
Heaslip will be hoping to square off against his international back-row colleague, Stephen Ferris, where he readily admits bragging rights will be on the line:
"They're really easy games to get up for. You're playing against guys you were with for eight, nine weeks there just a month ago. You know them well and we know the players they have, like Fez, that lead from the front."
With a video session from the Edinburgh game now over and done with, Gibbes is eager to wrap up his enforced media duty and get on the field to work on vital improvements.
What needs improving is anyone's guess. Gibbes certainly isn't ready to reveal all, smiling as he turned towards the pitch, "Aw I can't tell you that. Honestly, If I told you that Joe would fire me."