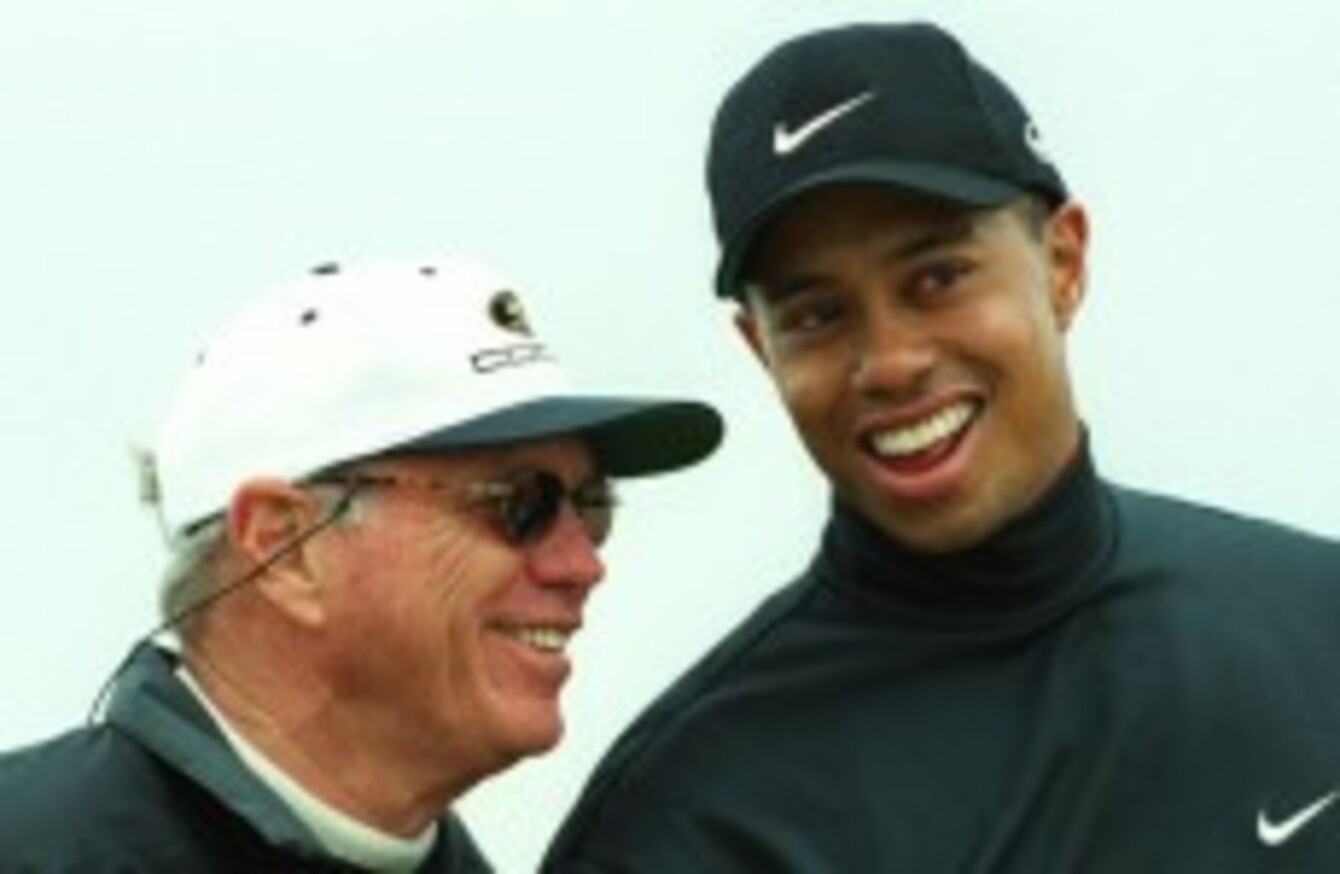 Image: Michael Steele/EMPICS Sport
Image: Michael Steele/EMPICS Sport
AS THE MAN who coached a young Tiger Woods to international stardom, Claude Harmon, Jr. enjoys something of a privileged place among golf's coaching elite.
Measured, respectful and doggedly rational, "Butch" remains untainted by the public bickering and displays of ego to which his rivals have proven susceptible in recent years.
He's not, however, above mounting a defence of the unspoken  ethical code to which, he believes, every PGA Tour coach should adhere.
It's with this in mind he's broken his silence on The Big Miss, Hank Haney's controversial account of the years he spent in Woods' employ.
In an interview with Jeff Neuman of the Wall Street Journal, the New York native described himself as "surprised" his successor would even consider writing a memoir.
"I'm very surprised that he would write it… I'd never do that to Tiger or Greg [Norman] or any of the guys I've been with. We get to spend a lot of time with these people, sometimes even more time than their own families. Things are said, or you see different things, and it's just—it is what it is, you just leave it where it belongs. I was really shocked to see him talk about Elin and Tiger's kids and stuff like that, I don't think that had any place in it."
Not only that; Harmon believes the book casts doubt on Haney's sincerity.
"It almost seems the way he has everything documented in there—too many times and dates and places that you wouldn't come up with from memory—it's like he kept precise notes all along with writing a book in mind."
The Big Miss is currently fifth on the New York Times' list of bestselling non-fiction.