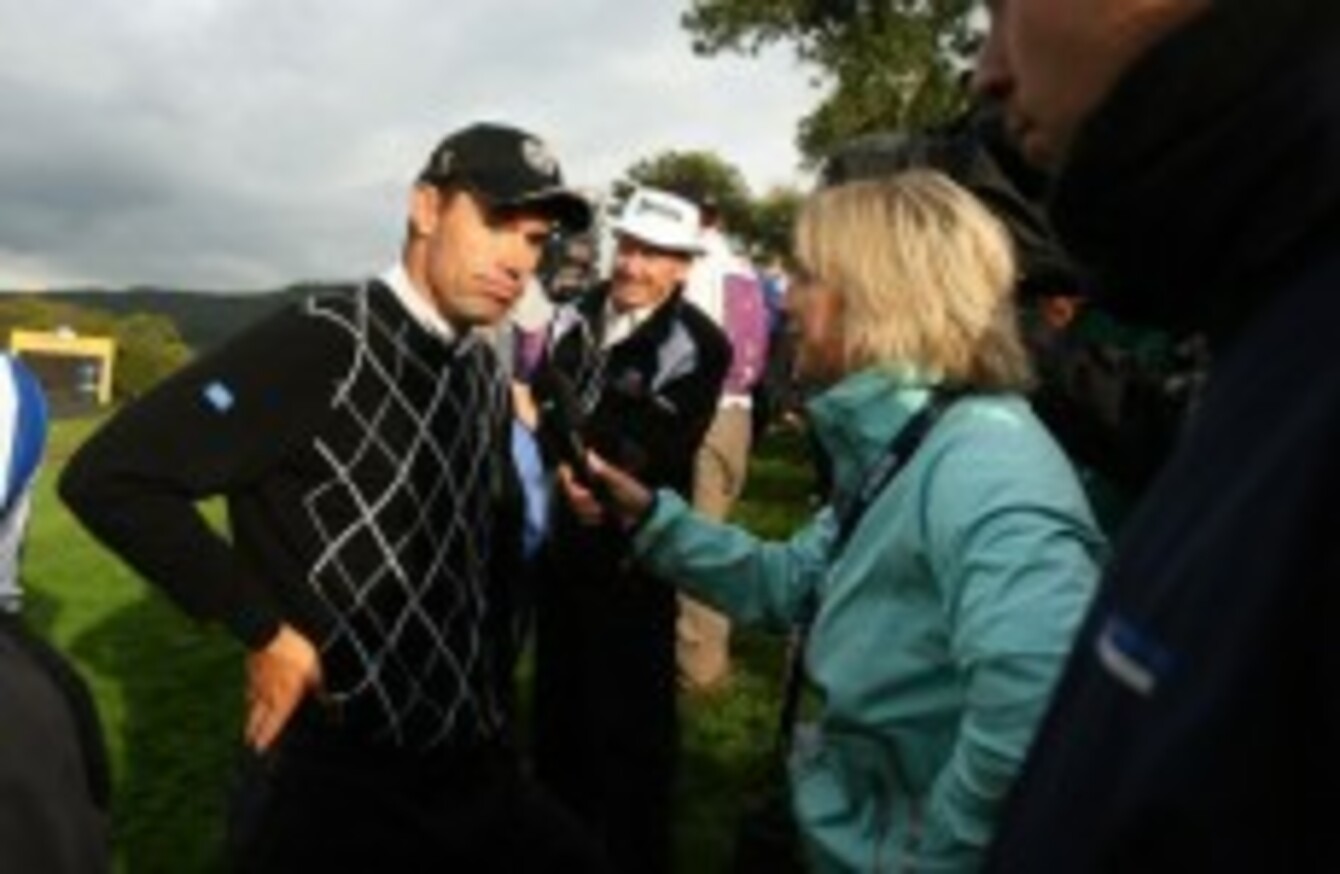 PADRAIG HARRINGTON HAS admitted that he worked too hard to maintain his form after winning three Majors, and that overdoing things is the reason why he has suffered such a slump in form.
The Portmarnock golfer told RTE that his tough regime left him exhausted by the final rounds of tournaments, and says that the only way to enjoy continued success in the game of golf is to take a break every now and again.
"I was so afraid of not playing well and not making the cut I over-practised," gvhe said. "I was flogged by Sunday – I played better golf, but scored worse because I was making bad decisions.
"There was a time I'd keep things to myself, but I'm getting to an age now where I'm not so worried about telling people.
"I still believe I'm guilty of overdoing my golf. I think there's a balance to everything and if all you're doing is working on your fitness and your game you won't last more than a couple of years before you go off the rails."
Rory McIlroy is one player who has taken some time out since his US Open win last month, and he recently hit back at those who questioned his decision not to play any golf between that stunning victory and next week's Open Championship at Sandwich.