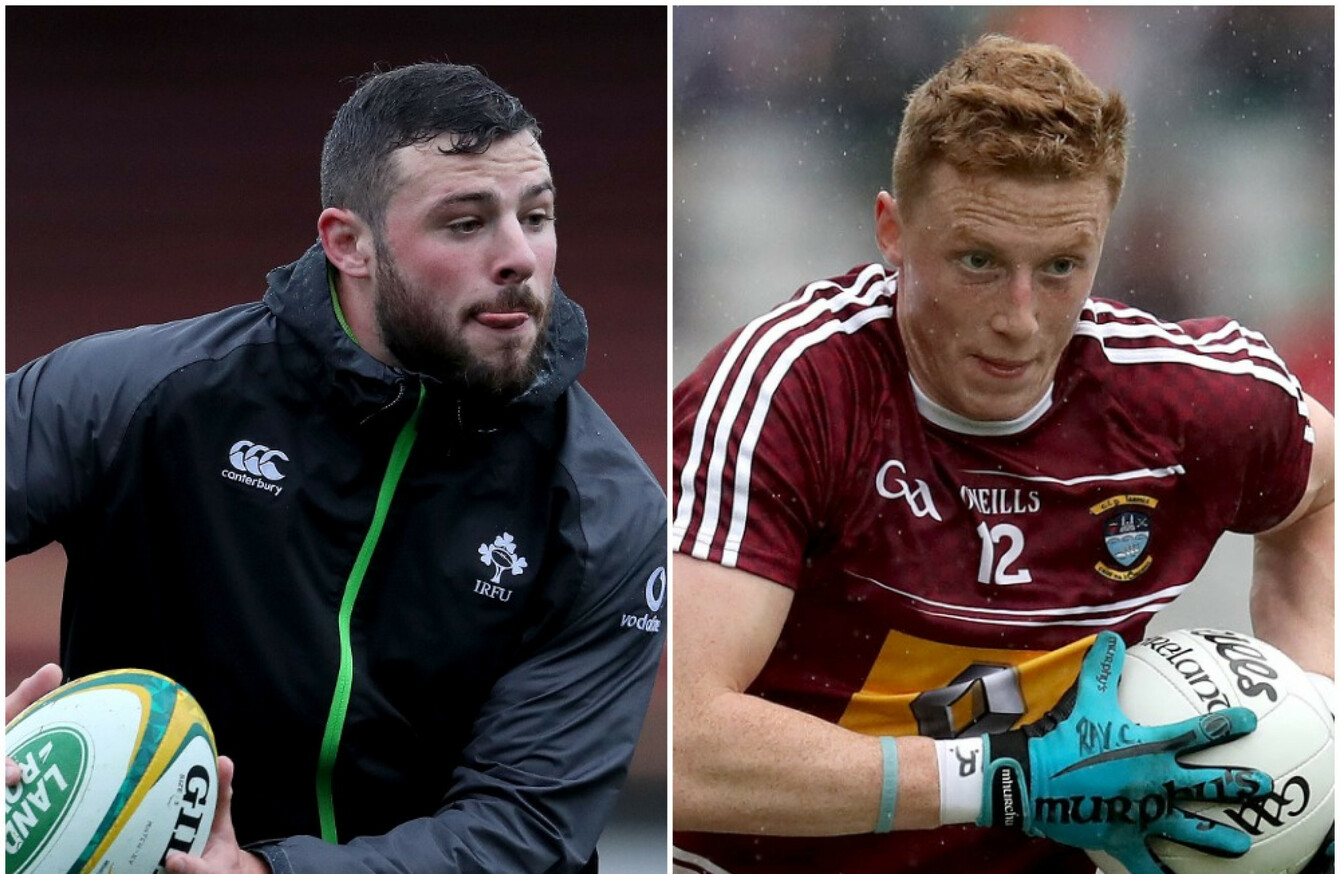 DURING HIS DOWN-time in Melbourne last week, Ireland's Robbie Henshaw was able to catch-up with an old friend who grew up just up the road from his home in Athlone.
Henshaw and Ray Connellan played Gaelic football together as youngsters in their Westmeath hometown but both have since immersed themselves in professional sport.
While Henshaw has been starring with Ireland and Leinster, Connellan left an inter-county career in GAA behind him in 2016 to chase the professional dream with AFL side St Kilda.
Connellan also paid a visit to Sydney not long after the Irish team arrived ahead of the deciding test against Australia this weekend.
"He's off for a few days," Henshaw told the media in Sydney. "He's on a bye-week, so he made the most of it. He caught up with me last week as well.
"He's happy with how he's going, he's with St Kilda. I go way back with Ray, we'd be family friends and I went to the same primary school as him, we grew up in the same area (Coosan). We'd be best mates.
"We played minor together for Westmeath for a year and senior for Athlone, a good bit of football."
Henshaw admits there were no Aussie Rules sides sniffing around him as a youngster and his focus was always on making it as a rugby player.
"I never got the chance to have a look," he explained. "Rugby was always there.
"But a few lads came across and made a go of it, it was great to see Ray put in the hard work, he's a serious athlete and it'd be great to see him get some games for St Kilda.
"He was playing with Westmeath and was one of their stand-out players, to take an opportunity to go overseas and to experience a new culture, living in a new country he said, 'Yeah, absolutely'. It was definitely worth a shot."
On the Ireland front, Henshaw admitted the week between tests against Australia benefited Joe Schmidt's side hugely as they levelled up the series last weekend.
"We were way sharper at the weekend, our body language showed that and we definitely enjoyed it. We were up for it. There was a little bit of rustiness for the likes of myself coming back in, a lot of guys hadn't played in a while. That kind of goes out the window after the first ball.
"I suppose with the travel, getting adjusted to the Aussie time was something that we haven't done since Chicago.
"We started slow, the game was there for the taking and we were delighted with how we bounced back and really showed how physical of a team we can be, how dominant we can be when we're on the front-foot."