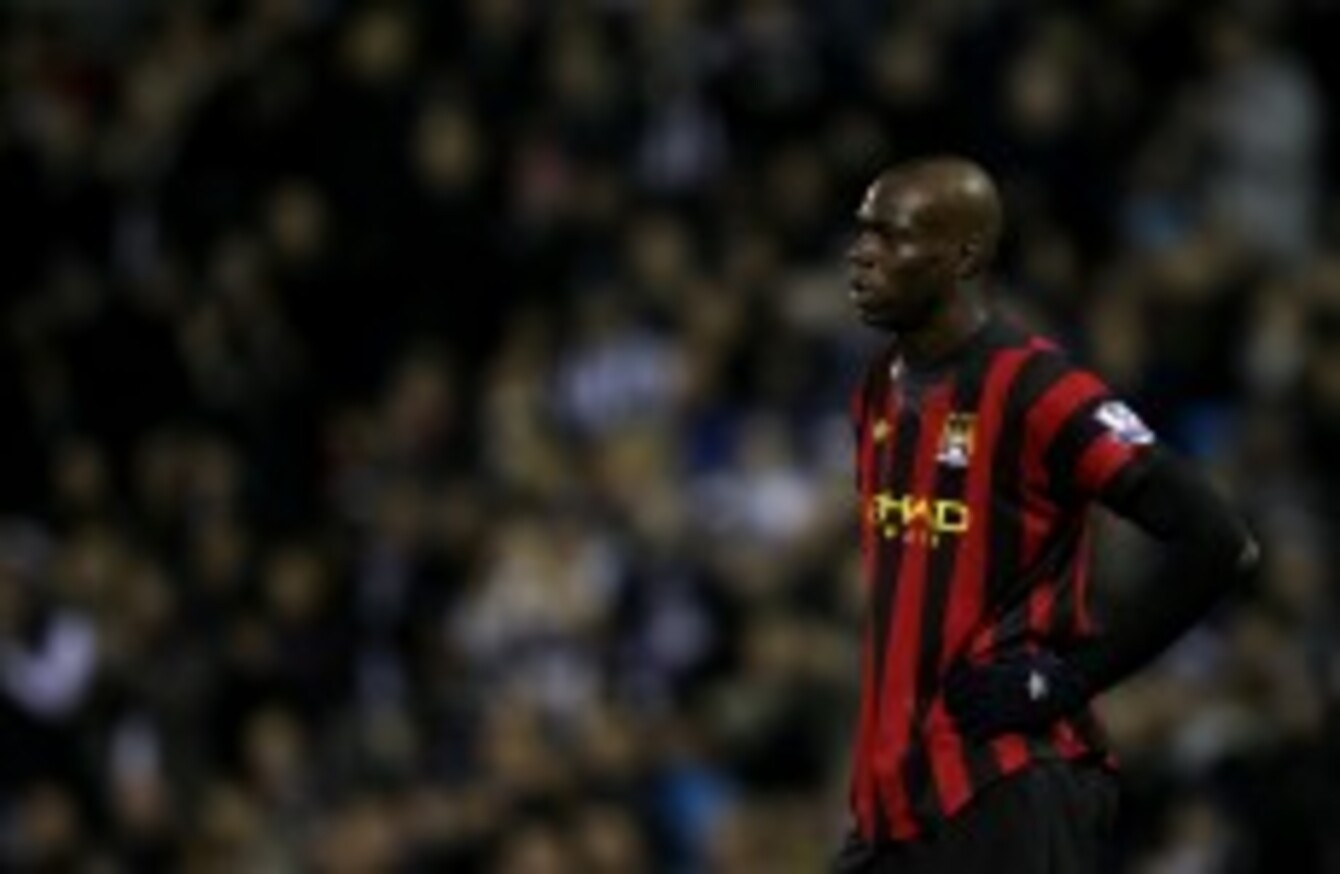 Image: John Walton/EMPICS Sport
Image: John Walton/EMPICS Sport
IF THERE WAS an end-of-year award for patience and keeping cool, it would surely go to Manchester City boss Roberto Mancini.
With the Premier League title race warming up nicely, the Italian found himself answering questions about Mario Balotelli's smoking habits on Friday rather than his club's crucial league fixture at Sunderland (Sunday).
The striker has created several wonderfully entertaining headlines since arriving in Manchester and the public's fascination in the player shows no sign of easing.
Mancini revealed that the 21-year-old has ignored his advice to give up his five-a-day cigarette habit, conceding there isn't a lot more he can do.
"I told him, it's better that you don't smoke. It's not a problem for me because I'm not his father or his mother. But if he was my son, I'd give him a kick up the ass,"

Mancini told reporters (See the Telegraph)

.
"I am against cigarettes, always. For this reason, my son doesn't smoke but there are players who smoke in Italy and also here. He doesn't smoke a lot, five or six a day, but I have told him (to stop). Maybe he uses the cigarettes to light his fireworks."
Stoking fires of a different kind, the City boss said he was interested to see how rivals Manchester United get on over the coming two months. United will go top of the Premier League on Saturday should they avoid losing to Blackburn Rovers at Old Trafford.
"After playing us, United haven't had a game against a top team," he insisted. "They have all those games now in January-February. For this reason, it will be an important month for them."
United boss Alex Ferguson has had his own say on the state of play, declaring that Tottenham – rather than pacesetting City – are actually the team to beat.
"To have 45 points is an enormous total at this time of year," the Scot said ahead of his side's clash with Blackburn. "It will be nip and tuck between the two of us but I think Tottenham are the best team in the country at the moment."