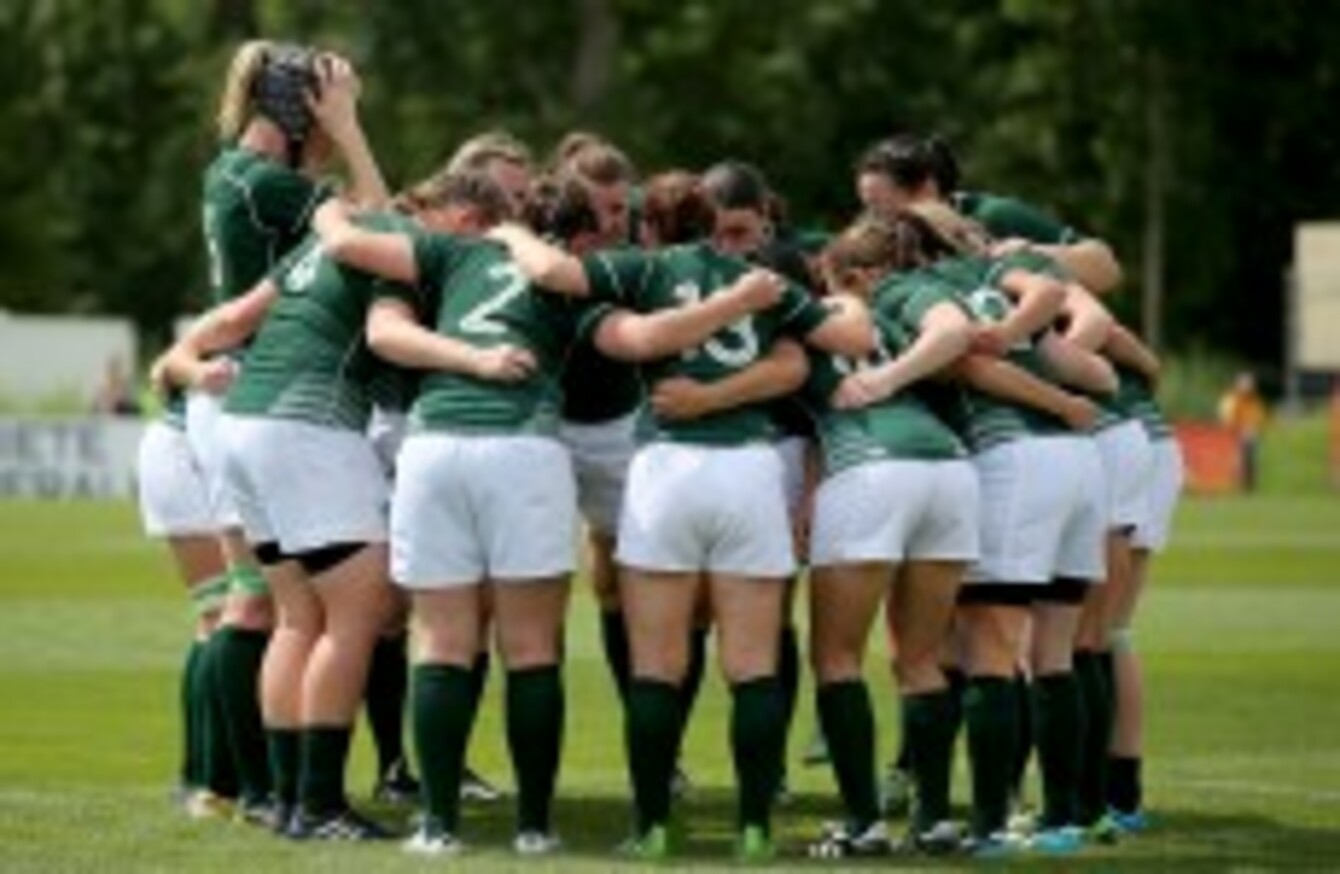 Ireland's tight-knit group have been excellent at the World Cup.
Image: Dan Sheridan/INPHO
Ireland's tight-knit group have been excellent at the World Cup.
Image: Dan Sheridan/INPHO
A FIRST EVER World Cup semi-final and yet this evening feels simply like another step in this Ireland squad's journey, rather than a finishing point.
Even in new territory, a sense of calm focus pervades for the Fiona Coghlan-captained group, whose 2013 Grand Slam marked them out as an international force to be reckoned with.
"It's really, really calm I have to say," says Coghlan. "We're just treating it as another game. It's very calm and there's a collective understanding of what we have to do, what we're about."
While there is experience throughout the Irish squad, none of those who take to the pitch at Stade Français' 20,000-capacity Stade Jean Bouin later [KO 5.00pm Irish time, TG4] have played in the last four of a World Cup.
So where does the modest confidence that simmers through their words come from? England, after all, have played in semi-finals and finals on the global stage, losing the 2010 decider to New Zealand on home soil.
Ireland's belief comes from the most reliable source of all – world-class and intelligently painstaking preparation. Conditioning, recovery, analysis, structures and systems; Philip Doyle's side know they are in as strong a starting position as they can be.
How Ireland got to this point is another story for another time, but any team that has confidence in what their coaching staff is doing in between matches will run onto the pitch with the freedom to express themselves physically and aggressively.
"There is an understanding across the park and everyone knows what we were about," outlines Coghlan. "When you have that, you get confidence and the belief builds.
"I think as that [New Zealand] game went on, our belief built and our confidence got stronger. It's testament to what the lads have done and the analysis they've put in on other teams and what they're doing."
Impressive as their journey has been, this game is not all about Ireland.
England have been at the forefront of the global game for what seems like forever, and their current batch of players is certainly of the utmost class. Stars like the talismanic Maggie 'The Machine' Alphonsi and highly-skilled Emily Scarratt pose a major threat to Ireland's hopes.
Crucially, out-half and captain Katy McLean returns for this fixture, and her performance is likely to have a telling impact on the outcome. The Darlington Mowden Park playmaker runs what is a rounded English game from the 10 shirt.
Gary Street's side emerged victorious the last time they met Ireland, winning 17-10 at Twickenham during this year's Six Nations.
"We didn't play very well back in March," says Ireland wing Alison Miller, straight to the point. "We had a lot of errors, didn't play at all. I suppose we're a different team now."
This does feel like a reinvigorated version of Ireland, never more obvious than in the steely focus that led to that historic win over the Black Ferns. Captain Coghlan says more of that mental strength will be required this evening.
"In the Six Nations [against England], we lacked concentration at key times, just before half time and after half time, which let them in for tries. So we'll have a focus all the time the ball is in play."
The semi-finals move from the Marcoussis headquarters to the impressive Stade Jean-Bouin, which is already sold out for today's clashes [New Zealand v Wales and France v Canada also take place in Paris], as well as for the final on Sunday.
Coghlan believes that accurately reflects an astonishing rise in quality in this tournament, one that seems to have captured the attention of rugby fans who had previously been blind to women's rugby.
"Definitely since 2010, it's off the board," agrees Coghlan. "Every team has risen its game."
Not that Ireland have time to ponder the growth of the game right now. There is a semi-final to win against bookies' favourites England, who will almost certainly bring an excellent performance.
Still, Ireland arrive at the Stade Jean-Bouin with a fully-fit first team, analysis done and recovery complete under the watchful eye of Marian Earls. The elements are in place and the confidence has been earned through smart work.
All that's left is the simple task of upsetting the odds and making more history.
Ireland:

Niamh Briggs; Ashleigh Baxter, Lynne Cantwell, Grace Davitt, Alison Miller; Nora Stapleton, Tania Rosser; Fiona Coghlan (capt.), Gillian Bourke, Ailis Egan; Sophie Spence, Marie Louise Reilly; Paula Fitzpatrick, Claire Molloy, Heather O'Brien.

Replacements: Sharon Lynch, Fiona Hayes, Siobhan Fleming, Laura Guest, Larissa Muldoon, Jenny Murphy, Hannah Casey.
England:

Danielle Waterman; Katherine Merchant, Emily Scarratt, Rachael Burford, Kay Wilson; Katy Mclean, LaToya Mason; Rochelle Clark, Victoria Fleetwood, Sophie Hemming; Tamara Taylor, Jo McGilchrist; Alex Matthews, Margaret Alphonsi, Sarah Hunter.

Replacements: Emma Croker, Laura Keates, Rebecca Essex, Marlie Packer, Natasha Hunt, Ceri Large, Claire Allan.
Referee: Amy Perrett (Australia).