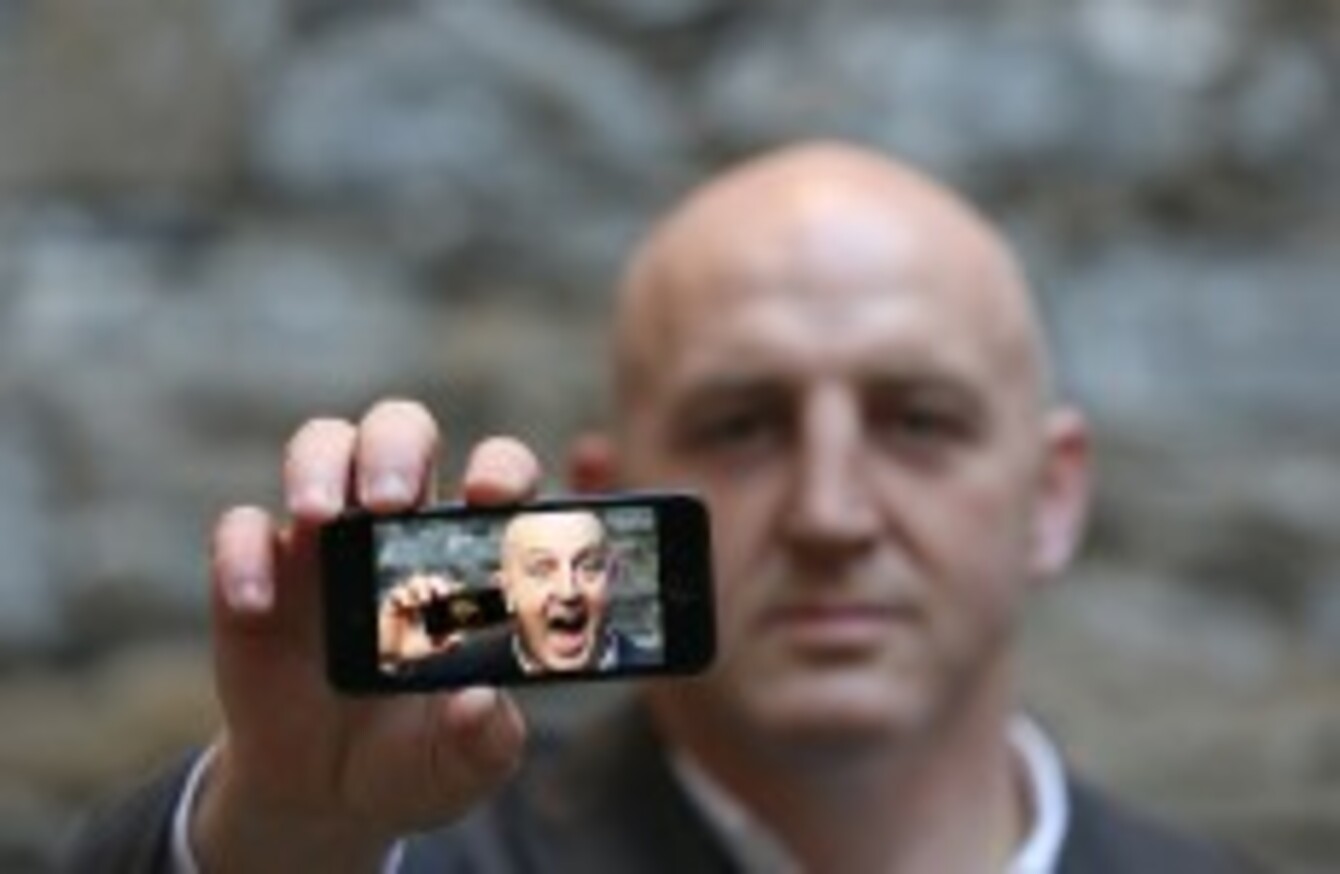 Wood: expects "radically improved" performance against the All Blacks.
Wood: expects "radically improved" performance against the All Blacks.
KEITH WOOD EXPECTS Ireland to bounce back from their Australian nightmare and show a vast improvement against the history-chasing All Blacks.
New Zealand are in Dublin hoping for their 14th straight win of 2013 and bidding to become the first country in the professional era to win every game in a calendar year.
Ireland, on the other hand, are still reeling from a limp four tries to nil defeat against Australia and now have big question marks over the fitness of Jonny Sexton, Rob Kearney and Brian O'Driscoll.
Wood, who lost four Tests against the All Blacks as a player, says that Ireland's chances on Sunday will come down to one factor: their intensity.
"We ruck well, we don't knock on the ball usually, we don't give away those silly penalties, we don't miss tackles, we aren't normally slow on the defensive line.
If you're trying to sort all of those problems, no, you can't get it sorted in a week but if you're trying to do one thing and get the intensity or the attitude or whatever it was that was wrong, [you can].

I think it was one thing wrong, not ten things wrong, and yes you can turn that around in an afternoon. It's very hard to do it in real time in a match because things can ebb away from you.
Ireland started slowly against Australia and once Nick Cummins and Michael Hooper had run in early tries for a 15-3 lead, the entire tone of the game changed.
"The start, from an Australian perspective, was that Ireland didn't press up in defence, they didn't put a huge amount of pressure on the passing of the Australian backs and the Australians grew in confidence with every pass that went wide. They were getting bigger as we were almost diminishing."
The defeat was Joe Schmidt's first as Ireland coach but Wood, who was on the IRFU committee that recommended the former Leinster boss, does not expect any major changes before Sunday.
"There will be small changes but it's a not a radical change. There is a view that they want better handling and guys are under pressure to do that sort of stuff. That takes a period of time, of course it does, but that doesn't mean you forget everything else.
My presumption this week is that our performance will be radically improved, radically, because of the intensity that we'll bring to bear. Hand on heart I can't say that I think it will be good enough to win.
The All Blacks continued their march towards the record books with a hard-fought 30-22 win against England in Twickenham last week.
That performance by Stuart Lancaster's side, who led as the game entered its final quarter, will give Ireland hope.
"There's the tiny chance. The tiny chance is that everything goes wrong for them and we get our intensity right.
"Look at England, that performance was about intensity and nearly got them over the line."
The Guinness Plus App is giving rugby fans the opportunity for them and three friends to enjoy a pint and talk all things rugby with Irish International legend Keith Wood at their local pub. For a chance to win people simply need to download the Guinness Plus App and 'check-in' to their local participating pub before 11.59pm on Sunday 24th November. The Guinness Plus App is available to download for iPhone and Android Smartphones from the iTunes App Store and Google Play Store now.