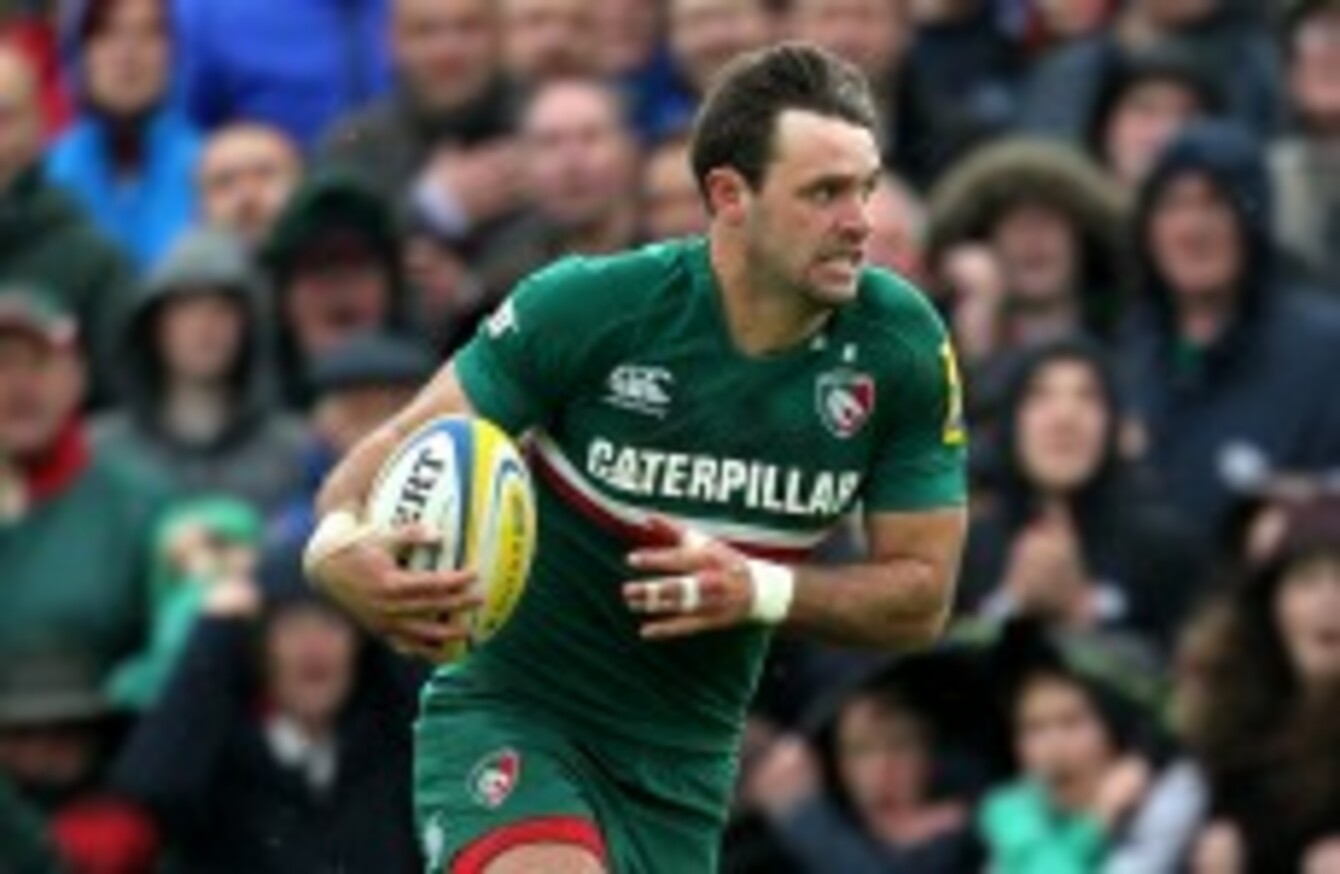 Leicester's Irish winger, Niall Morris.
Image: PA Wire/Press Association Images
Leicester's Irish winger, Niall Morris.
Image: PA Wire/Press Association Images
IN TIMES OF national team crisis, Irish coaches such as Warren Gatland, Eddie O'Sullivan and Declan Kidney were implored to look abroad for solutions.
Gatland had the likes of Geordan Murphy and Eoin Reddan to call upon but Trevor Brennan never stood a chance. Kidney was urged to take a trip to Sale and/or Worcester in 2012 but ended up capping Kiwi prop Michael Bent ahead of Tony Buckley and John Andress.
There are more than 50 Irish professional rugby players playing outside these shores but the only name that current national coach Joe Schmidt has dealt with is James Hart. Grenoble's goal-kicking scrum-half was contacted by team manager Mick Kearney at the turn of the year and was told he was being monitored.
However, when the Ireland and Emerging Ireland teams were named only two overseas players were selected — Jonny Sexton and Robin Copeland, who is now with Munster. Eoin Griffin and Niall Annett made the shadow squad but both are off to England next season. It remains to be seen whether they feature again during their time abroad.
TheScore.ie was contacted by a number of foreign-based players who were unhappy that they had not been included in either squads. According to the six senior professionals contacted by TheScore.ie, it appears that, apart from Sexton and Copeland, none received calls or emails informing them their services would not be required.
When contacted, an IRFU spokesperson stated that the Irish management team monitor the progress of all Irish players abroad. The spokesperson added that Schmidt had over 80 senior players, based in Ireland, that he could call upon for the summer tours to Argentina and Romania.
"It seems to be the price you have to pay if you play abroad," said one player, "but it doesn't make it any less frustrating… All you can do is play as well as you possibly can for your club and take it as it comes."
The new season presents opportunities to many of the Irish abroad to play themselves into the headlines and give Schmidt and his coaching team some hard decisions to make. Here are five players that start the new season as outside bets to break into the national team or, in one case, earn a recall.
Eoin Griffin
Ryan Caldwell
James Hart
Niall Morris
Eamonn Sheridan
Players such as Tom Court, Conor Gilsenan, Chris Farrell and Shane Monahan are among other Irish exiles hoping for a strong start to 2014/15.
What overseas player do you think has the best chance of winning an Ireland call-up?