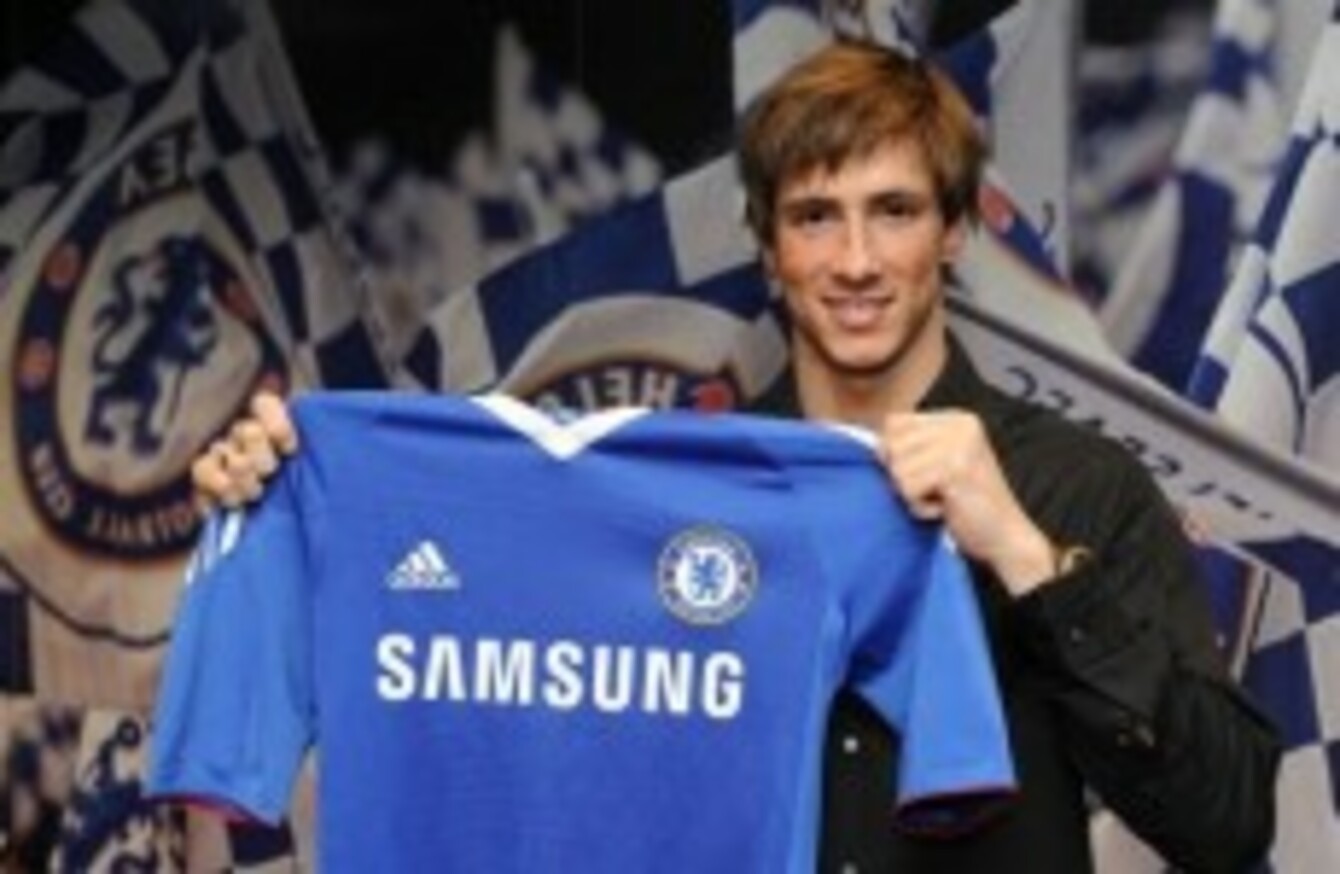 Image: Chelsea FC / chelseafc.com
Image: Chelsea FC / chelseafc.com
Reproduced with permission from The Liverpool Way.
FERNANDO TORRES' LIVERPOOL career was nothing if not a little Shakespearian. What promised to be a timeless love story has slowly festered into a tragic tale, with our former No.9 willingly creeping into a frilly thesp costume to cast himself as the treasonous villain of the peace.
Just like the ill-fated King Macbeth, Torres was once a great warrior of the realm, beloved by an entire Kingdom. He was furnished with riches and respected by peers and common folk alike. More importantly, he was afforded something that something that could never be bought; the unwavering love of his people. For that he would fight until the death for the crest upon his armour, of that we could be sure. Right?
Well somewhere along the way, all that changed. In the story, Macbeth encounters three witches who flatter his ego and tempt him with the riches that lay in wait upon a (supposedly) higher throne, all he needed to do was betray those who believed in him. Sure enough, he began listening to his own hype and ended up piercing the heart of a great Scottish King and his loyal subjects
Just like the treacherous Thane of Cawdor, Fernando Torres' heart and mind have been irrecoverably altered over the last few months. He began believing the voices, listening too keenly to all of the plaudits. Suddenly our love was unbefitting of this king in waiting, he was better than that and before we saw it coming he drove that knife through our collective hearts.
Pain
Many of us are hurting today. We feel suckered-in by his professions of love for our city and club and the thought of being taken for such a ride is what makes it so painful. It beggars belief that he could have done this had those once-cherished utterances had an ounce of truth to them.
But the jaded, self-absorbed, entitled little brat we see parading his new superior status in front of us is really not the same man who fought so valiantly and effectively for our own cause.
There's no doubt for me that at the time Torres believed what he was saying, it's unlikely that he lied to us, he just changed. Just like Macbeth, the witches got to him. As hard as it sounds, we shouldn't take it personally, even while he rubs it in our face with his tactless and spiteful 'top level' comments.
Here's why.
I hate to break it to you Fernando, but Macbeth's ascension to the 'throne' he craved didn't exactly work out too well for him. He became lonely, racked with guilt, riddled with paranoia and too far up shit creek to go back or go forward. A broken man, he was hunted down and slain by the sons of the King and his last words were a morbid realisation of how pointless it all was.
While the above is merely a literary metaphor, it's true that Fernando Torres will be regretting the last few days forever. He could have been immortal, a man cherished and loved for generations; a man with a true legacy to compare with the best of them.
Never again will he feel the kind of love he experienced from us, the kind of admiration that Dalglish himself, Fowler, Carragher and Hyypia can all cherish forever. They all got the meaning of that honour and the most saddening aspect of this sorry episode is that we thought he did too.
Deep down I think he probably does and he'll come to realise that. Deep down, I don't think he's all of the names we've called him over the last 72 hours, but by the time this once respectful, hungry, brilliant young man realises the error of his ways the die will have already been cast.
Already he's seemingly struggling to find the words to justify why he felt compelled to toss it all aside. "Because they're hard to play against," he stuttered in a hastily-arranged first interview during a phone in hosted by the great Scott Minto.  He could have lied and spoken of the great fans, wonderful legacy, great teammates, the prospects for the future and the fantastic stadium, but maybe he just couldn't bring himself to do it?
Regret
It's going to be a very lonely time for you Fernando and not even £2m-a-year in image rights, more wages than JT and the odd Champions League run-out can ease that hurt.
As for us, we're already moving on. His betrayal, The Return of The King and the intent shown by the new owners have brought us closer than we've been since the dust settled on the miracle of Istanbul. The mood today is one of excitement and determination. While Torres begins years of soul-searching, we're already preparing to have the last laugh, and make no mistake, we will.
The King is dead, long live The King.