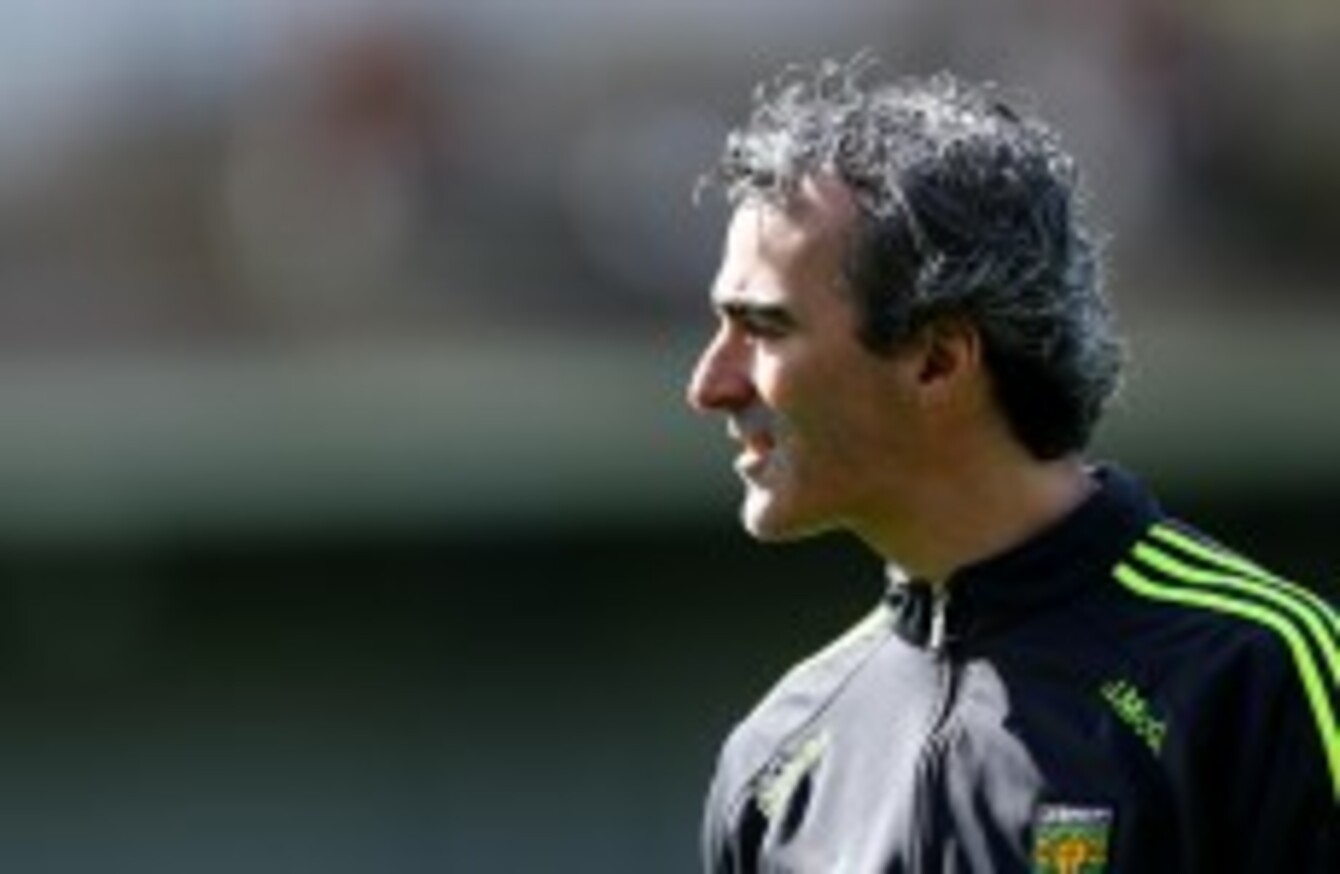 Jim McGuinness: 'What's the norm? That's the question I would ask.'
Image: Presseye/William Cherry/INPHO
Jim McGuinness: 'What's the norm? That's the question I would ask.'
Image: Presseye/William Cherry/INPHO
JIM MCGUINNESS HAS mounted a staunch defence of club fixtures being called off in Donegal in order to aid the county side's preparations.
The Donegal boss hit out at critics of the policy that recently saw a round of club league fixtures postponed over Easter weekend and has seen this year's club championships in the county deferred.
McGuinness insists that Donegal are doing nothing different to other counties and believes there has been a lack of balance to the recent controversy.
"What's the norm? That's the question I would ask. There are four teams (in the league finals) and what is the norm for them? I don't think that question has been asked during the week. And what's the norm for the club championships?
"The answers are that Derry didn't play their inter-county players last weekend. Monaghan were in exactly the same situation as us, they had a double round of fixtures and called one of them off – the exact same as us.
"Dublin didn't make any fixtures so how we end up as a national media story in that is debatable. Then there was a big issue last year and this year about (club) championship.
"Every single team in Ulster called their championship off until their county team was out. We were the only team that came out and said we were going to do it. That is the norm.
"We went against the norm last year by putting our club championship on so I don't think there's balance in the argument. I'm nearly 100% that Malachy O'Rourke won't be asked that question, or the other two managers."
McGuinness cannot understand how the story has spiraled into a national issue.
"It's very hard to get your head around that it's a national issue and story about us putting our championship off until the Donegal team is out and every other eight teams in Ulster done the exact same thing. As did Dublin. So I don't understand where the whole thing is coming from but I know it is coming from certain quarters. Let's put it like that."