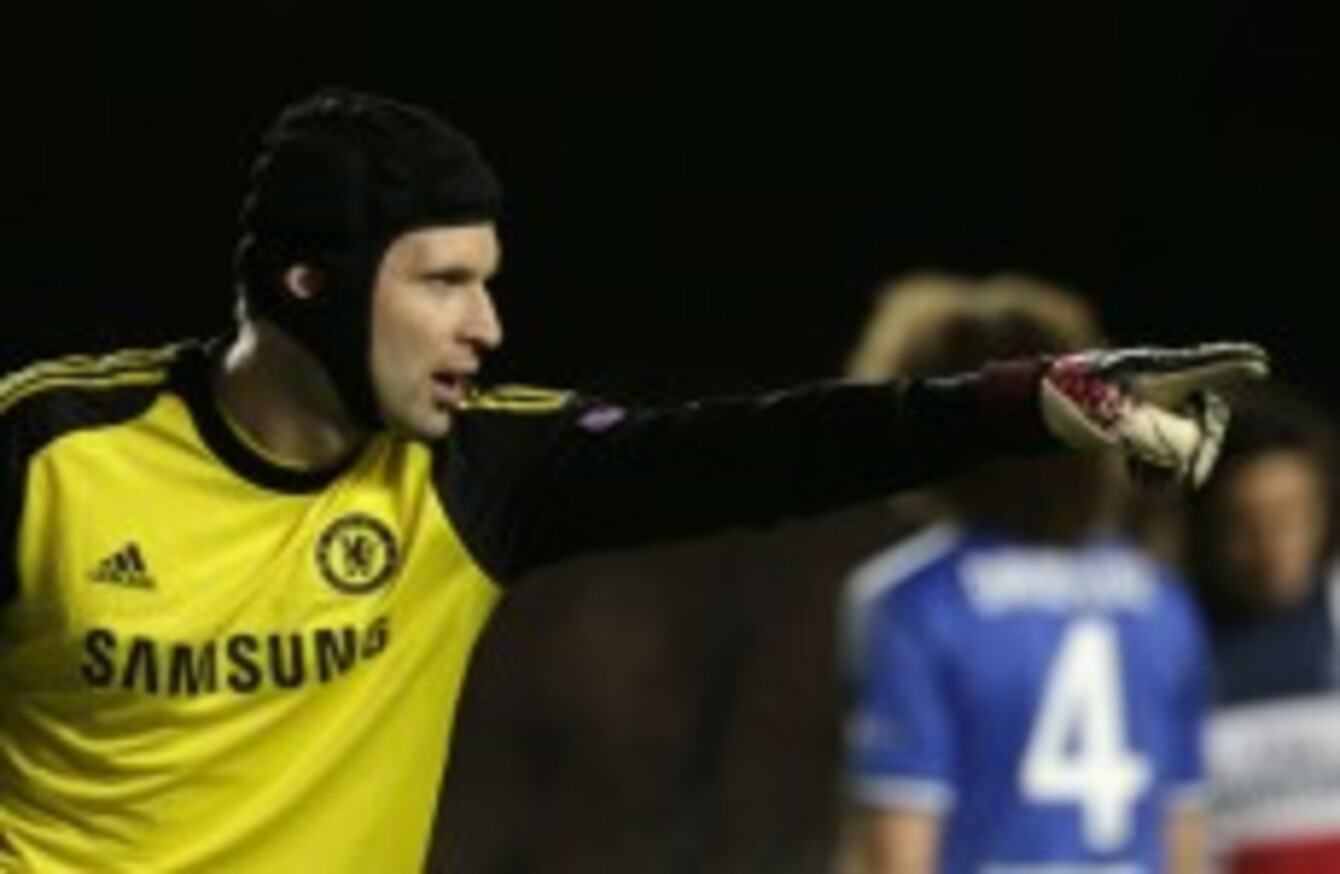 Image: Matt Dunham/AP/Press Association Images
Image: Matt Dunham/AP/Press Association Images
JOSE MOURINHO HAS admitted the club won't force goalkeeper Petr Cech to remain at the club against his will.
The veteran had to make do with a place on the Chelsea bench for his side's first Premier League game of the season as Belgian Thibaut Courtois was preferred in goal. It's now expected he'll look for first-team football elsewhere.
Mourinho gave his thoughts on Cech's situation, as well as the contributions of his new signings, after the game.
On Petr Cech's future:
"I hope nobody comes in for him and I hope I can have 2 of the best 3 keepers in the world in my team. After being here so long, Cech deserves every respect from us."
On Cesc Fabregas' performance:
"First of all, agree in giving Fabregas the man of the match award. He controlled the tempo and he was the maestro – the man who dictates the speed and intensity and direction of the game."
On Diego Costa picking up a first-half yellow card for diving:
"I feel very sorry for him. It was a penalty and never a yellow card. It's a negative. He already has a yellow card now when he shouldn't have it. When clearly it's a penalty and it's not simulation, they should have the card rescinded. But Michael Oliver had a good game."
On what the new signings have contributed:
"I always knew Fabregas and Diego Costa could bring us to the dimension we wanted. We needed a striker to hold the ball and have interaction with other players and a midfield player with intensity."