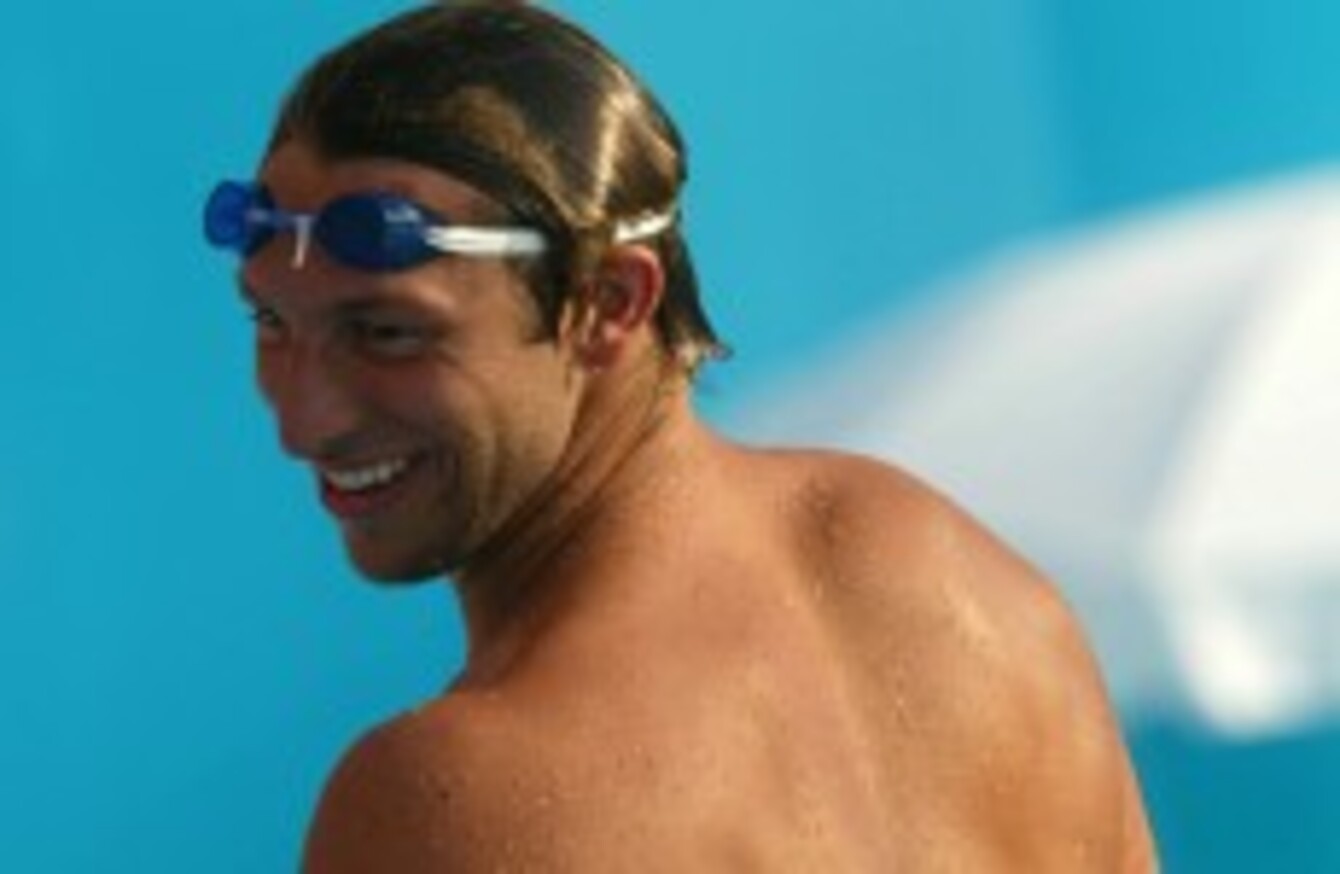 IT'S NOVEMBER 21, 2006 and Ian Thorpe has just sent waves of shock throughout the sporting world.
The 24-year-old, dubbed the 'Thorpedo' announced his somewhat premature retirement from swimming to the dismay of millions of his Aussie supporters.
What keeps the fire burning inside a man? What gets him up at five in the morning for lengths and what makes him push himself for one more when his aching muscles beg him to cease? It's the stuff of champions of course, that indescribable burning desire inside elite athletes that separates them from the other 99.999% of the rest of us mere mortals.
At 24, Thorpe had done it all. Five Olympic golds, an 11 time world champ, he first represented his country at age 14 and after a decade, somewhere in a down-under swimming pool, Thorpe's burning desire was washed aside and enough was enough. Until now.
To date Ian Thorpe has smashed 22 world records of which he still holds three. His retirement cleared the way for young American Michael Phelps to dominate all that came before him. And dominate he did. Phelps stepped in where Thorpe left off, both as an athlete and a commercial commodity.
Phelps now holds 16 Olympic medals, of which six are gold. Thorpe's announcement that he will return to competitive swimming, after almost five years, sets up the mouth-watering potential of a Thorpe v Phelps rematch at the 2012 Olympics in London.

'Thorpedo's return should settle once and for all just who is the greatest. Sometimes these clashes of titans seem scripted by Gods.
Development
As a child Ian Thorpe had the rather ironic misfortune of an allergy to chlorine. It stunted his progress in the sport until age seven. To prosper in the sport that fascinated him, Thorpe swam with his head out of the water, like a dog desperately trying to swim ashore. While it was unorthodox, it was effective and won Thorpe races.
He was quickly noted for his size and athletic ability beyond his years. At just 14 he competed for Australia at the Pan Pacific Championships in Japan. He earned silvers in the 4 x 200m freestyle relay and the 400m freestyle. Thorpe's name was written in the stars from then on and he never glanced back, not even once.
Competing in two Olympic Games, Sydney in 2000 and Athens in 2004, Thorpe raked in a remarkable nine medals, including five gold. In an athletics world where every competitor in that extraordinary bracket is automatically assumed to be on something or have abnormal levels of something inside them, Thorpe remained true to himself and his profession and despite allegations of cheating from rival teams, not even a whiff of evidence has ever been found against him.
As a matter of fact Thorpe's achievements were so incredible that he left even the drug users in his wake. On the opening night of the 2000 Olympics in Sydney, Thorpe had the heavy weight of an Aussie nation starved of gold medals on his shoulders. At 18, he was competing in the final of the 400m freestyle against the worlds finest and was dragging the hopes of a host nation behind him. He dominated from start to finish, leaving the trailing pack counting his ripples.
After the race it was discovered that the Italian Massimilano Rosolino, who finished second to Thorpe, had abnormal levels of a human growth hormone in his system. Even supermen couldn't catch this Thorpedo. Thorpe went on to claim two more gold medals and two silvers at the Sydney games.

At the 2004 Olympics in Athens, Thorpe reached arguably the pinnacle of his career to date. He won four more Olympic medals, including two gold. He would triumph in the 200m freestyle in what would be branded 'The Race of the Century' (above).
Thorpe would face Dutch triple Olympic champion Pieter van den Hoogenband, fellow countrymen Grant Hackett and new kid on the block Michael Phelps. Cementing his place as an Olympic legend, Thorpe would once again smash all comers and leave with gold draped around his neck.
His retirement (though on reflection Thorpe never said 'retired', he described his career as 'discontinued') will forever leave questions about how much could have been achieved had his burning desire been reignited that November. Instead it was extinguished and Phelps went on to write his name time and again into the record books. However his comeback is conveniently timed and he will compete in London at age 29, right at the peak of an athlete's prime.
Return
And Thorpe is not coming back for a splash around. He means business. "I didn't get back into the pool to get fit" he said at his comeback press conference, "I got back into it for no other reason than to get back to the stage where I could compete at an elite level."
I have had an almost flawless career, and I am putting that at risk. It would have been a lot easier to sit on that and not do a thing. But there are still things in swimming that I haven't done, that I would like to achieve.
Thorpe may be risking something when he dives back into the water next summer but when you're born to do it you're born to do it. In London it will be Australia v America again, it will be Champion v Champion again. Thorpe v Phelps again.
"It's a balancing act where fear and motivation come in – it's a great place to be on that edge" says Thorpe.
Next summer when that horn sounds, the best place to be will be at the edge of your seat.