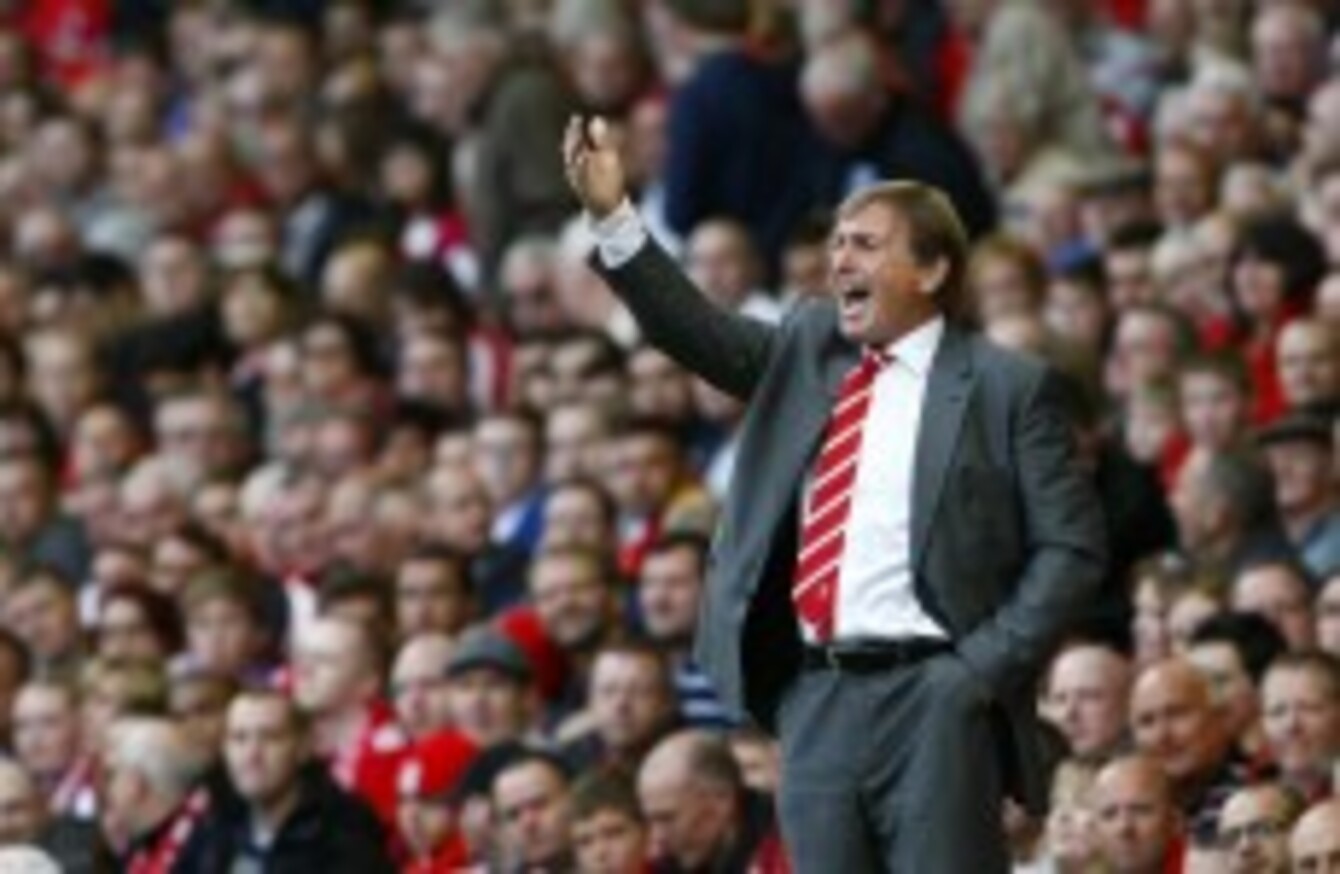 A FRUSTRATED KENNY DALGLISH hinted last night that Liverpool might stand to benefit if he becomes more vocal in his criticism of referees.
At the Brittania Stadium yesterday, the Scot watched on in dismay as referee Mark Clattenburg awarded Stoke a first-half penalty which Jon Walters converted.
Clattenburg then waved away Liverpool's protests in the closing stages when Luis Suarez's cross struck Matthew Upson's hand in the box.
Walters's goal was the only one of the game, condemning Liverpool to a first Premier League defeat of the season.
Afterwards, the Anfield boss said that his side have been the victims of "contentious decisions" in each game this season, before saying that he may need to change his approach to the league's referees.
"We would like to be respectful to the referees," Dalglish told the press.
But more important is them having respect for my club and if I feel we're suffering in any way then I may need to go the same route as other people go and see if I can gain some benefit from that.
"I'll speak to the owners first and see what they say."
This is not the first time that Dalglish has threatened to play hardball with his comments on referees. In the lead-up to last season's 3-1 victory over Manchester United, he acknowledged that teams could sometimes sway referees' decisions in their favour.
"We have never come out and criticised the referees after games," he said in March.
"It is difficult for them not to make mistakes but if we are going to respect the campaign and we are the ones adhering to it, then I just hope that we are not the ones who are suffering."
Sometimes you think that the ones who shout loudest are the ones who get the more beneficial decisions and that would be totally unfair. We will respect the campaign as long as we think that we won't be suffering in any way, shape or form.