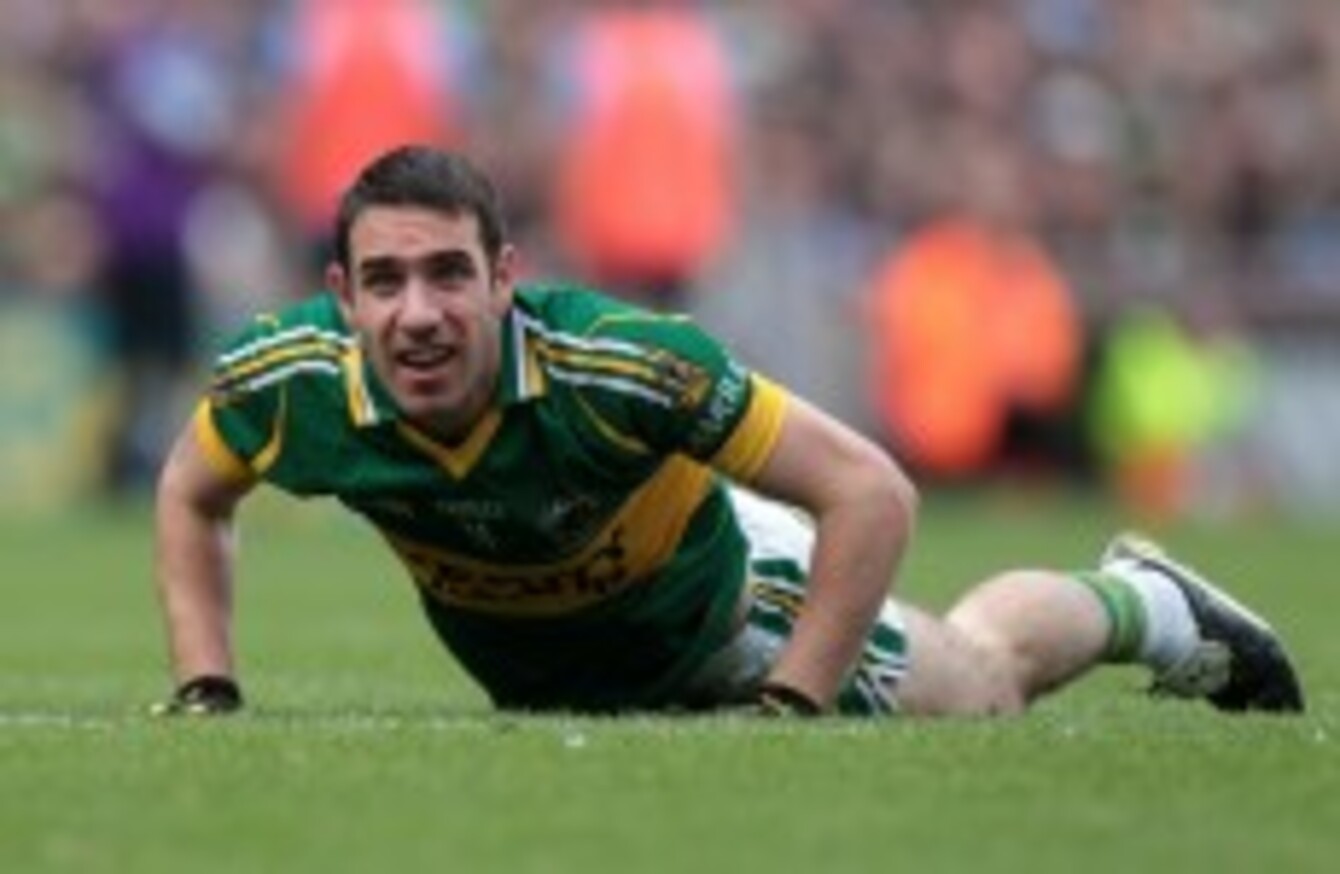 Declan O'Sullivan: reportedly struck with a handbag.
Image: FILE PIC: inpho
Declan O'Sullivan: reportedly struck with a handbag.
Image: FILE PIC: inpho
DROMID PEARSES HAVE called for an investigation into the ugly scenes which marred yesterday All-Ireland Junior Football Championship semi-final at Portlaoise.
The fight erupted just before half-time as officials and substitutes from both sides entered the field of play.
Dromid midfielder Thomas Curran was left concussed and had to leave the game while Denis Shine had a cheekbone fractured. Star Kerry forward Declan O'Sullivan was also reportedly struck by a handbag.
Derrytresk went on to claim a 1-10 to 0-7 victory, sealing their spot in the Croke Park showpiece.
Speaking to TheScore today, a club spokesman said that Dromid are happy for the footage of the game to be examined by GAA chiefs and 'hopefully something will come of it'.
"There's a DVD there and I'm sure it will be looked into in due course," he added.
Yesterday, Dromid selector Diarmuid Ó Sé complained about a lack of security for players. "I thought that some of the scenes out there were some of the most disgraceful I have ever witnessed at a football game.
"I cannot understand how the GAA can allow this to happen. There was no security there today for our players. Declan O'Sullivan got struck by a handbag and was struck by a Derrytresk supporter as well. That was seen by a steward and the Garda have it documented but I don't think Declan will be doing anything about it.
"The GAA have video evidence available and maybe it's time to use it," he added. The Association are awaiting the referee's report, according to RTÉ radio's Darren Frehill.
Meanwhile, Dromid supporters have been voicing their disgust at the scenes on the club's Facebook page.
"Well done dromid for playing FOOTBALL unlike the opposition and their fans who thought they were in a violent xbox game! Chins up," wrote one fan earlier.
While legendary Kerry GAA broadcaster Weeshie Fogarty left his assessment of the brawl on his own page.
"I have been around the block a good few years as a player, referee, broadcaster and supporter and seen some shocking behavior but to day was a bad as I have seen and I speak about the Tyrone side that beat Dromid," he says.  Read the rest here.
Derrytresk were not immediately available for comment.