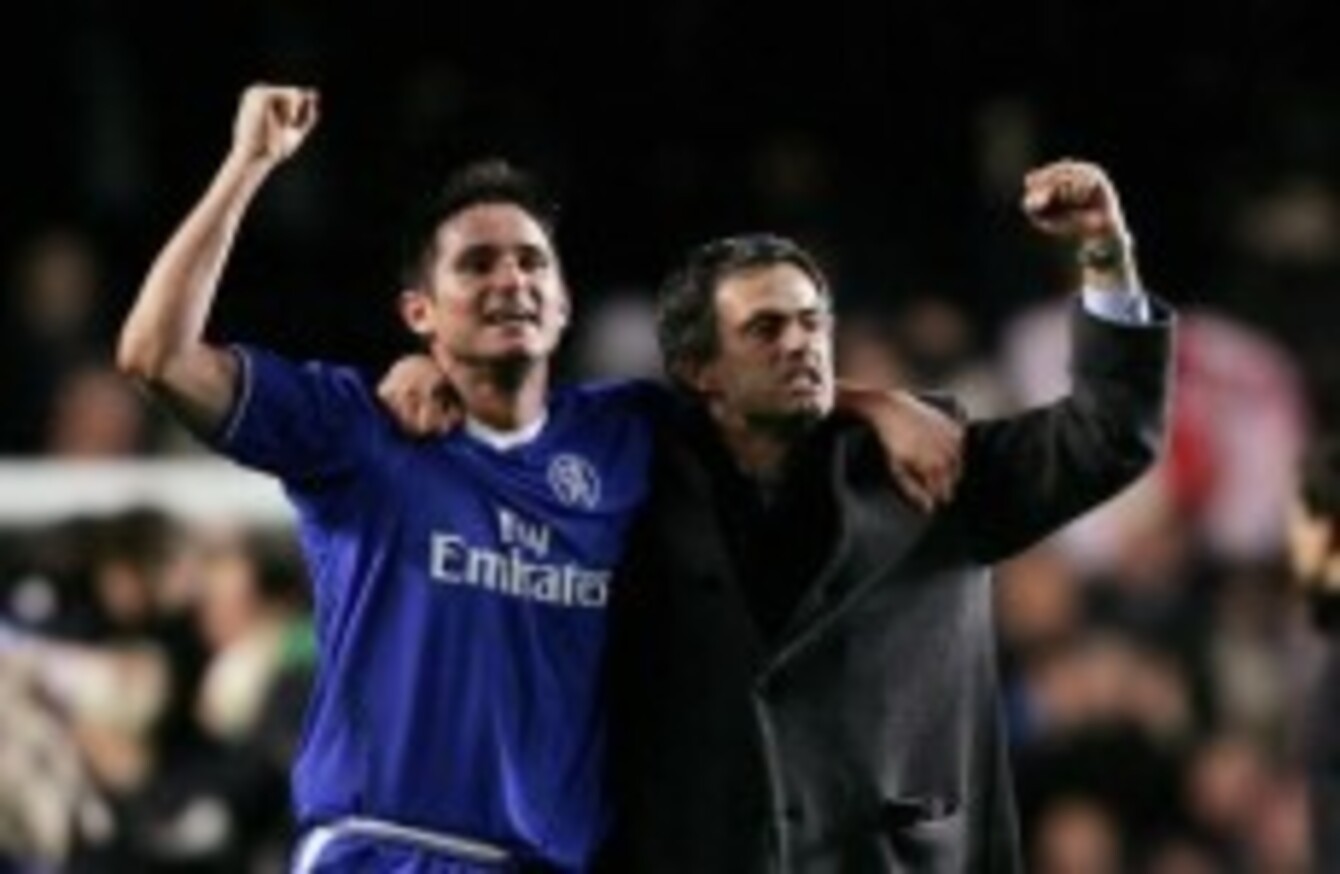 Image: action images
Image: action images
FRANK LAMPARD BELIEVES the return of Jose Mourinho to Chelsea would give a lift to everyone associated with the club ahead of next season.
Lampard, who signed a new one-year contract on Thursday, was part an integral part of the side during Mourinho's previous reign at Stamford Bridge and the possible return of the 50-year-old excites him.
From June 2004 to September 2007 Mourinho won two Premier League trophies, one FA Cup and two League Cups for Chelsea and has gone on to win league titles in Italy and Spain with Inter and Madrid respectively, as well as the UEFA Champions League with the Italian club.
Chelsea have only won the Premier League once since Mourinho left the club, and Lampard believes that his return to the club from Real Madrid would be a boost to everyone at the club and enable them to challenge for the league title again.
"If Jose comes back it will be a huge lift for the club," he said. "It's no secret that he's an idol for the fans for what he's done. He's the greatest manager in our history and he changed the whole belief of the club and made us into a winning club.
"It will lift the fans, and I know it will lift the players. Those who haven't worked with him before will understand that he'll come in and give them an extra edge. Hopefully that will take us back to being that consistent force."
The 34-year-old denied that he had already been informed Mourinho would be returning and that was his decision to sign a new contract with the club.
"Completely not," he added. "That would not be the right way to go about it. I signed for the club. I have had 10 different managers here so I know the ropes."