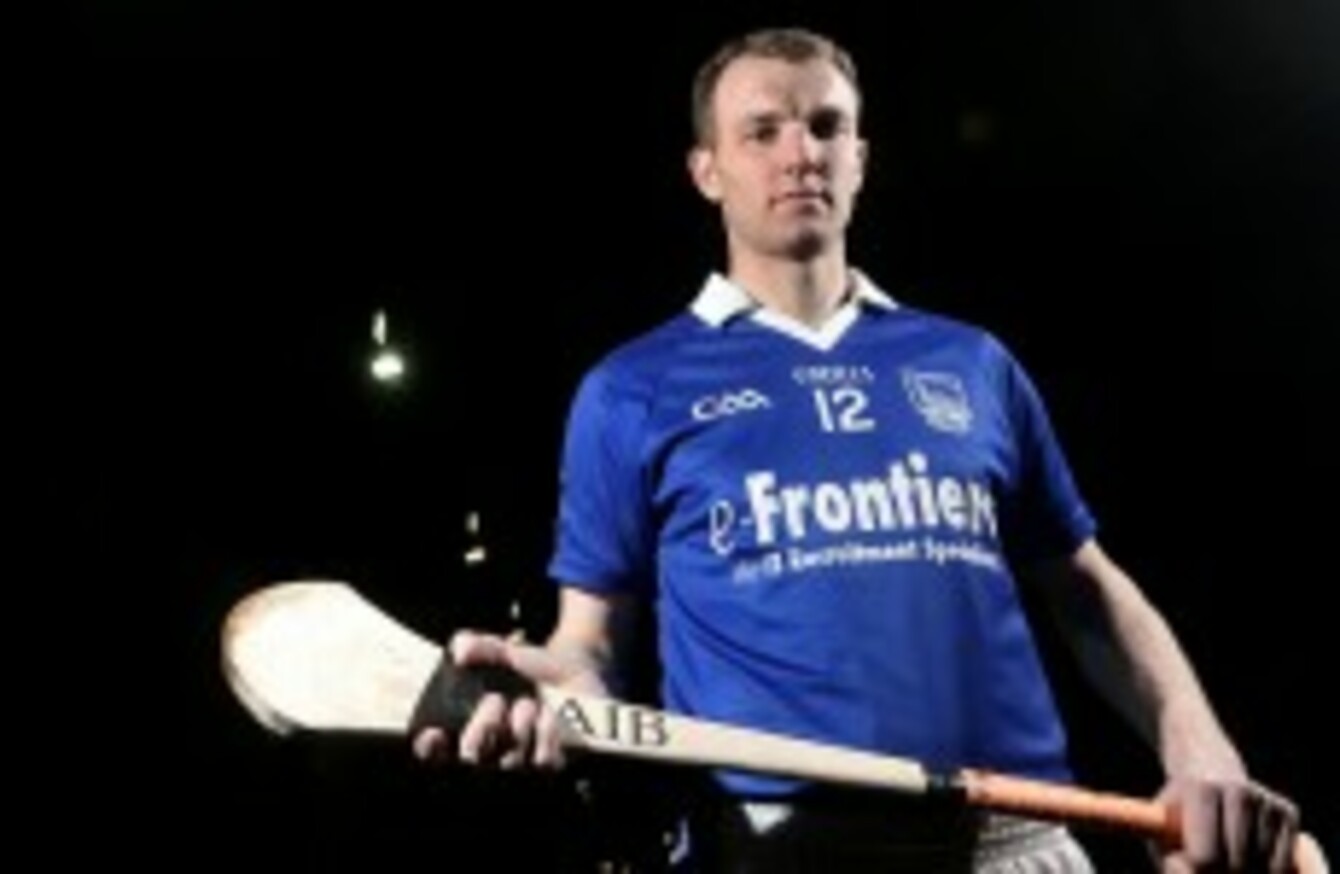 Image: ©INPHO/James Crombie
Image: ©INPHO/James Crombie
TIPPERARY ACE LAR Corbett says club hurlers are being taken for a ride — by being forced to play in conditions that would be seen as unfit for a horse.
With more rain forecast in the coming days, Corbett and Thurles Sarsfields will head for a soggy Portlaoise to meet Kilcormac-Killoughley in the AIB All-Ireland Club SHC semi-finals on Saturday.
"Every field in Ireland is nearly unplayable," Corbett said. "They're calling off race meetings but hurling matches? Play away.
"You have humans calling off animals but humans are saying to humans, play away! You wouldn't put a horse out in it!"
It's a quote made for headlines but you just cannot keep Corbett out of the news. For years he was renowned as one of the most dangerous forwards in hurling but his profile went stratospheric when bagging a hat-trick for Tipperary in the 2010 All-Ireland final.
To the amazement of most observers, he announced his retirement from inter-county action last February but was back in the fold by May.
The tactic of Corbett marking Kilkenny's hugely influential half-back, Tommy Walsh in the All-Ireland semi-final sparked a furious backlash that led to the 31-year-old being both heavily criticised and ridiculed in subsequent weeks.
Just last week, there was speculation that somehow arrived at the conclusion that because a €10.6m Lotto jackpot had been won in Thurles, Corbett had to be involved. He was in transit to New York with a GPA delegation to start some charitable work helping Hurricane Sandy victims when the story broke. It must be bewildering for a man who just wants to hurl.
Nothing could compare to the level of opprobrium that followed the All-Ireland semi-final though. 'Babs' Keating said that he would never watch a game that Corbett played in again. If that was a typically hyperbolic statement from former Tipperary manager, it certainly wasn't an isolated negative comment.
Corbett has defended the tactic since but there is no doubt that it was a tough period for him. He has kept busy in the intervening period though, releasing his autobiography, marrying Elaine and rediscovering his mojo in the AIB GAA club championship with Thurles Sarsfields.
"As a GAA player, I'm built on confidence" Corbett said.
You're waiting for that goal chance. Definitely I got the confidence from Kilmallock and out here [at Semple Stadium]. There will be plenty of other days when it doesn't run for you so when you get that confidence, you have to build on it.

When you get a bad run, it's very hard to keep focussed and pick yourself back up. But I've learned over the years that you have bad days. What it comes back down to is people believing in you that you can do it again. I'd give great credit to [Thurles management] Seamus Quinn, Garry Mernagh and Brendan Carroll, and the lads, that gave me confidence when things didn't go well."

When you play a game of hurling and you don't perform on any given day, you're always going to question yourself and your ability. A couple of bad games together and you question are you too long there, should you make a decision on your future.

When that happened – the All-Ireland semi-final – everyone is disappointed as an individual but collectively too. So, it was great to get the opportunity to come back with Thurles Sarsfields and perform… To forget about something that didn't go well and drive on with a couple of good performances, I'm definitely grateful for Thurles Sarsfields.
Games on heavy pitches, in driving rain and strong winds are generally decided by will rather that skill and while he regards the odds as completely out of kilter with reality, he insists that he and his Sarsfields comrades won't be found wanting when it comes to blood and thunder.
"It's not hurling at this time of the year, (it's) a dogfight, rough and ready. It's down to who wants it most. 1/5 Thurles Sarsfields in the semi-final, the bookies have it wrong.
"It's all about workrate. In the summer, the hurling might get a bit better but it's about working in the right way and as a team. Lads have to know their own job. (I'm) delighted the Sars are working hard – serious team with serious players. Hopefully we can perform."
Meanwhile, Corbett's Sarsfields team-mate Padraic Maher is one of three playes to receive an AIB Provincial Player Award for his performances in the club championships to date.
Ciaran Slevin of Kilcormac-Killoughey and Eddie McCloskey of Loughgiel Shamrocks have also been honoured for the first time.