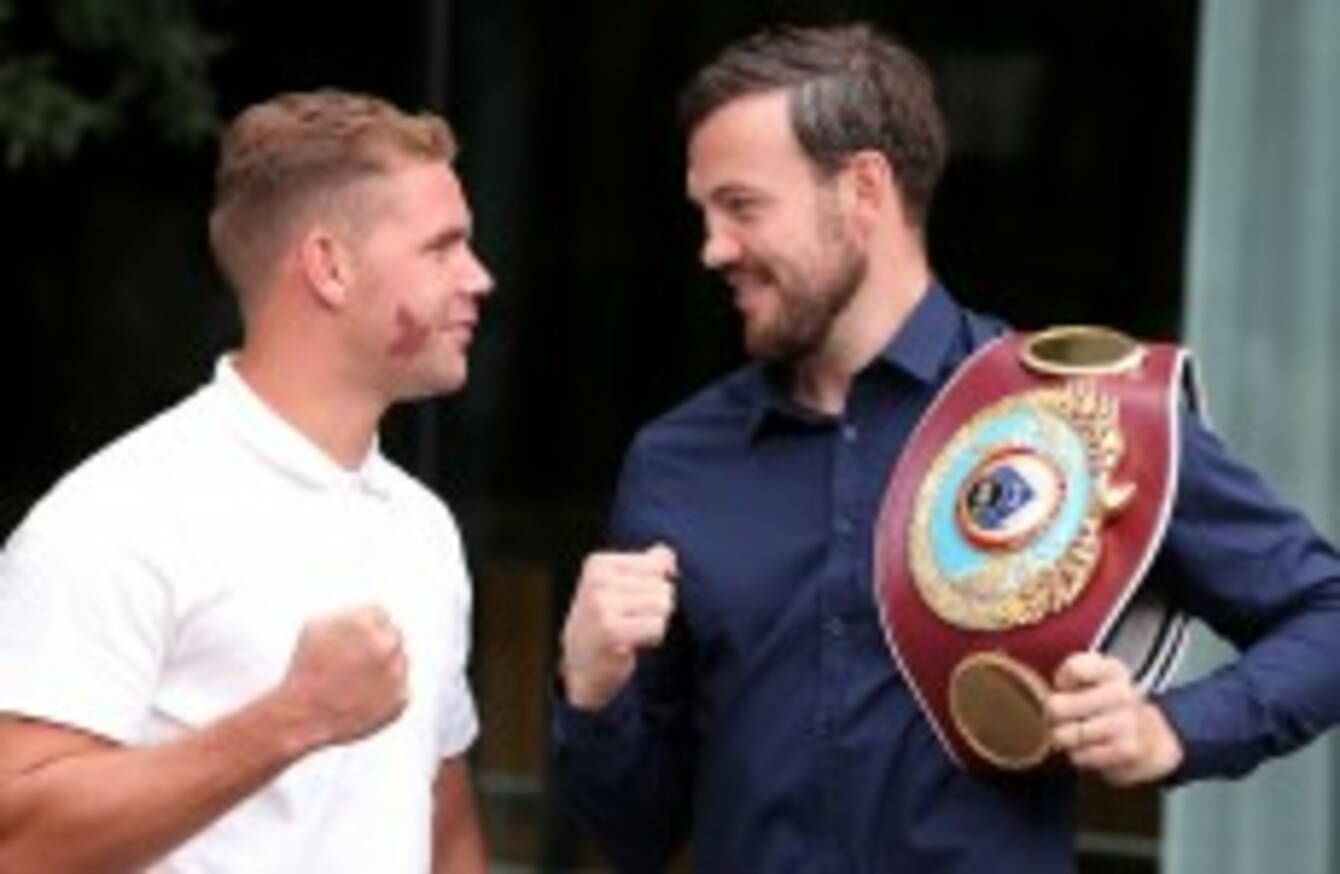 Billy Joe Saunders and Andy Lee.
Image: Peter Byrne/PA Wire
Billy Joe Saunders and Andy Lee.
Image: Peter Byrne/PA Wire
IRISH BOXING FANS will be hoping it's third time lucky after Andy Lee's inaugural WBO middleweight world title defence was officially rescheduled this evening.
It's been confirmed that Lee will put his belt on the line against Billy Joe Saunders at the Manchester Arena on Saturday, 19 December.
The pair were originally due to meet at Thomond Park back in September until Lee was forced to withdraw due to illness.
The fight was then set to take place in Manchester tonight instead, but it was postponed once again after Saunders cut his eye in training.
"The delay in the fight between me and Saunders has just made me more determined, if that is possible. Once I have beaten him on 19 December, I can move on in my career and unify the titles," said Lee.
"My fans have been very patient and I'll give them what they have been waiting for as a Christmas present, beating Saunders and remaining world champion. I'm a proud man and I'm prepared to fight tooth and nail to keep my title. Saunders is in for the fight of his life."
Saunders said: "Like Lee, I just want to get in the ring and fight. We've talked and talked for months, now we just want to fight. I gave him the chance to fight for the world title against Korobov when I stepped aside, so now I want my chance.
"It's been a long time coming, but it's here now and nobody is going to stop me. This isn't going to be a Merry Christmas for him, more like the Nightmare Before Christmas. We're both fighting men and one of us isn't going to be standing at the end, and that won't be me."
Tickets will go on sale via FrankWarren.com at midday on Friday, 16 October.