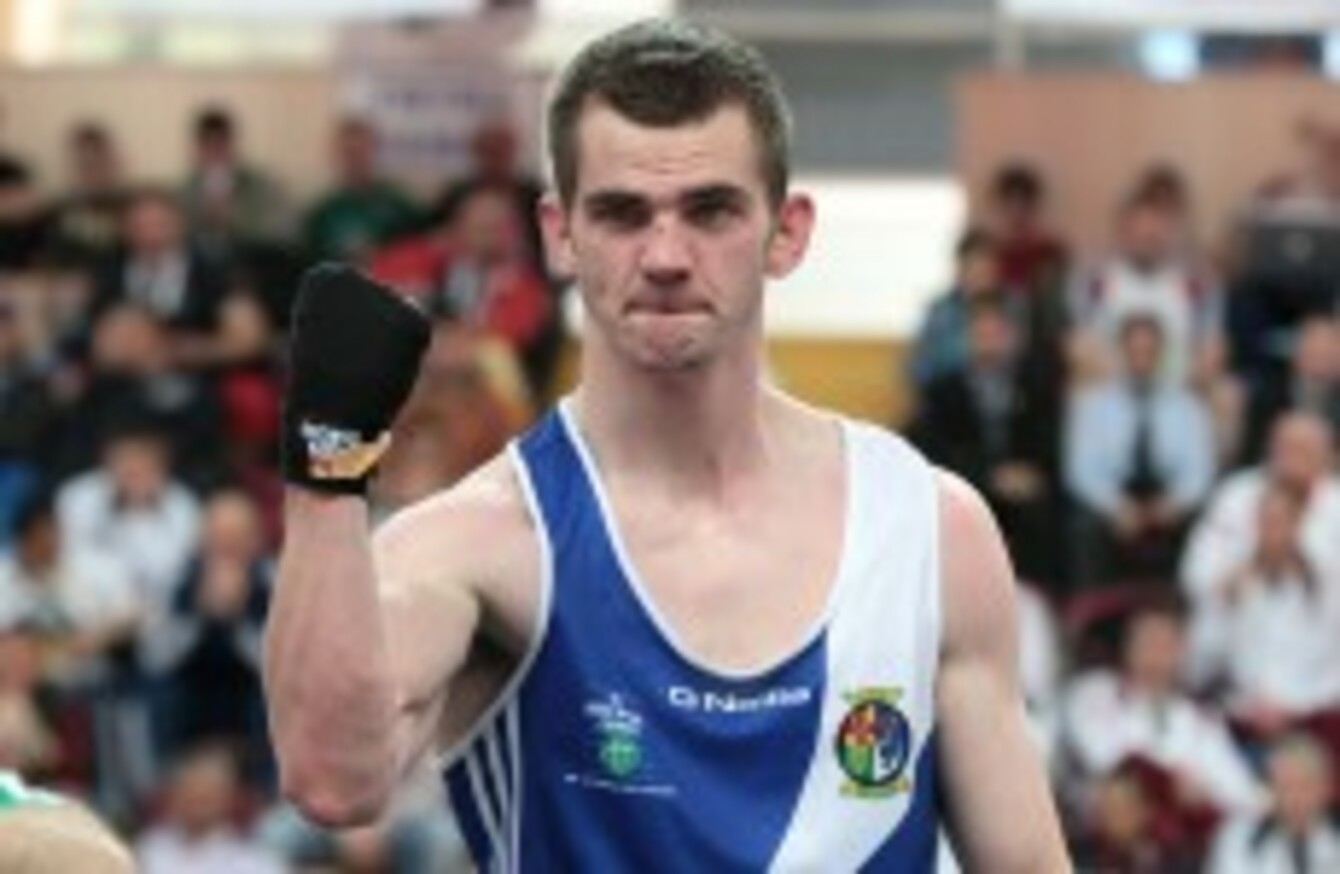 Adam Nolan booked his place in London yesterday.
Image: INPHO/Cathal Noonan
Adam Nolan booked his place in London yesterday.
Image: INPHO/Cathal Noonan
ENNISCORTHY WELTERWEIGHT Adam Nolan picked and punched his way to gold at the Olympic qualifying tournament in Trabzon, Turkey today.
Nolan, who fights out of Bray Boxing Club, defeated Germany's Patrick Wojcicki in the 60kg division, although he had to rely on a  countback when the fight ended 14-14.
Nolan, a slick mover behind a decent southpaw jab, picked off the German as he came in but at times looked to be bullied by his physically stronger opponent. Most of Wojcicki's good work was done in close and Nolan moved smoothly enough to ensure there were limited chances for him to get inside the Bray boxers reach.
His slicker punch though saw him end the first round level at 3-3. Constant shouts of "right jab, left hook" came from head coach Billy Walsh during the second round, but Nolan was out-worked at that stage and trailed 6-5 at the bell.
In the third Nolan edged ahead mainly due to his sharper hand speed and the fact that Wojicki visibly tired having wasted a lot of energy simply trying to bulldoze his way in close enough to land. Nolan's punches came in ones and twos but were invariably accurate.
He took the last round 9-8, and at the end neither boxer reacted as if they were sure of victory. It was that close, but Nolan ensured he can make the trip to London with a gold medal around his neck.
"He was fantastic," Ireland team coach Billy Walsh told Paul McDermott of the Irish Sports Council.
"You know he started a bit dodgy, stepping off a bit too much and was probably fortunate too be only a point down going into the final round and really pulled out all the stops in the last and showed we're here to win to gold medals and hear Amhrán na BhFiann on foreign soil; that's the motto of the team.
"He's just growing in confidence and developing and you can see it in the squad and I have to say Peter Taylor, his coach, has done a fantastic job since he's been with him the last two years. He's brought him on leaps and bounds and from this he'll gain in confidence and hopefully we can make an impact in London when we get there," he added.