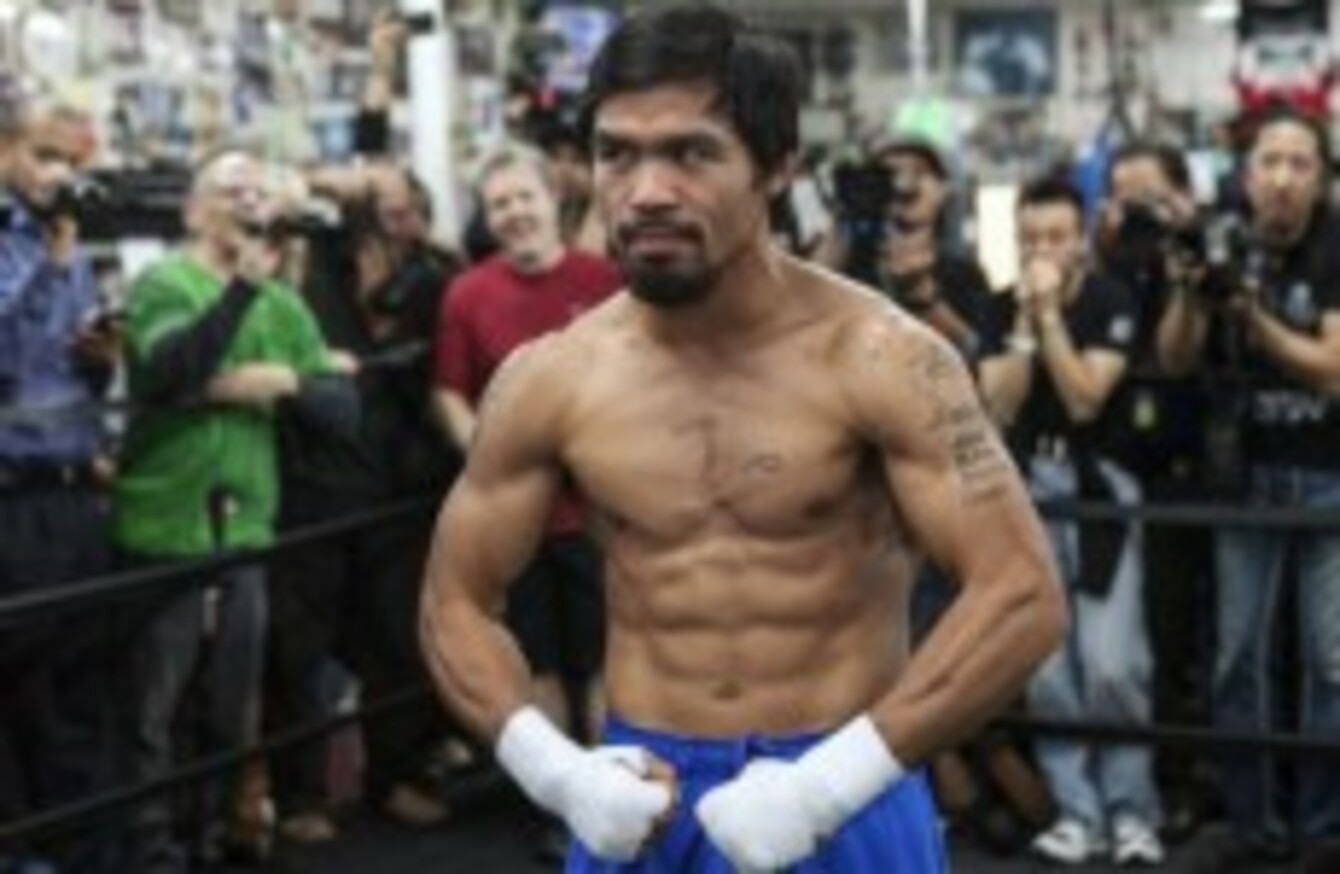 Image: Damian Dovarganes/AP/Press Association Images
Image: Damian Dovarganes/AP/Press Association Images
FILIPINO BOXER MANNY PACQUIAO believes bad decisions by judges are a normal part of the sport and should not be dwelled upon.
Pacquiao is training in Los Angeles ahead of his meeting with Juan Manuel Marquez on December 8.
The pair have faced each other three times before, with the judges' decisions attracting controversy on each occasion.
The first bout was declared a draw and Pacquiao took the other two by split decisions.
The southpaw then lost to Timothy Bradley in June in the same manner, a decision which a WBO panel later ruled should not stand.
However, Pacquiao believes that, win or lose, boxers should not complain when the judges get it wrong.
"If you compare my fight to the Bradley fight, I think it's worse – the Bradley fight. But I never complained," he said.
"Did you hear from me, from my mouth, that I'm complaining that I lose the fight? I never complained. That's part of the sport."
Turning his attention to the non-title welterweight fight with Marquez in Las Vegas, Pacquiao is expecting to concede a weight advantage to the Mexican but says he is used to the scenario.
"I wouldn't be surprised if he's bigger than me. I can be like that also if I want. I've been fighting a bigger guy so it's no big deal to me," he said.
Pacquiao's trainer Freddie Roach said the 33-year-old is primed to defeat Marquez for a third time.
Each of the three fights to date between the duo have gone the distance, but Roach believes a change in strategy by Pacquiao will make things easier this time around.
"The game plan we used the first three times wasn't that effective so I'm going to let Manny just be himself," Roach said.
"So, going in there I just want him active, throwing punches and throwing combinations, and backing this guy up.
"I think this is going to be the best fight he's had against him because he's really going to let both hands go, and he's really, really motivated for this fight."