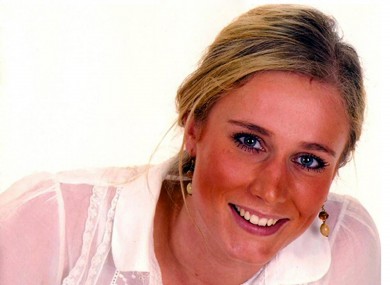 Undated Metropolitan Police handout of Norwegian socialite Martine Vik Magnussen, 23, whose body was found semi-naked in the basement of a block of flats. She had been strangled.
Image: Metropolitan Police/PA Archive/Press Association Images
POLICE IN LONDON say they have taken the "unprecedented step" of using a Facebook ad to track down a wanted man.
The post has been targeted at users in Yemen where the suspect – who is wanted for questioning over the rape and murder of a Norwegian socialite – is believed to be living.
Today marks the sixth anniversary of the horrific crime and Scotland Yard say that they only want to talk to one person in connection with the attack. That man is Farouk Abdulhak, who fled to the Yemen (via Cairo) just hours after the killing.
According to media reports in the country, he got married recently and has no intentions of returning to England.
Diplomatic efforts to arrange for his return have been unsuccessful so far so detectives are hopeful that the Facebook post will encourage people in the Yemen region to talk about the case.
"We want to spark a conversation and prick the conscience of those people closest to Farouk Abdulhak. We hope that their pressure may prompt him to do the right thing and return to the UK," said DCI Andy Partridge, the officer in charge of the investigation.
"Farouk fled to the Yemen six years ago and continues to hide there to avoid capture and evade justice.
Abdulhak's bride and her family need to be aware that he is wanted for murder and is liable for arrest should he travel outside of the Yemen.
The victim's father, Petter Magnussen, says that the wanted man is denying his family any closure.
"He seems to be untouched by the simple values of respect, dignity and tolerance that are expected in any civilised society.
"These past six years he has continued to build his life in the Yemen showing no remorse or common decency.
Our daughter would have been 29 in February this year and not a day goes by where she isn't foremost in our thoughts. We miss her every hour of every day.
The crime
On 13 March 2008, Martine, who was 23 at the time, lived with friends in Westminster. She and her flatmates went out to a nightclub in central London.
The student was last seen by her friends at Maddox nightclub some time between 2am and 3am on 14 March.
She is believed to have left in a taxi, accompanied by Abdulhak and a fellow student.
Police received a missing person's report the following day, 15 March. During the subsequent probe, officers making inquiries about her whereabouts called to a residential address in Great Portland Street.
Her body was discovered at around 10.30am on 16 March. Her remains were partly concealed under rubble in the basement of the privately-owned flats.
A post-mortem revealed that she had been strangled and a later inquest concluded a verdict of unlawful killing.
Scotland Yard also has a dedicated page in Arabic about the crime.