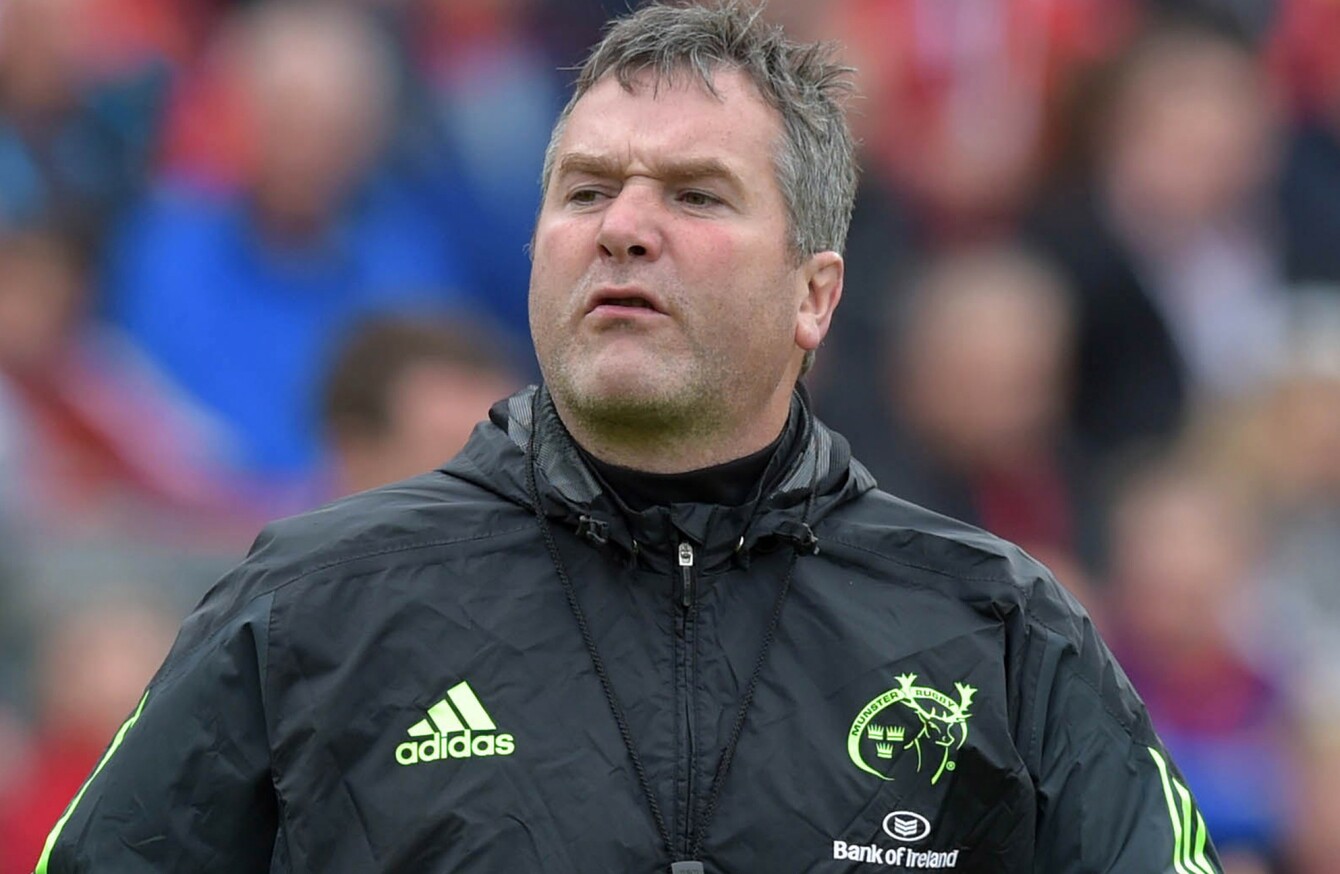 Image: Charles McQuillan
Image: Charles McQuillan
AUSTRALIA COACH Michael Cheika paid tribute to Anthony Foley after the Munster coach's death.
Foley was in France preparing for a European Champions Cup clash when he died at the team hotel in Paris. He was 42.
Former Leinster coach Cheika was stunned by the tragic news.
"I would be lying if I didn't admit that's swirled around in my head all morning, when you wake up to news like that," he told a news conference on Monday.
"It's hard to believe, to be honest. He's a guy who I would've competed as a coach when he was Munster captain, competed heavily against.
"When you compete against someone and you earn respect for them from competition it shows that there's a special person behind that and it's really tragic."
The Wallabies are preparing for a Bledisloe Cup clash against New Zealand in Auckland on Saturday.