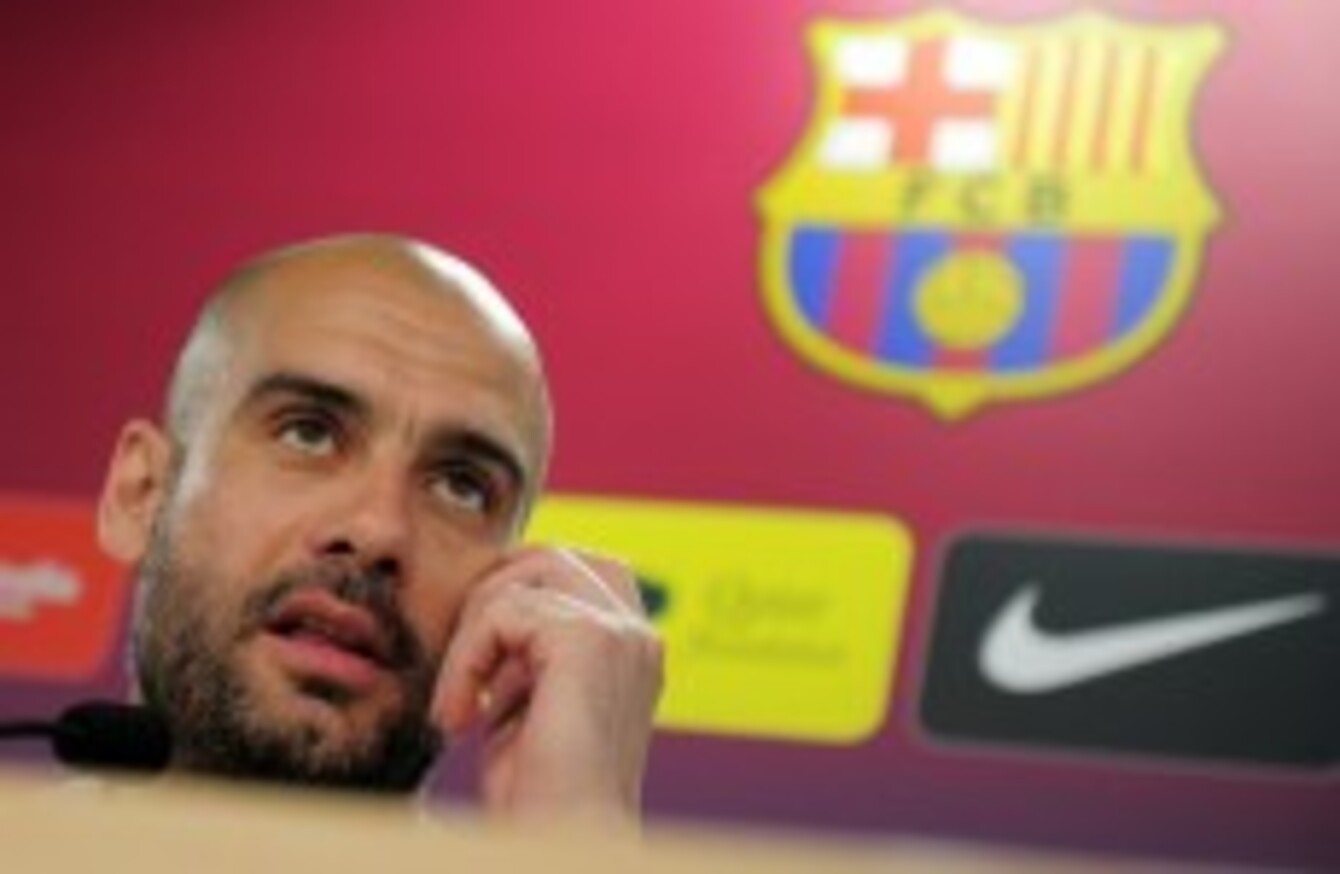 Image: JOSEP LAGO/AFP/Getty Images
Image: JOSEP LAGO/AFP/Getty Images
BARCELONA COACH PEP Guardiola reckons the title race is on.
Read Madrid were held to a 1-1 draw by Villarreal this week, dropping points for the second match in a row to allow Barca to get within six.
Guardiola conceded that it was a favourable result for his own side, but refused to comment on Madrid's criticism of the refereeing decisions.
"I did not watch Madrid's game against Villarreal, so I have no opinion about it," Guardiola said. "When I learned about the draw, I was happier than I would be if they had won, but I slept at night the exact same way.
"Some of us have families, wives and children. I have watched many of Madrid's matches, but not this one."
The 41-year-old coach then rejected the notion that Madrid are in crisis and insisted that the distance between the two clubs is still considerable.
"We are behind them, but it is clear that it is better for us that they draw than win," Guardiola said. "Six points are fewer than 10, but the difference is still a lot. Madrid have two draws in a row, but it does not mean they will draw the rest of their games.
"What usually happens is that Madrid win almost all of their matches. That is why the distance is so significant. That is why I said the Liga title was lost. It was a comment purely based on sporting matters."
Looking ahead to tomorrow's match against Mallorca, Guardiola had words of praise for Joaquin Caparros' side, who lie in 12th position in the standings.
"They are going through their best moment in the season," he said.  "They have a very intense and dynamic team and put a lot of pressure up on the field."