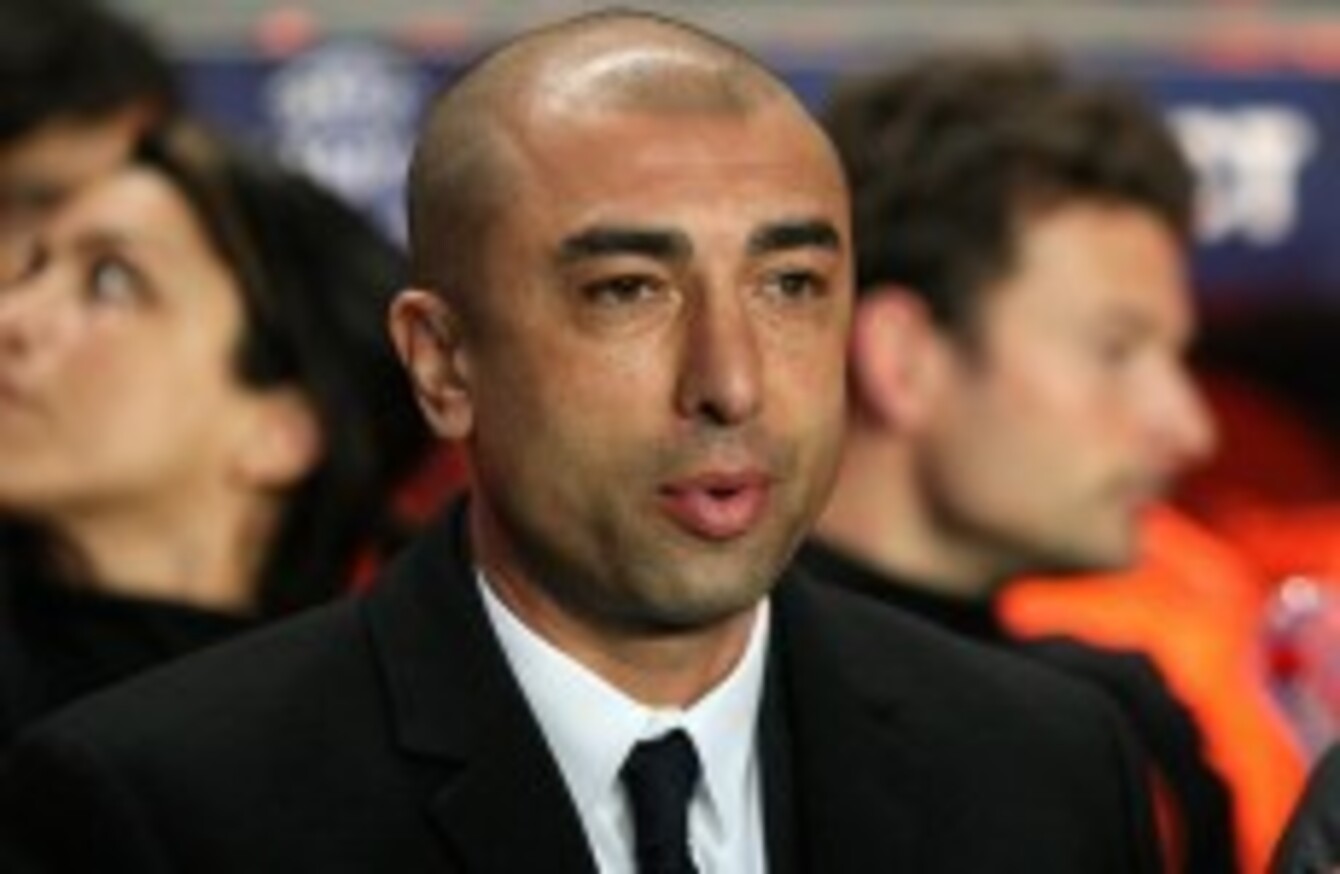 Chelsea manager Roberto Di Matteo: focused.
Image: Stephen Pond/EMPICS Sport
Chelsea manager Roberto Di Matteo: focused.
Image: Stephen Pond/EMPICS Sport
ROBERTO DI MATTEO is not thinking about Barcelona but rather Saturday's Premier League home game against Wigan.
Chelsea earned a Champions League semi-final tie against the Spanish giants with a 2-1 victory over Benfica, but when asked what his master plan will be for the Catalans, the Chelsea caretaker coach dismissed it.
"Well, let me enjoy this first of all and then we play Wigan on Saturday first of all, so we have to focus on that," he said. "I would say so, (Barcelona) are probably one of the best teams in the world, if not the best team in the world and they have some wonderful players in their team.
"Yes (it is a challenge), but we're happy and excited to be able to play a semi-final against a big team."
Di Matteo then stressed that he knew it would be a difficult game against Benfica, but said he was happy to have progressed.
"We knew before the game and we said yesterday as well that we were going to face a difficult game tonight and it proved that, Benfica's a good side, they've showed that many, many times before, but we're pleased that we are in the semi-final now.
"I think just the second goal was missing to kill the game off because obviously with the one-nil lead they still had a chance and they knew that, so I think we missed a lot of chances to kill the game."
Meanwhile, Benfica coach Jorge Jesus was left angry at the refereeing decisions. The Portuguese giants found themselves on the back foot after 21 minutes following a Frank Lampard penalty before they were reduced to 10 men with an hour left to play after Maxi Pereira was given his marching orders.
"I wanted to congratulate my players because they played against Chelsea and the referee," Jesus told Sport TV after the game. We were defeated by details which have nothing to do with either club.
"Maxi Pereira's red card and the penalty make no sense. We do not understand how decisions like these are made in the quarter-finals. We were clearly damaged by the referee."