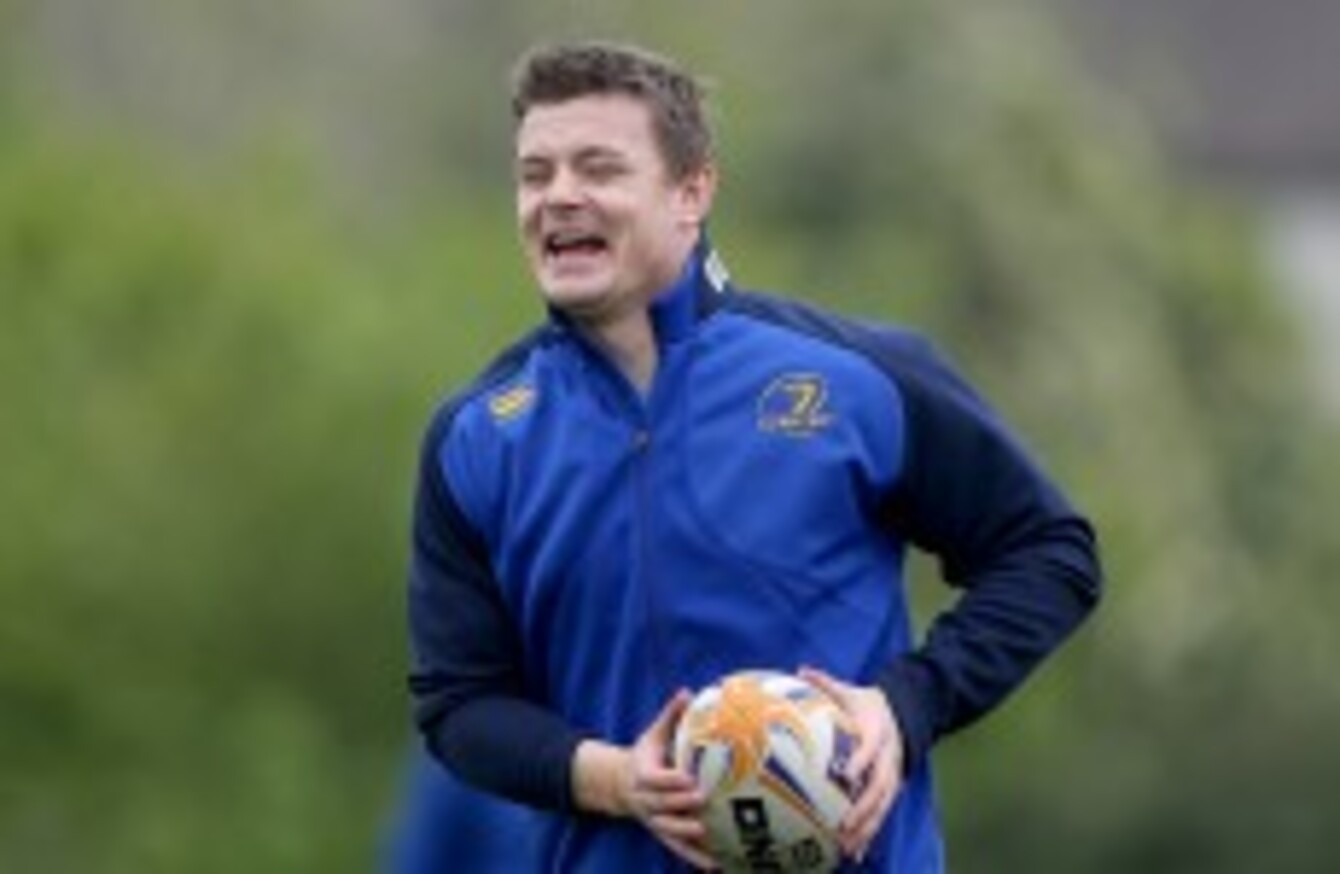 O'Driscoll more than happy in a squad environment.
Image: Donall Farmer/INPHO
O'Driscoll more than happy in a squad environment.
Image: Donall Farmer/INPHO
BRIAN O'DRISCOLL IS ready for part two of his season-long farewell to Irish rugby, but he's well aware of the challenges that will follow once he steps outside of his Leinster squad.
Against Edinburgh in the RDS this weekend, O'Driscoll will play what, he hopes, will be his third last match with the Leinster harp on his chest.
Post-match the province he has served for 15 years plan to give himself and captain Leo Cullen a fitting send-off so as not to distract from the bigger challenges ahead in the Pro12 semi-final and potential final.
He's not complaining about the attention, but he continues to be a little embarrassed by the fanfare and the countdown that surrounds his every game.
"It doesn't bother me too much, I'd say everyone else is fed up of it," O'Driscoll said at Leinster's UCD base today.
'It'll be hard'
"That's what happens when you get asked a question back in September or October and I gave an honest answer rather than dragging it out. I was honest and so begins the long goodbye."
For now, he is fully focused on the few fixtures ahead, whoever they should be against, but he has also earmarked exactly how he wants to plug out from the world of professional rugby.
"It'll be hard. That's why during the summer I plan on taking a few months completely off, just getting used to not being a rugby  player and seeing what it feels like to be totally out of a team environment.
"Leo [Cullen] will have his four or five week holiday – knowing him he probably won't even take the whole lot and come back early – and get stuck into things. I'm going to take a complete break."
O'Driscoll briefly pricked the ears of every listening journalist when he suggested that there had been "discussions about some involvement in the club" in future. However, he soon corrected the record, saying there had been no formal talk of a future role, but that he is struggling to imagine life without any association with the eastern province.
"This is your bread and butter. You've got a lot of very close friends in your province. Yes you develop friendships in the national setup – here; we're together the rest of the time too.
"We have the same holiday time, we often holiday together, we have the same days off and meet up for lunch together. We spend a lot of time in each other's pockets so we really get a chance to know each other.
"Yes, there are a lot of colleagues, but also a lot of friends here. Some have gone to pastures new, but plenty will remain here beyond me.
"It'll be hard to leave all that behind but it's part and parcel of what we do."
[embed id="embed_1"]