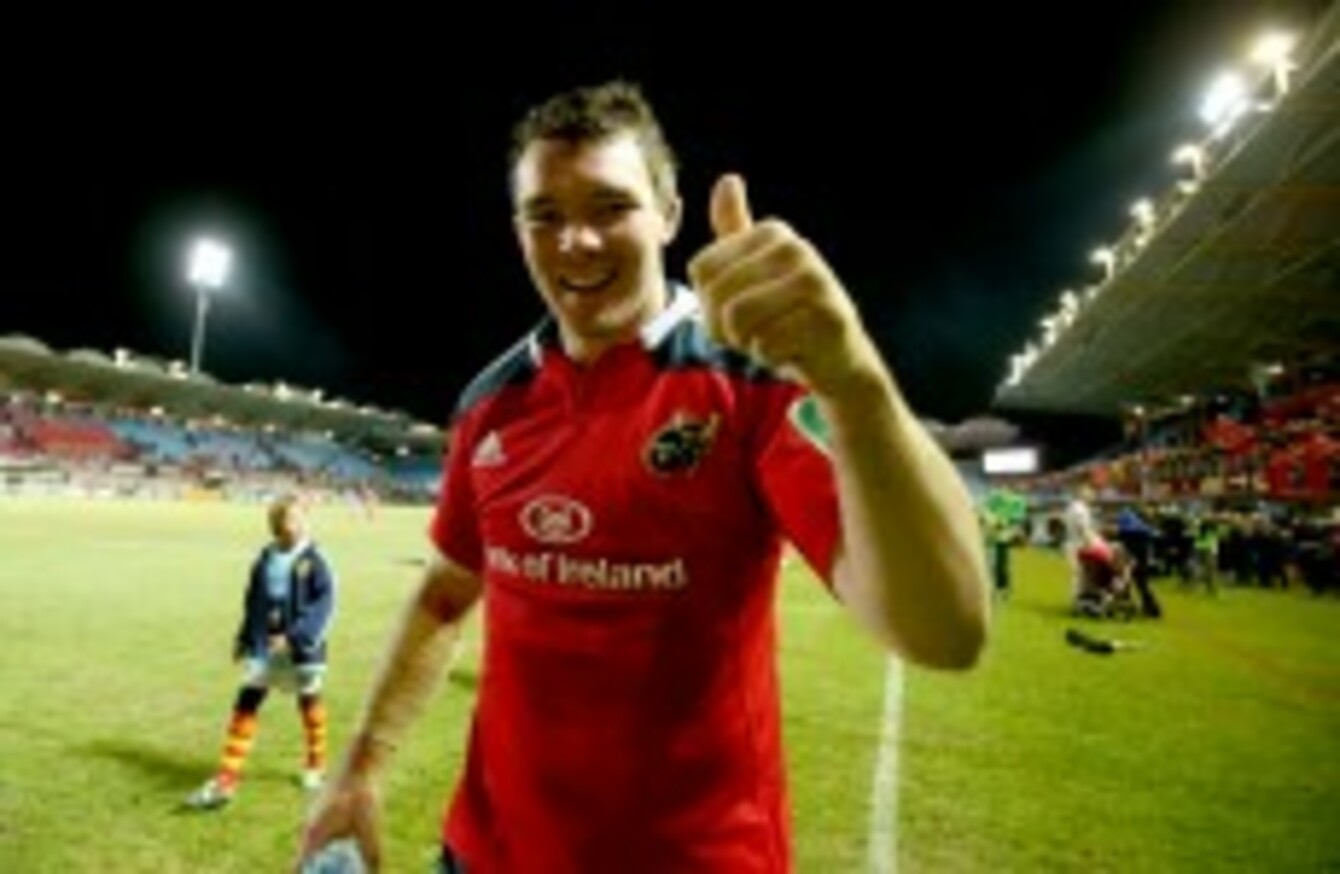 Image: ©INPHO/Dan Sheridan
Image: ©INPHO/Dan Sheridan
PETER O'MAHONY ISN'T a man for hyperbole, so when he comes off the field with look of amazement in his eyes, you know Munster have just pulled something incredible off.
O'Mahony will have seen plenty of heroics from this team down the years, but from a safe distance.
This time, he was chained on the Munster roller-coaster.
"That's one of the special ones," the Munster captain told Sky immediately after the final whistle.
"We knew how hard it was going to be to come to France, anywhere in France, especially this kind of cauldron and get a win."
In a match where inspiration was notable by its absence, Munster for long stages looked like they would do enough to win after turning a 9 -3 half-time deficit with a penalty try by way of their superior scrum after the break.
However, with the Stade Aime Giral making their presence felt Perpignan would never be pushed aside lightly and though Tommy Allan and Ian Keatley would trade penalties either side of the 65 minute mark, it was Tommaso Benvenuti who looked to have claimed a winning score with just two minutes on the clock.
There was no recriminations within the Munster huddle, just a desire to claw back the four-point gap while the clock ticked over the 80-minute mark.
"Look, we knew it would take something special and it has happened," O'Mahony said of JJ Hanrahan's stunning finish to a move that also included important contributions from Tommy O'Donnell and Denis Hurley.
"A team that weren't playing hugely well, but a sign of a good team and a team that's progressing is to dig a win like that out in France. That's certainly going to be up there in my book."
The flanker added: "We wanted it more than anything. We picked a fight and we got it. It was bruising, we'll have sore bodies tomorrow, but we said if we go to dark places, hurt ourselves, then we'll be in a good place and I think that's where we are at the moment."
Out of the darkness and into the driving seat in pool six.