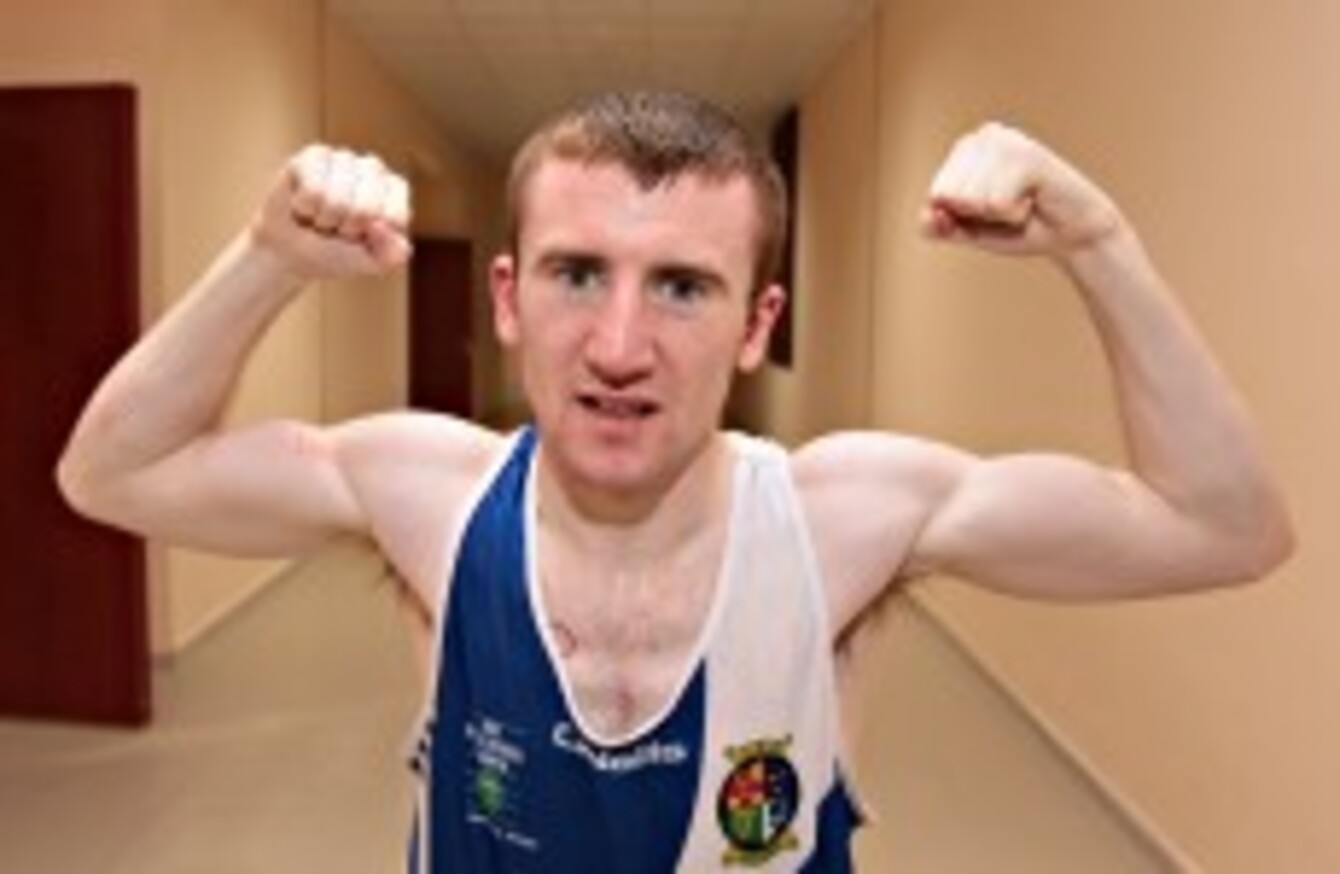 Image: INPHO/Cathal Noonan
Image: INPHO/Cathal Noonan
Updated at 20.26
PADDY BARNES HAS punched his ticket to London this summer.
The Belfast fighter beat Steffan Caslarov on a scoreline of 17-9 in their quarter-final bout at the Olympic qualifying tournament in Turkey this afternoon. The victory means he'll again be part of the Irish team at the Games.
"I was really, really nervous because I knew what was up for stakes," Barnes told Paul McDermott of the Irish Sports Council afterwards. "I was throwing a few silly shots, I knew I was battering the guy but I'm glad to get that out of the way so I am.
"The minute he came out, he slipped me a body shot. I'll tell you what, I couldn't even breath after it. But I sucked it up and I think I hurt him with my own shots too and he backed off a bit.
"I knew hurt him with my body shots and I should've pressed on and hurt him but I didn't but I'm just happy with the win. Once I knew I was up on points I was playing it safe.
Barnes of course was part of the successful Irish boxing team that took three medals last time around in Beijing. But he's aiming higher thanthe bronze he already has not he's assured of his spot on the place.
"Hopefully it'll be another medal with a better colour. I'm European champion and Commonwealth champion so hopefully I'll be Olympic champions too," he added.
There was good news as well this evening for Tommy McCarthy, who comfortably beat Jozsef Daniel Darmos of Hungary 16-7, leaving him two wins away from Olympic qualification, while Adam Nolan is now just a fight away from the Olympics after winning his bout earlier today. David Oliver Joyce however will not be heading to Stratford, having lost 19-10 to Evaldas Petrauskas this morning.