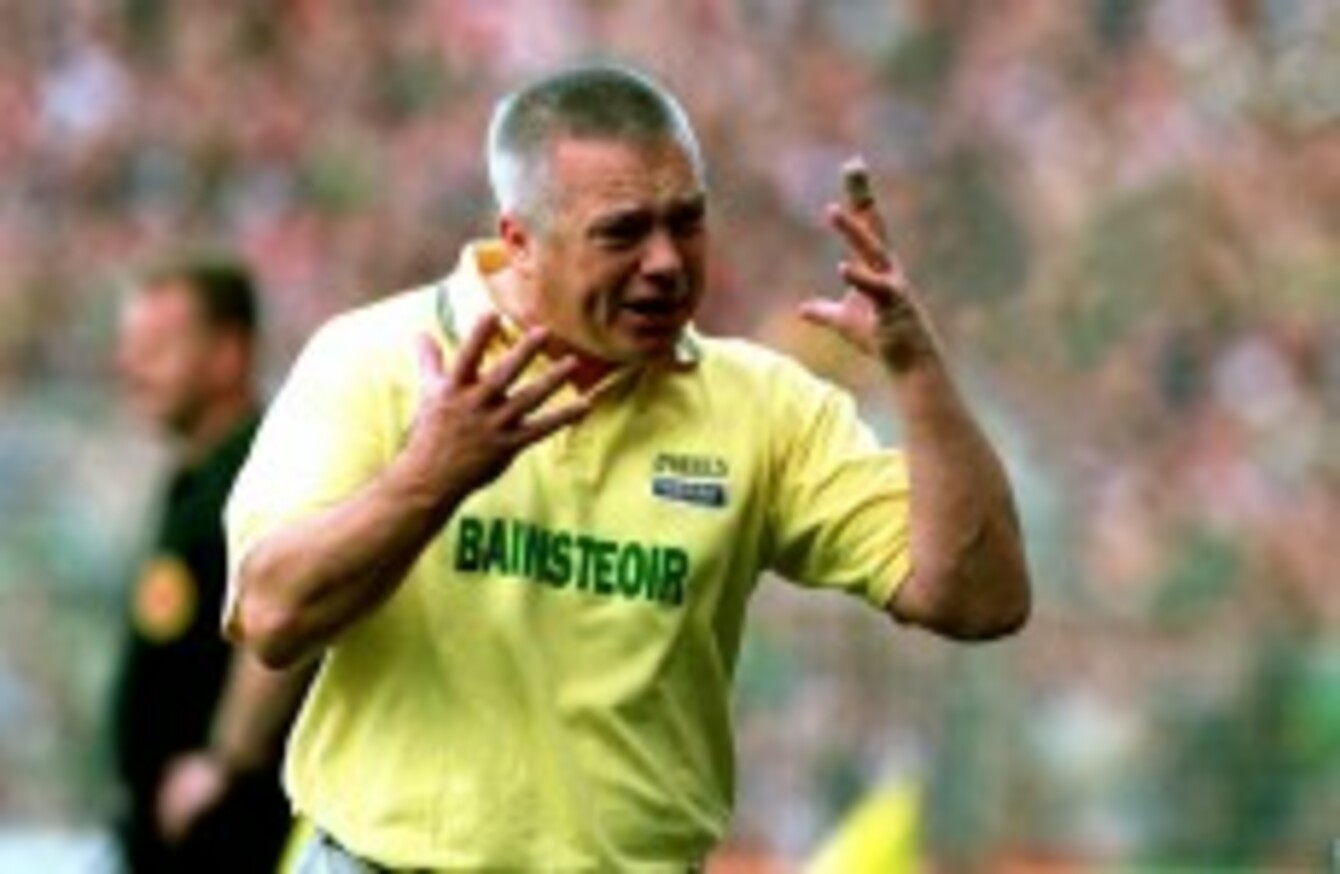 Páidí Ó Sé.
Image: INPHO/Billy Stickland
Páidí Ó Sé.
Image: INPHO/Billy Stickland
THE PEOPLE WHO knew Páidí Ó Sé best will talk about the Kerry legend in new documentary tonight on TG4.
Páidí Ó Sé sadly passed away in December 2012 and now after the first anniversary of his death, an insight is provided into the iconic man who won All-Ireland senior medals as a player and as a manager.
Páidí Ó Sé – Rí an Pharóiste will be broadcast on TG4 at 10.20pm and tells the story of the footballing legend, showman and the man considered by many to be the uncrowned king of his native parish of Ventry.
This documentary is a personal account and portrait of Páidí's life story, as told from the perspective of his own rural Gaeltacht community and authored by one of his neighbours, Louise Ní Fhiannachta.
Contributors include Páidí's wife Máire Uí Shé and their children Neasa, Siún & Pádraig Óg; childhood and lifelong friends Muiris Ó Fiannachta, Joe Bán Ó Sé & Seán Ó Catháin; brother Tom Ó Sé; nephew Feargal Ó Sé and close friends Mícheál Ó Sé & Peter Ó Fiannachta.
Here's a snippet of what some of them had to say about him:
"Everyone knew the public persona, but few people were aware of the other side to Páidí; that very human side. He was a man who'd do anything for you." – Mícheál Ó Sé, lifelong friend.

"When we got to know him as children, the rascal was mad. He was wild! He always had to be the leader, it didn't matter what we were playing, he had to be the boss…He always had to win." – Joe Bán Ó Sé, childhood friend.

"He wanted that footballing structure in his life. He needed that structure and he was somewhat lost without it when it didn't exist. I don't know if you'd call it a disease or an obsession, only that it was his life." – Máire Uí Shé, wife.
And here's a look at what to expect tonight.

YouTube:
ansar11