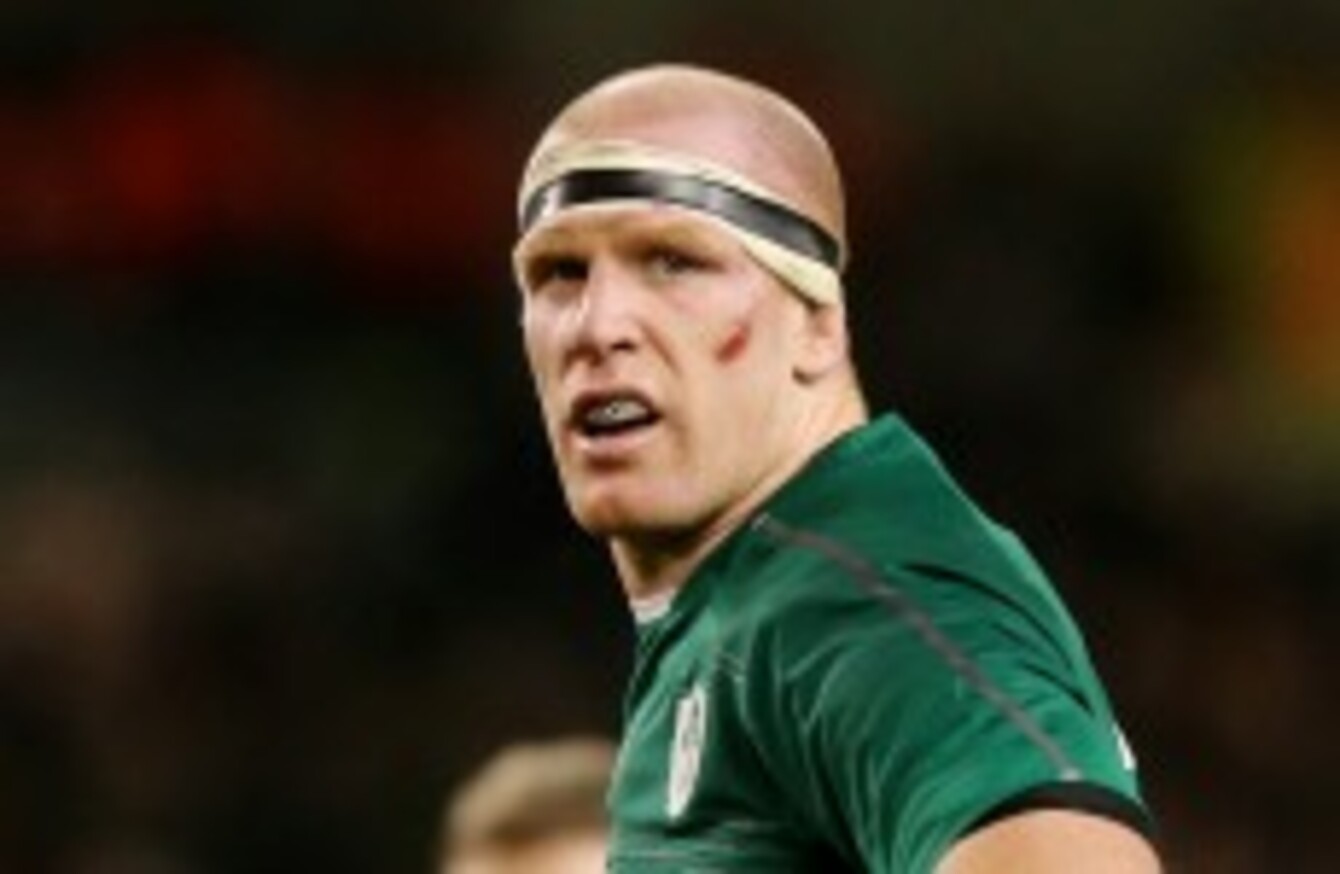 Paul O'Connell has ambitions to lead Ireland at the 2015 World Cup.
Image: INPHO/James Crombie
Paul O'Connell has ambitions to lead Ireland at the 2015 World Cup.
Image: INPHO/James Crombie
IRELAND PLAY AN Australian team, tomorrow, that are ranked two places above them. Four of their matchday 23 have less than three caps and the talk around the squad is about strength in depth.
A similar squad selection in the final weeks of Declan Kidney's reign as Ireland boss would have led to a strong debate about the paucity of talent in the country. TheScore.ie columnist David Wallace was on the money when he called this 'a honeymoon period' for new coach Joe Schmidt.
Such is the bounce Schmidt has taken with him from three successful seasons at Leinster that a decision to rest established players like Conor Murray and Gordon D'Arcy is applauded as brave selection policy. One thing that cannot be argued with, however, is the genuine sense of enthusiasm and optimism coursing though the Ireland squad. Captain Paul O'Connell calls it 'a buzz'.
The second-row is back for another stint leading his country and was delighted to train with a host of new faces at the familiar surrounds of Carton House. There is competition for every jersey now, says O'Connell, but he is quick to point out the injury troubles that deprived Kidney of his brightest talents from the summer of 2011 until he vacated the coaching role in April of this year.
"I think the injuries in recent years forced Ireland to bring players through. It's the same as everywhere. When you give guys opportunities to tend to perform," said O'Connell.
"The likes of Luke Marshall, Ian Madigan and Paddy Jackson wouldn't have been around when I was there 18 months ago. They've come through now and are performing so well. That youthful enthusiasm and strength in depth at training keeps everyone sharp and improves things all-round."
The emergence of a talented new crop of Irish players has certainly lifted a selection stupor that often removes the training ground bite. O'Connell said:
When we sat down for team selection, in the past you would have been able to pick a lot of the team. None of the team would have been able to pick [this] team beforehand. It was only when Joe said it that we knew for sure who was playing. That's an excellent thing for the squad. It drives standards higher and keeps the squad consistent."
O'Connell stated before his captaincy was confirmed, last week, about playing on with Ireland until the 2015 World Cup. He refutes the idea that calling coin tosses in England [and the Millennium Stadium, where Ireland play Canada] will give him extra motivation to perform well in the green jersey.
"I don't think I needed things to be freshened up," he said. ""I've always had a leadership role in teams I've been involved in. I tend not to change much about what I say or do, whether I'm captain or not. It is nice to be captain.
"Joe's a new coach with a very different way of doing things, communicating with the players and expectations of the players. Whether you like it or not, it is a new start. It's an exciting time and I'm happy to be captain for this time."
Paul O'Connell was not holding anything back in training in Maynooth on Thursday. INPHO/Billy Stickland
Asked if Australia have improved since they lost their Test Series with the Lions, O'Connell replied, "I think so; it's certainly a better team. They've a different philosophy as well. Quade Cooper has come back in and has been given the opportunity to play the way he wants to play — he is vice captain as well so has that leadership role."
The key, O'Connell feels, to squeezing the Wallabies will be through winning the breakdown battle. "If we can get quick ball, with the backline we have, I think we can do damage," he said. "I'm sure they are saying the same thing. If they can get quick ball to Will Genia and Cooper they'll feel they can do damage. That's going to be our job – to defend better than we did at the weekend [against Samoa]."
With the lock featuring from the kick-off against Australia, the Schmidt-O'Connell era begins properly on Saturday. If Ireland, and their new recruits, can live up to the high standards of coach and captain this could well be a long, enjoyable honeymoon.
Like rugby? Follow TheScore.ie's dedicated Twitter account @rugby_ie >