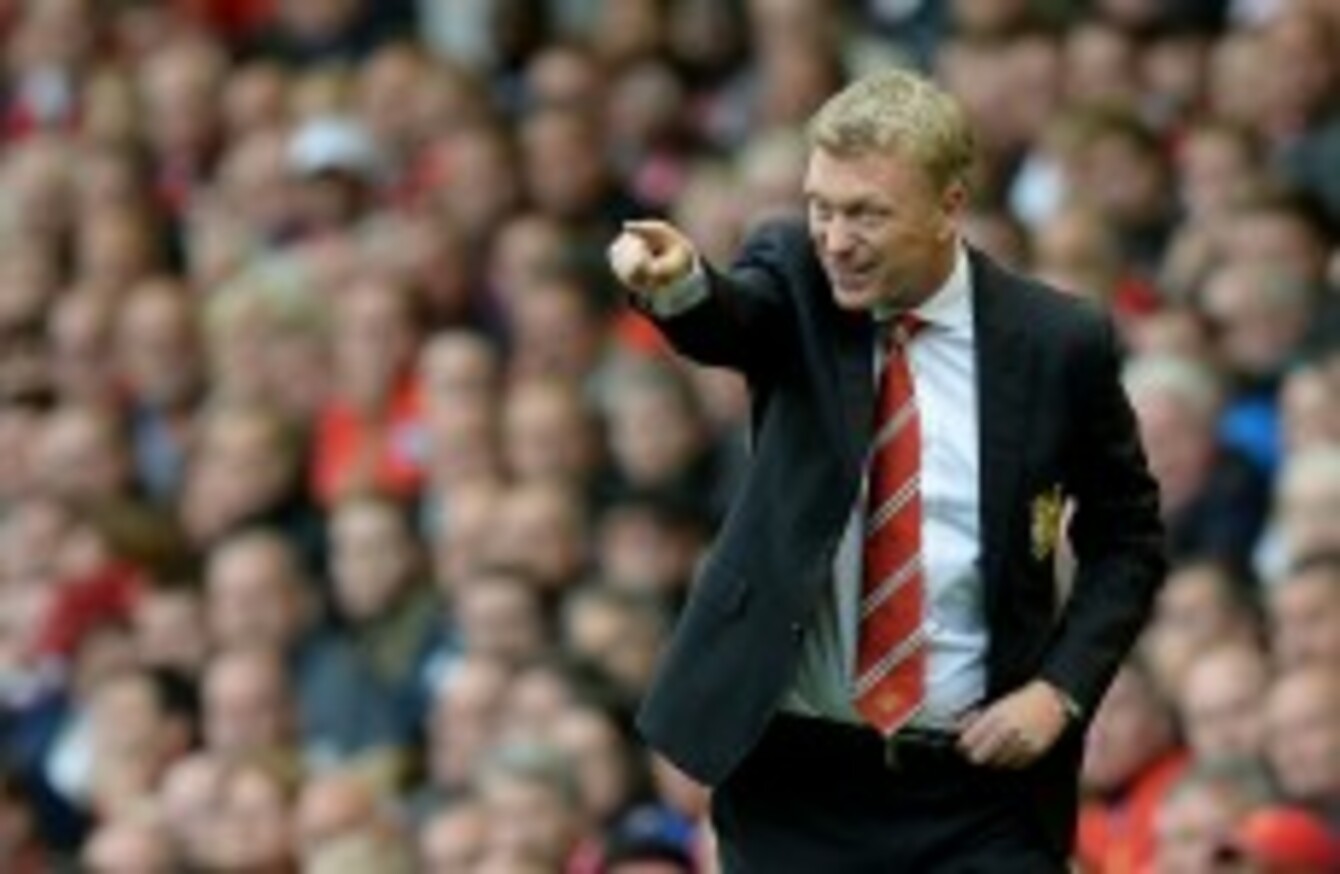 Manchester United manager David Moyes on the touchline during today's game.
Manchester United manager David Moyes on the touchline during today's game.
1. A pattern is emerging
Viewed in isolation, you could think of this game as par for the course; Liverpool ramp up their intensity for the visit of their biggest rivals. Even when Alex Ferguson had Manchester United at their peak, they never seemed to be able to cope with the unique conditions at Anfield.
However, when you also consider the other evidence of this season, there is a definite swing.
Liverpool may be nowhere near the standard needed to even challenge for the league title, but winning by a goal to nil on three consecutive outings is no mean feat. And the way Liverpool's midfield terriers hounded their opposite numbers was a triumph for Brendan Rogers — this is his team now.
After putting four past Swansea on opening day, David Moyes' United have created precious few clear openings in two games against. Plenty of possession and plenty of time in the final third, but when the time arrives for the final ball, it has too often been a hopeful cross towards negligible targets.
2. How much is Gareth Bale actually worth?
Reports that Real Madrid

signed Gareth Bale for €100million

were greeted with cries that no player is worth that money. Perhaps not, but many people would have made the same point when Trevor Francis became the first £1million player back in 1979.

However, Real Madrid undoubtedly strongly suspect the opposite to be the case – and it is likely Bale will earn back the excessive funds that the Spanish club paid for him on account of his marketing value alone.

Yet even still, €100million is a huge amount of money for a player who was described as a "flop" not so long ago and linked with a move down the lower divisions to Nottingham Forest or Birmingham.

But football long ago lost touch with reality, so the figure is hardly a huge surprise at this stage, Financial Fair Play rules notwithstanding.
3. Moyes' post-match comments appear disingenuous
The comments by David Moyes following his side's 1-0 loss today seemed to lack credibility.
To describe it as their "best performance of the season" surely only strengthens concerns that Moyes lacks the perfectionist nature of Alex Ferguson — and that he is ostensibly a pragmatic manager whose ambitions fail to chime with one of the biggest clubs in the world.
His remarks, however, are part of a growing trend among Premier League managers, who tend to accentuate the positives no matter how badly a game turns out, with Brendan Rodgers also guilty of consistently sugarcoating inept displays.
Of course, no one expects managers to bare their soul during interviews, but to sound so enthusiastic about a 1-0 loss to your bitter rivals risks upsetting the supporters and seems patently disingenuous to boot.
4. Criticism of Tottenham spending spree rings hollow
Tottenham have been criticised of late for

buying players ad nauseam on account of the departure of Gareth Bale among others.

Yet such criticisms ignore the modern realities of the Premier League.

It is imperative for teams who have any hopes of competing for the title to spend excessively.

Even Arsenal, who are often heralded for their ability to cope with the supporters' lofty expectations while not losing the run of themselves financially, have still spent a great deal on player wages, while footballers such as Lukas Podolski weren't exactly bought on the cheap.
5. Still no goals for Long as West Brom struggle
The point was made that this year was the season that Shane Long had to prove himself as a top quality Premier League player.
Yet he hasn't exactly got off to a convincing start if he is to achieve this goal.
Long has failed to score in his side's opening three games, including against Swansea this afternoon, with West Brom struggling at the bottom of the table partially as a result of such problems.
Robbie Keane comes under much criticism from many fans these days, but when given the chance to play, he has invariably scored goals at whatever level he's played. The criticism of Long is that, despite his tireless work ethic, he all too often falls short in this area.
Moreover, while the average Irish fan would likely prefer Long to start ahead of Keane for the Austria and Sweden games, it is the LA Galaxy man who is the confident, in-form Irish striker of the moment.
Reporting by Paul Fennessy and Sean Farrell