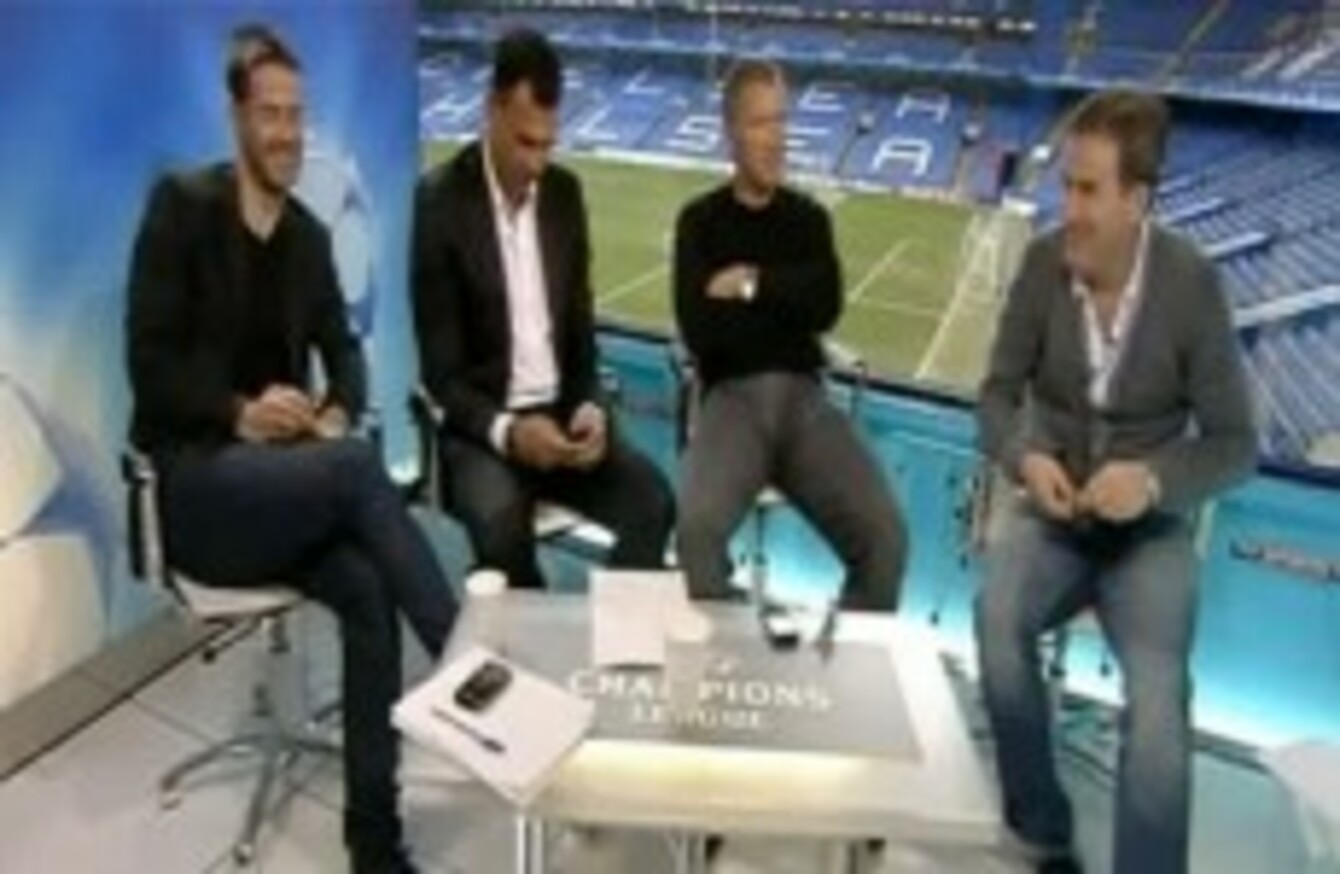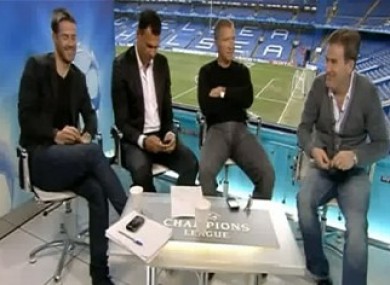 RICHARD KEYS' SKY career is in the balance today after yet another incriminating YouTube clip emerged last night.
The newest clip was uploaded to the website but then quickly removed when the YouTube user 'stevesimons409′ closed his account. The Mirror reports that station chiefs will meet this afternoon to decide his fate.
The Andy Gray-Charlotte Jackson footage was made public by the same account earlier yesterday.
The video was titled 'Richard Keys making lewd comments about girlfriend of co-presenter' and showed him before a game at Chelsea's Stamford Bridge with Sky pundit Jamie Redknapp, Ruud Gullit and Graeme Souness.
Someone off camera mentioned a girl and Keys says to Redknapp across the desk: "Did you smash it?"
Redknapp replies: "I used to go out with her." Keys then adds:
Mind you, that is a stupid question, if you were anywhere near it. You definitely smashed it.
"You could go round there any night and found Redknapp hanging out of the back of it."

Wisely, Gullit stays looking at his phone throughout.

Of course, though the original was removed, the clip was copied. You can watch it here, but it's not pretty:



Yesterday, Sky sacked Andy Gray after he was depicted in the earlier offending clip asking a co-presenter: "Charlotte could you tuck this in here for me" as he fiddles with his trousers.

Gray has now instructed his lawyers over the termination of his contract.

Starting with the audio of the pair's comments about female official Sian Massey, four separate off-air incidents involving Gray or Keys have now entered the public domain.

The Telegraph insist that there will be no investigation at Sky into how such sensitive material appears to have been leaked.

The Guardian, meanwhile, reports that there was a culture of bullying and sexism' at the station for a long time.

Matt Scott quotes one woman who worked at Sky who wasn't especially surprised by the revelations. "There are many stories of their shocking behaviour. [Gray and Keys] are hated by the crews," she said.

"It's a climate of fear pervading. But as long as everyone is laughing and it's a joke it's all right isn't it? I believe sexism is systemic and not openly challenged but goes underground or disguised as jokes or 'just banter'."

Read more at the Guardian |Last night's leaked tape|Lauren Murphy on the ugly side of the beautiful game| Andy Gray sacked by Sky |Five more ill-judged TV comments| How the controversy began |