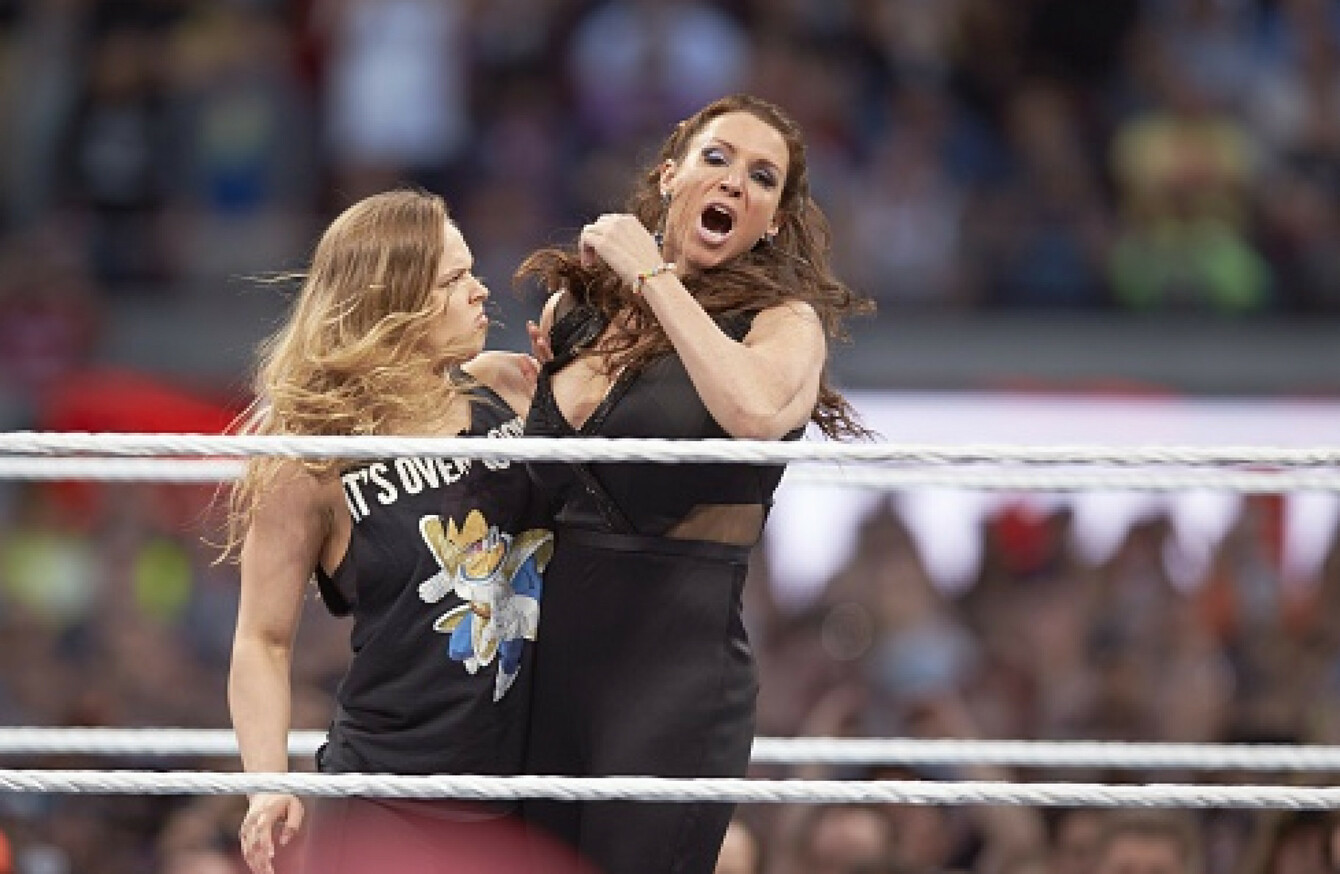 Image: Jed Jacobsohn
Image: Jed Jacobsohn
RONDA ROUSEY IS set to make her official WWE in-ring debut during a tag-team match at WrestleMania.
During a segment on Monday Night Raw, Rousey initially suggested she face Raw commissioner Stephanie McMahon in a singles match. Triple H interrupted the negotiations, leading general manager Kurt Angle to set up a tag team match between the two parties; Ronda Rousey and Kurt Angle vs Stephanie McMahon and Triple H.
In classic wrestling fashion, things devolved a bit from there, with Angle and Triple H scrapping in the ring, and Rousey finishing off McMahon with a Samoan Drop.
You can watch the segment play out below.
For Rousey, while the match will be her debut as an official member of the roster, it won't be her first time in the ring at WrestleMania. She made a surprise run-in to help The Rock back in 2015, once again facing off against Triple H and Stephanie McMahon.
Rousey put Triple H through a table last week, much to the delight of the WWE universe.
WWE now has four weeks to build the story further and make sure Rousey is ready for in-ring action before WrestleMania 34 in New Orleans on 8 April.