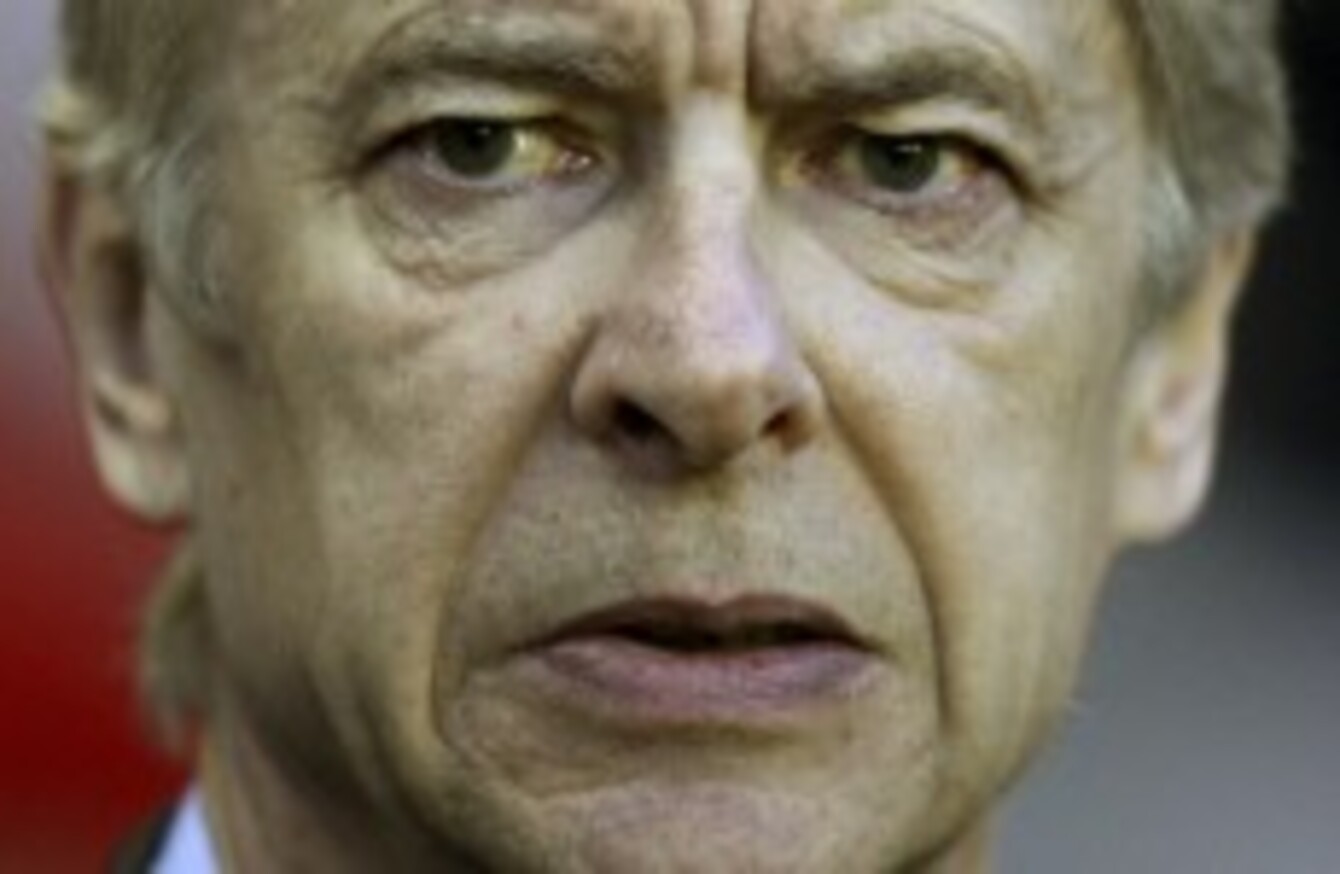 Wenger has reason to be worried
Image: PA
Wenger has reason to be worried
Image: PA
IN MAY 2005, Arsene Wenger lifted his last trophy as an Arsenal manager.
And although the team had shown a decline from the invincible season of 2003-04, there did look a lot of promise for the future from that performance.
Sure, they have may have been about to lose Patrick Vieira. But most commentators sagely repeated the story about how Wenger once told the midfielder "you weren't world class when I signed you" as the nascent career of Cesc Fabregas seemed to vindicate the manager's policy.
Secondly, Wenger seemed to show a capability to adapt. That FA Cup final against Manchester United wasn't won with the fluid football of the invincibles but with an exceptionally pragmatic defensive performance.
Rather than a marker, though, the victory proved something of a mirage – with all of Vieira's fears about the future effectively proven.
Here, we attempt to outline every mistake a once masterful manager has made since his last trophy.
>> too much confidence in how much he 'knows': in 2002-03, Wenger was roundly criticised for arrogance when he predicted Arsenal could go the whole season unbeaten. Ironically, it was when that actually happened in 2003-04 that the problem was created to his and Arsenal's detriment.
The incredible invincible season seemed to foster a dictator approach in Wenger. Since the decline of that cast-iron defence – on which so much success was founded – he has seemed to have an aversion to incorporating any strong voices in the dressing room. Sure, the "lack of leaders" can often sound like a cliche. But it is telling that Martin Keown the coach quickly left the club after masterminding the defence which secured Arsenal's last real success: the run to the Champions League final of 2006.
Essentially, Wenger's early successes gave him the licence to run the team like a dictator. Only his voice is heard. And it has evidently fostered a fragile team.
Club insiders say that the training ground can often feel like a "finishing school" where criticism is rare and confidence is fostered above all. But, while this can be beneficial to precocious teenagers, it isn't necessarily ideal for adults. And it possibly explains why Arsenal take so long to recover from poor runs of form: they must rebuild that confidence. Would sterner voices help?
>> never adapted: there is a strong argument that much of Wenger's outstanding early success in England was down to the simple effect he had the advantage of more modern techniques in fitness, coaching and scouting. Because, much as he complains about "financial doping" now, he had a similar (if much more 'moral') prop-up when he first took over Arsenal. Both his approach to dieting and foreign players were a quantum leap ahead of anything in England at the time, and partly explained the extraordinary late surge to the title in 1998. Is it not telling that Wenger has barely been involved in a title race since science became de rigeur and everyone else caught up with – and often passed out – Arsenal? He has yet to find a way to redress the balance.
Similarly, other than a switch to 4-3-3 at the start of last season, Wenger has rarely altered his tactical approach. For example, he's never really sprung a tactical trap in Europe (explaining that poor continental record) and it is also noteworthy that Alex Ferguson has frequently had the better of him in the last five years since he figured out how to face Arsenal.
>> got too hung up on ideals: a notorious story about Wenger is that, at the height of the club's goalkeeping problems, he was very interested in Shay Given but the Irish keeper didn't match his six-foot-three physical ideal for a number-one. As a man with a background in economics, Wenger famously has physical and statistical ideals for every position: from their 'perfect' size to their perfect style. The problem in practice, though, is that Wenger essentially keeps signing the same type of player. Dennis Bergkamp even bemoaned this during the week. Amid all the admirable desire for fluid football, there is no friction there to actually provide a proper foundation. We just have identikit players easing their way through seasons.
And it goes without saying that this theory of "ideals" also applies to his reluctance to spend money.
>> never properly replaced premium players: to be fair to Wenger, he has lost a lot of leaders and key players over the past seven years. Usually not by choice: Vieira, Sol Campbell, Thierry Henry, Matthieu Flamini, Emmanuel Adebayor, Kolo Toure, Cesc Fabregas, Samir Nasri… and most likely Robin van Persie. Worse, many of those exits also came at key times in the team's evolution. The Flamini one – despite his poor career since and his lesser reputation to all of those other players – seemed particularly important since he provided a key balance in midfield and complemented Fabregas well. Even more so, his one stellar season coincided with Arsenal's only real title challenge in all that time: 2007-08. The club should have taken the next step then. As ever, though, they only went backward once they were on the precipice.
Problems arising from those players' departures are understandable. Issues arising from the failure to even try and replace them in the right way much less so.
Do you have any more thoughts on Wenger's Arsenal? Comment below.