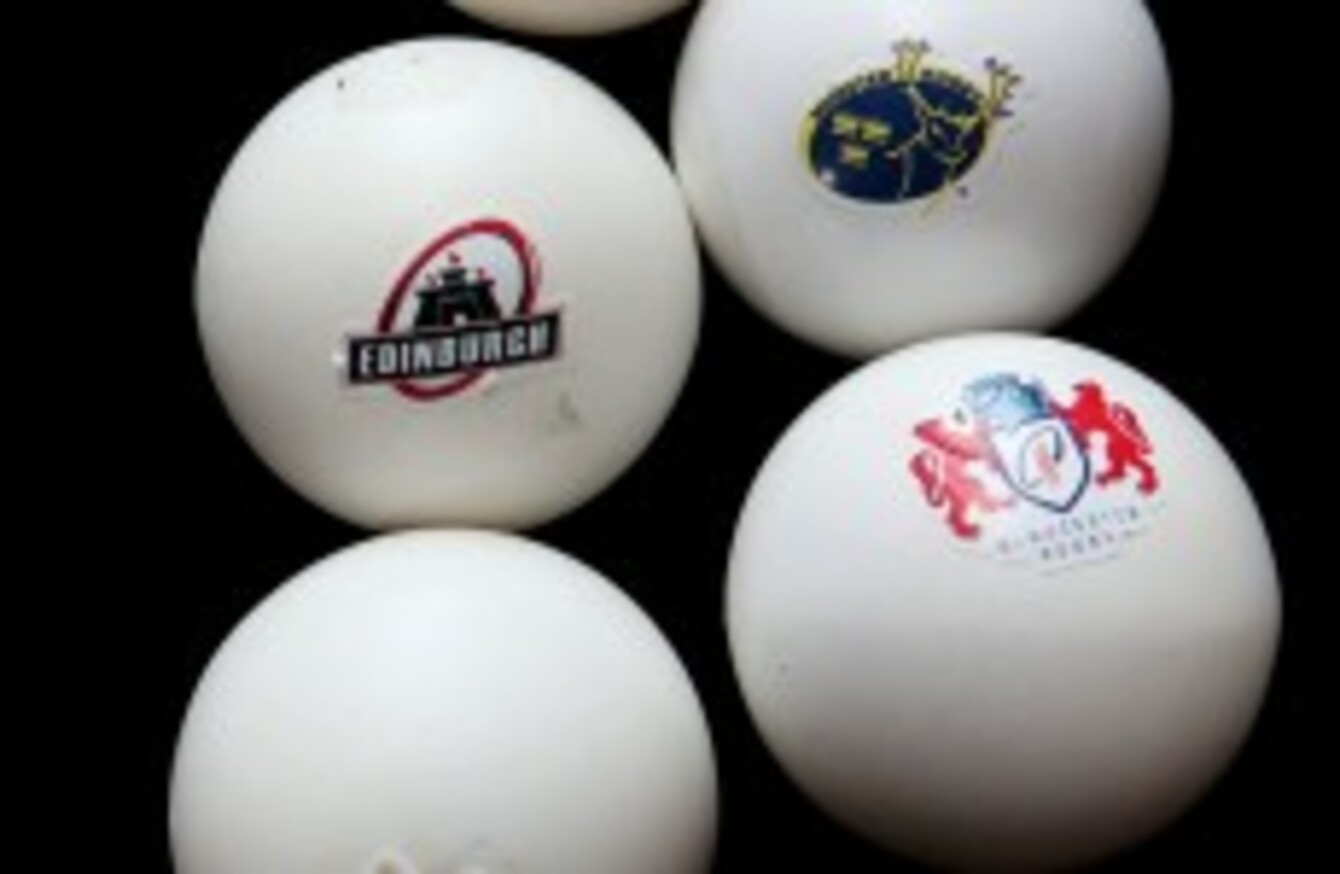 Heineken Cup: is it the end for the much-loved competition?
Image: INPHO/James Crombie
Heineken Cup: is it the end for the much-loved competition?
Image: INPHO/James Crombie
RUGBY ADMINISTRATORS HAVE, for the last 150 years or so, lived a full-bellied, sleepy existence.
Besides a brief upheaval in 1995 for the birth of the professional game, its been a series of bland press releases and end-of-season banquets.
Then, in the space of a few weeks this summer, all hell broke loose.
The French and English clubs went from annoying background noise to full siren wail. The rugby world suddenly has villains, international alliances and secret TV deals. There's a a new statement every day from the IRB, or the RFU, the FFR, or the ERC. If this was football it'd be exciting, but everybody knows rugby isn't robust enough to survive too much of a shakedown.
It's brought to light what we've been seeing in Ireland for the last few years where the old world of the unions and the Six Nations and men with rosy cheeks have been drifting apart from the new world of sun-baked Heineken Cup quarter-final weekends and the Irish being good at rugby.
The game existed in its own little bubble for decades, neither seeking nor getting much love from the non-rugby population. The Six Nations sold out every year irrespective of war, famine or lack of entertainment. With no natural predator, it remained one of the most reliably successful competitions in any sport; but now the leaner, meaner club game wants a piece of that pie.
Saracens are quite open about their plans for global domination with alliances in Africa, Asia, and South America, plus their own little conveyor belt of talent coming from Tonga. The French are now bringing Fijians through their system from a young age so that they're naturalised by the time they get to U20s level. It's like sticking a pipe into another nation's oil reserves and taking your own supply. This summer started with a debate about the Heineken Cup but it ended with everyone wondering who actually runs this sport.
Land grab
Everything is up for grabs including TV rights, the Olympic Games, player availability for internationals and the melding of the northern and southern hemisphere competitions. The old world doesn't know where the borders are any more, or who they're fighting.
The momentum has swung back and forth for the last few weeks, neither side landing a knock-out blow, but maybe the real power, and the solution to this whole saga, strangely, lies with the Irish fans. Munster fill out Thomond Park for every big European tie, the revamped Ravenhill will this season host 18,000 fans, Connacht are building all the time, and Leinster now use the 50,000-seater Aviva stadium as a second home. We have the biggest club/provincial fanbase in Europe, and the best travelling supporters.
Meanwhile Saracens, for example, will have to begin their quest for global domination from a moderate base of about 8,000 fans. For all their new-found wealth, the French don't travel, and probably won't care about whatever European competition is put in front of them, and the Welsh club game is short on cash, trophies and talent.
Whatever mutated competition emerges from this mess will initially lack credibility, and most importantly, good will, from the fans.
Would Leicester's money men prefer to face Exeter three or four times a season, or play in front of 26,000 seething Munster fans?
If the English clubs are as greedy for cash as they currently seem to be, then they can't and won't disconnect themselves from what they see across the Irish Sea every week.
[embed id="embed_1"]