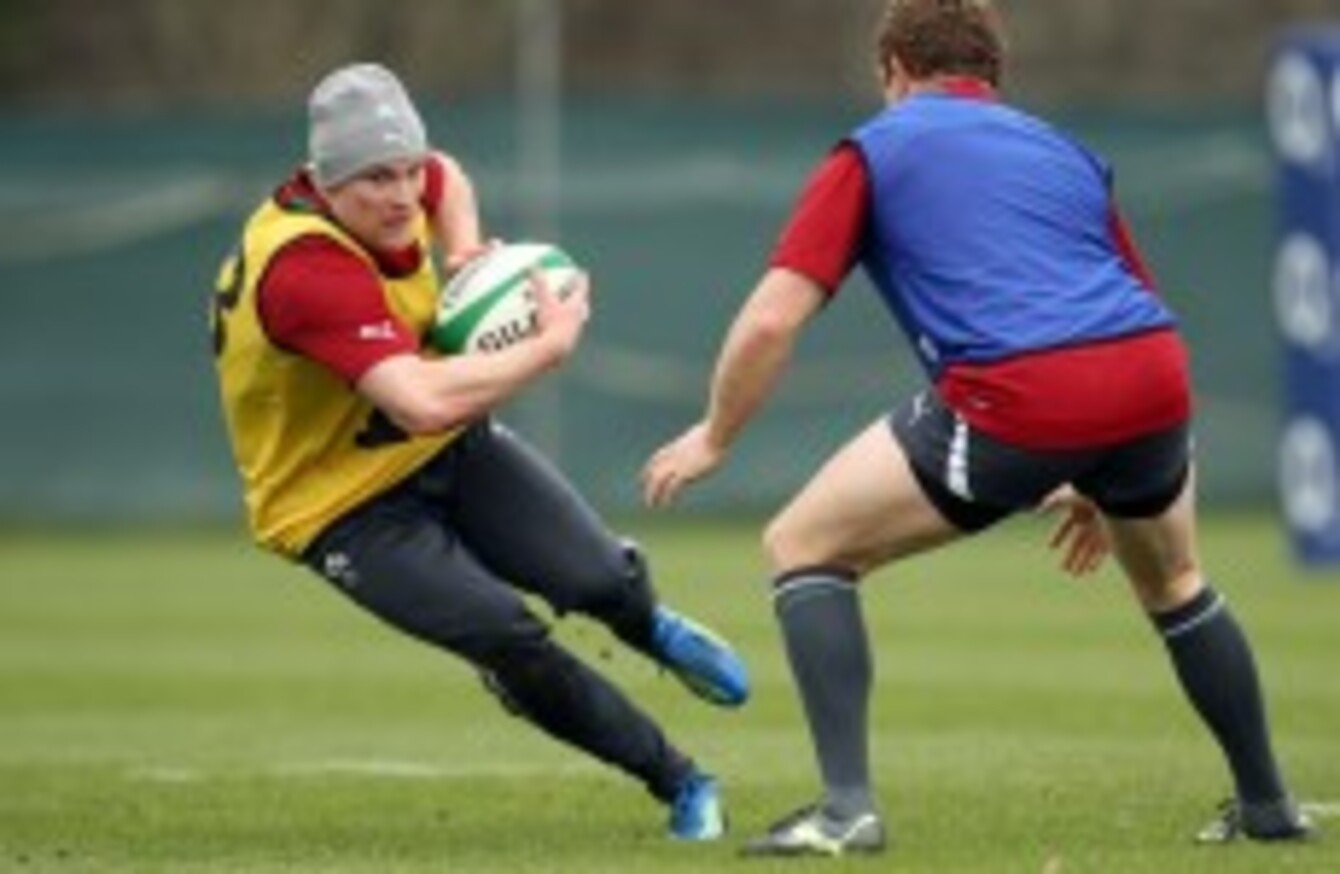 Image: ©INPHO/Dan Sheridan
Image: ©INPHO/Dan Sheridan
THERE WILL BE hundreds upon hundreds of little battles taking place throughout the Stade de France in just 80 minutes on Saturday night, we've picked out three.
It is 12 years since we won in Paris wearing baggy jerseys, and it was 28 years before that when we claimed our first ever victory there.
Add it all together and it equates to 60 years of five and Six Nations rugby with only two wins to show for our graft versus their guile.
Of the many colissions, we've picked out three which Ireland will need to get right to reach the magic number three.
Midfield
To paraphrase Bjorge Lillelien 'our boys took one hell of a beating' last weekend. Gordon D'Arcy has come in for a lot of criticism and he didn't cover himself in glory in this fixture last year either, being bulldozed by Aureliene Rougerie who fed a try to Maxide Medard with the game level at 15 all in the second half.
Fergus McFadden, lasted week bounced off George North like a hailstone and, predictably, he has made way for the returning Keith Earls this time around.
France's midfield is their most exciting facet. The addition of Rougerie's Clermont team-mate, Wesley Fofana, has given them more options and style behind the scrum. D'Arcy and Earls must ensure that they have no room to show it, and pose questions to the Clermont boys on the back foot.
Imanol Harinordiquy v Sean O'Brien
Like the Tullow Tank, the Biarritz flanker is not a natural open-side, instead he is shoe-horned into the position because his incredible talent makes it impossibe to leave him out of the team.
Whoever can adapt best to the role, whoever can sink lowest toward the frozen pitch, will go a very long way towards giving their team the upper hand at the breakdown and a scrum-half with time to dictate.
Nicolas Mas v Cian Healy
There's no getting away from it, scrums are a crucial part of the game again. Whereas Ireland did their best to ignore the eight man set-piece for a decade, the French have always taken great pleasure in it. Now, we have a scrummaging unit which is not automatically on the run and the emergence of Cian healy is central to that.
On Saturday night Healy will lock horns with Nicolas Mas, the wily old leader of the Perpignan pack. if he can manage to destabilise Mas early on, then Ireland could win a much needed momentum boost – a few kick-able penalties wouldn't hurt either – and anything could follow.
On the other hand, if the Irish scrum starts going backwards, then Louis Picamoles can roll out with the ball into space and our Six Nations dream will be sunk for another year.