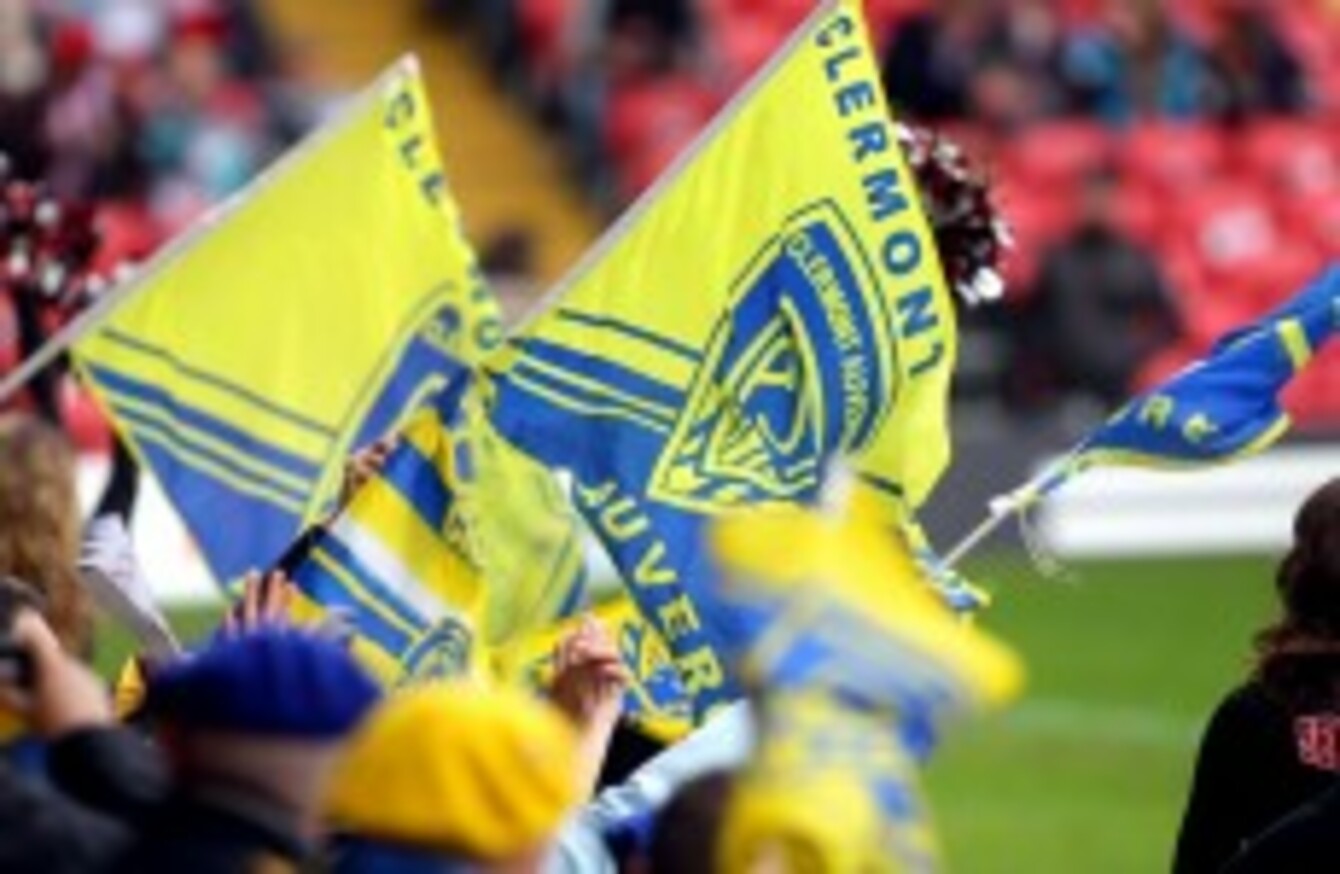 Image: ©INPHO/Andrew Fosker
Image: ©INPHO/Andrew Fosker
IS IT POSSIBLE that Joe Schmidt is the wrong man to ask about Clermont?
When you get too close to a subject, it's difficult to break it down into easily-digestible points.
Schmidt gave evidence of that on Friday, before he and his European champions boarded their flight to Bordeaux.
As ever, the Leinster coach politely denied the charge that he is indeed familiar with the workings of the team who currently sit as joint-leaders of the Top 14.
One of the reasons Schmidt is so well-liked everywhere he has been is his immersion to the place. He can pronounce 'Donncha', the way it ought to be said. And he wavers effortlessly from his North Island ick-scent – when highlighting the prowess of Sitiveni Sivivatu – to give Wesley Fofana all the pomp and ceremony a three-syllable French surname is accustomed to.
When asked about the strengths of his former employers he pretty much went on to name the entire line up.
He may have left out Lee Byrne and Aureliene Rougerie (evidently players in no need of introduction) but once he gets stuck into the pack: "Pas de surprises", he says, echoing the headline he's just scanned from French media, before letting the names of Elvis Vermeulen, Julien Bonnaire, Alexandre Lapandry, Nathan Hines and Davit Zirakashvili trip off his tongue.
Once you hear them said aloud, it's clear, this game is going to be a classic.
This time last year, Leinster and Toulouse treated us to the greatest game ever seen in the European Cup. Four tries were shared evenly,the nine-point final margin brought by the unerring boot of Jonathan Sexton. The south of France so often makes for a dramatic setting, so this could well turn out to be even better.
Today we will watch the bulk of Ireland's back-line, go up against the best France has to offer. Only Vincent Clerc and Maxine Medard are missing from Les Bleus' first choice line-up. Brock James, a much more mature Australian than the one who visited the RDS, will be itching to set them alight and prove his doubters wrong.
The Joe and Vern show: In Heineken Cup action with Clermont / PAUL THOMAS/AP/Press Association Images
With Morgan Parra standing opposite, the spotlight naturally hung over Schmidt's selection at number nine. The Kiwi held the same response no matter which position was questioned: 'those who were able to train on Monday' were deemed able for the task.
Leinster's policy of continuous improvement has morphed into survival of the fittest, this is the fruition of every training session they have done since August.
"We just thought; we're gonna need guys who can stay on their feet for as long as they can."
If you can picture his old buddy, Vern Cotter, trotting through the exact same routine before hopping onto the bus bound for Bordeaux: 'Kearney, Nacewa, O'Driscoll, Thorn'. Mouthwatering.
Schmidt, for one, is painting this clash as the culmination of all his work, boiled down and presented to the world in 80 short minutes. A time period when the designated 'home' team's 42 game streak will count for nothing as the reigning champions pitch up to meet them head on.
"One of the tings about having an unbeaten record is that you know it has to finish some day." Says Schmidt, before turning the spotlight back to his own side, "I think people who dwell on our performances over the past four years, as opposed to the 80 minutes that's going to arrive, I think that's a distraction. It's not a reality.
"Really for rugby players who are really professional it is the minutes that arrive on the field that really consumer their focus, not the history and not the ground."
No matter what language you speak or what accent you speak it in, this contest is simply unmissable. The best two teams in Europe, the winner will go on to write a special chapter in their history on May 19 against Ulster.
Just make sure you don't get too close to the action. Sit back and enjoy.
[embed id="embed_1"]